10 things to know about day one of Slack's Frontiers conference
Shared Channels, localized Slack, the future of teamwork, and more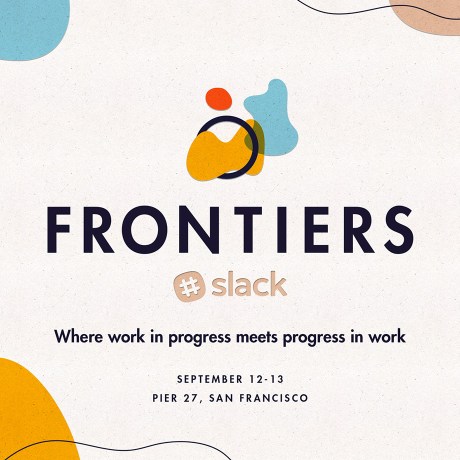 It's heeeere! Today kicks off Frontiers, Slack's first conference for customers, partners, developers, and other leading thinkers to explore and define the future of teamwork. Our speakers and panelists include business leaders, bestselling authors, an NBA champion, and Slack's own team. And both days are packed with big announcements about what we've been working on to make your working life even simpler, pleasant, and more productive.
If you can't be here and want the skinny, we've got you covered. Here are 10 announcements and highlights from Frontiers Day One.
First, the breaking news! Now you can use Slack with anyone, not just people in your organization. We announced Shared Channels, a brand new way to work with external partners and businesses. Shared channels work just like the Slack channels you're used to using with your internal teams, but connect two separate organizations, giving both sides a shared space to work together and move projects forward. The feature is currently in beta and available to teams on Standard and Plus plans (Enterprise Grid coming soon). Learn all about shared channels and how to opt-in here.
And more news! Slack is now localized in French, German, and Spanish, with Japanese to come by the end of the year. We're now enabling Slack to be used by non-English speaking users and admins — and in addition to a localized product, Slack offers integrated support, including a translated Help Center, local support, and international billing.
Getting to the heart of the conference, tackling what's next for teams of people working together: We heard keynote conversations with customers about how Slack has changed their business: Jen Rubio, Co-Founder, Away with Nate Brown, Founder and Creative Director, Institute; and Paul Donnelly, Vice President, Oracle Corporate Application at Oracle with Jeff Dow, Chief Information Officer at 20th Century Fox Film Corporation, who said "Slack has been the hammer that helped us tear down the silos at 21st Century Fox." Bam.
How we got to now: PBS host and bestselling author Steven Johnson gave a keynote about creativity and innovation that emphasized the importance of all kinds of diversity, citing research "that there's something about bringing people together who have different perspectives on a problem that unlocks new possibilities."
Doctors, dairies, and desks: A panel on transforming traditional industries, where leaders from Johns Hopkins Sibley Innovation Hub, Wickstrom Dairy Farms, AltSchool, and the U.S. Digital Service discussed how even hospitals, farms, and schools can become digital leaders. For example, Slack helps Wickstrom effectively manage urgent middle-of-the-night repairs on cow waste systems, and Johns Hopkins gives tablets with Slack to patients, allowing them to get help in real time. "It changes the power dynamic in health care," says Sibley Innovation Lab Executive Director Nick Dawson.
Full steam ahead: Our product team gave a preview of Slack's roadmap for the next 12 months, featuring details about what we're working on including interactive screensharing, upgraded search, and much more.
Meetings that don't suck: You can have them (and ditch the rest). Ken Norton, Product Partner at GV (formerly Google Ventures), brought his techniques for holding effective meetings, communicating with courtesy, and leading meaningful conversations. The first thing you should do to cut back on useless meetings? "Kill the status meeting," says Norton. "That meeting is for the manager or CEO and no one else, but no one will say that."
Diverse and inclusive workplaces: We're hosting a discussion featuring our own Senior Engineer Duretti Hirpa and leaders such as Jimena Almendares from Intuit, Arlan Hamilton from Backstage Capital, and Nicole Sanchez from Vaya Consulting on what real-life systems and structures can help the humans in your organization grow, thrive, and ultimately, deliver the best results and a competitive advantage.
Show us what you got! "The Pitch" session is for developers to pitch their apps to leaders from American Express, Bloomberg LP, and Zuora for a chance to get their products rolled out to real teams at really successful companies.
And finally, speaking of serious teamwork: We close with a keynote fireside chat between Slack CEO Stewart Butterfield and entrepreneur, venture capitalist, and NBA champion Golden State Warrior Andre Iguodala about teams, leadership, competition, and the intersection of work, sports, technology, and data.
There's a lot more, so see the full schedule here. And we'll be back tomorrow with more big announcements and ideas about how teams can do their best work.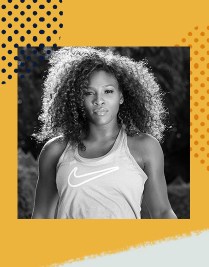 Join us at Frontiers 2019
Business leaders, partners, customers, developers—and you? Join us to explore the future of work at Slack's flagship conference.
Learn More