5 🔑 Takeaways from Frontiers New York
What we learned from Lindsay McGregor, David Chang, and Adam Grant.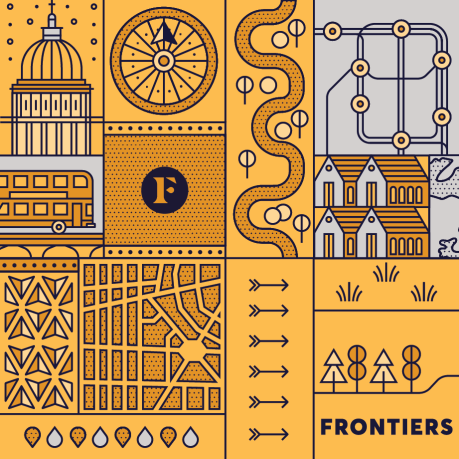 Before our memories of breakdancing robots and grilled cheese with tomato shooters away, we wanted to reflect on a few lessons from this year's Frontiers conference. Sure, we'll never forget David Chang's candid chat about becoming a leader—and "Tomo" is pretty much burned into our subconscious—but we also want to remember the actionable advice and significant learnings about the future of teamwork. Here are five practical takeaways for you and your business.
The way we work is changing, fast
And that means your company needs to change just as quickly. "Organizational agility" is a term we heard a lot. To succeed in an ever-changing business, teams need to adapt often and proactively. As best-selling author Lindsay McGregor put it, there are two major driving forces behind an organization's success: how effectively you execute the plan, and how effectively you deviate from the plan. High-performing companies need both.
Learn your team's "total motivation"
First, a quick refresher: An organization's Tomo, or "total motivation," is the hard-to-define reason employees feel fulfilled at work. It comes down to play, purpose, and potential—as opposed to money, emotional motivations, or just plain inertia.
Why we work determines how well we work. Organizations that succeed in making work feel interesting and important reap tangible benefits—including devoted customers, improved sales, and, oh yeah, employees who actually want to come to work each day.
"Growth has to be aligned with taking care of our employees." —David Chang, owner Momofuku
IT solutions are now driven organically
Gone are the days of IT solutions being dictated from on high. Whether it's through the prevalence of BYOD (Bring Your Own Device) or the newest trend, BYOApps, clever businesses are letting workers choose the services and tools they feel most comfortable using. Organizations that adopt these policies should expect a proliferation of devices and services—and that's OK! But it means collaboration, and bringing people and tools together in a central place, is non-negotiable.
"If you're not uncomfortable, you're not learning." —Brenna Child, Head of Talent Management and Employer Branding at The Washington Post
Make work a safe pace to experiment
From Organizational Psychologist Adam Grant to the The New York Times global growth editor Millie Tran, speakers readily admit that transparency is a culture shift. That culture shift can be a total blessing—so long as you make sure your employees are empowered for experimentation.
Kristen Swanson, Slack's Customer Experience Chief of Staff puts it like this: "If something's not working, Slack is a great place to adjust and change it. You can always spin up a new channel or archive one that's not working, change the permissions, or just try a new emoji."
"What's worked in the past is irrelevant to what's going to work in the future." —Adam Grant,  Organizational Psychologist & New York Times Bestselling Author
Create opportunities for everyone
We have an opportunity to improve the world in concrete ways—and it starts with hiring. Whether making a conscious decision to employ veterans or launching a program to hire formerly incarcerated individuals, creating meaningful opportunities for people is vital. Take advantage of diverse backgrounds and skills, and your business will benefit.