A guided tour through Slack channels
Everything we've covered on how to streamline teamwork
Most work that takes place in Slack happens in public channels — and for good reason. When team members have a shared space to ask questions, bring issues to light, and make decisions, progress can happen that much faster. This kind of transparency is also a boon for executives and other cross-functional team members on the lookout for insights and information.
Here's a collection of posts that will take you through everything from setting up channels for your team to how to use them to improve team collaboration, and even culture, at work.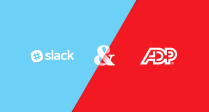 Slack Guides
Check out our slack guides
Learn More
Channel basics
Rather than tell you the benefits of channels, we thought we'd show you six ways that channels can transform your work and how they help organize different kinds of projects happening across an organization. Next, we show you how to organize your work life into Slack channels and delve deeper into the ways you can structure and label channels to make key information easier to find.
Ways channels can improve your work
The 5 essential Slack channels you didn't know your team needed covers topics ranging from how to set up dedicated company news and announcements channels to setting up more social channels that bring employees closer together and encourage them to exchange skills and expertise. But it's important not to forget about celebrating and supporting your teammates in Slack, so we offered ideas for channels that help new hires feel welcome and channels that help teams celebrate wins.
The story of #beeftweets and our piece on how to foster good ideas from the inside share examples from how we use Slack with our own teams. Our #beeftweets channel is where we track easily solvable problems that customers report (and that can often be fixed within hours of them being reported). And then we have a series of channels that we use for brainstorming new product ideas internally. Both posts tell you how to replicate these processes with your own teams.
The power of machine-generated channels goes into all the ways that you can integrate Slack with tools and services (like Zendesk and Jira) that teams use regularly. Data from these various sources can automatically report updates, tweets, and new tickets into Slack channels for everyone to see.
How to work with others in channels
Once you get the hang of things, you may want to explore shared channels — a feature that creates a bridge between two companies' Slack workspaces so that teams on either side can better keep in touch. To help you bring even more of your work into Slack, we also walk you through some examples of how to bring outsiders into your team's workspace. On the flip side, shared channels can help freelancers and independent consultants manage working with dozens of other companies, too.
Advice for large teams on Slack is aimed squarely at large organizations with thousands of people adopting Slack. It's filled with ideas and wisdom from other teams on how they've optimized Slack to collaborate at scale.
Channels break down all kinds of barriers in organizations, whether geographical or informational, and help everyone find what they need. A thoughtful setup helps set everyone up for success. Fortunately, it's not difficult to do.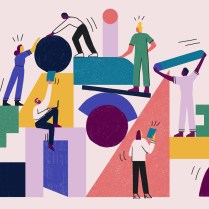 Try Slack for free today
Whatever work you do, you can do it in Slack. Get the power and alignment you need to do your best work.
Learn more