A new way to catch up in Slack
Breeze through your messages in less time and fewer clicks with All Unreads
Whether you're coming back after a long weekend or just a long meeting, you can now catch up on what you missed in Slack with one, simple sweep.
All Unreads (as the name may suggest…) gathers all your unread messages in one easily digestible, scrollable view. This way you can stay put and quickly scan what's new, review what you need to, and clear the rest.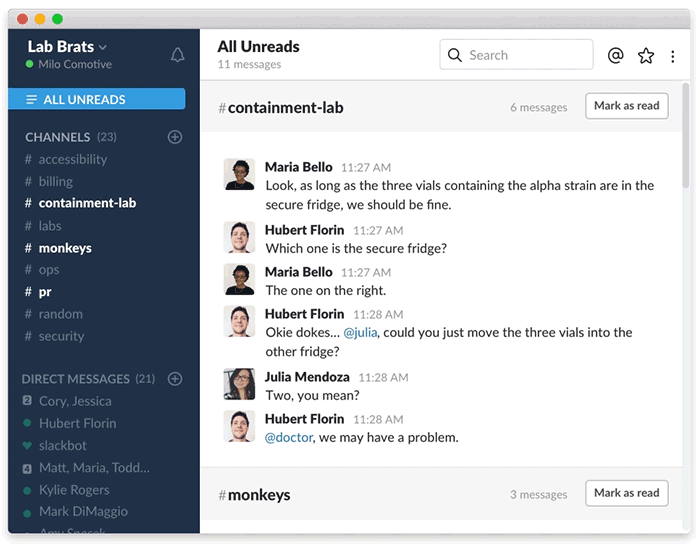 How it works
All the unread messages from your channels and direct message conversations are grouped together in a new All Unreads section at the top of your Slack sidebar.
Mark entire channels and DMs as "read" one by one, or click the "Mark All Messages Read" button at the bottom of the view to clear them all at once. If you want to save a channel or two to review later, leave them be and they'll stay nice and bolded in your sidebar.
---
Don't see All Unreads in your sidebar? Turn it on under Preferences > Advanced > Channel List > Turn on All Unreads (currently only available on desktop). Check out our Help Center article for more details on how to use All Unreads, and feel free to send feedback or tweet us at @SlackHQ.