Adventures of a world-famous librarian
How Nancy Pearl's life's work has taken her from bestselling author to action figure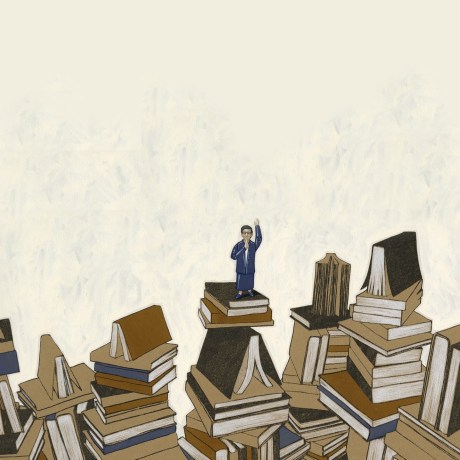 An extended audio version of this story can be heard on Episode 7 of Work in Progress, Slack's podcast about the meaning and identity we find in work.
I f Nancy Pearl was ever going to write a memoir, it would begin like this: "I went to Mukilteo to be digitized."
Mukilteo is a small town north of Seattle and it's the place where in 2003 Pearl stood on a rotating platform while a camera took photos of her every angle in order to create an action figure in her likeness. A librarian action figure.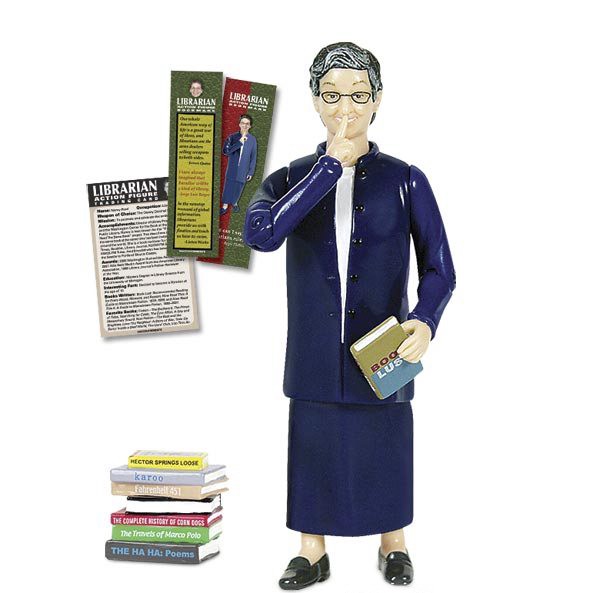 Pearl worked at the Seattle Public Library at the time as the director of the Washington Center for the Book, and was well known locally due to her regular public radio appearances to recommend books. A year earlier, she had met a man who owned a novelty company at a dinner party and the idea to create a librarian action figure modeled after her was floated as a joke. Pearl never thought she'd hear another word about it.
"Everybody thought, 'Who wants a librarian action figure?' But it turns out that many, many, many thousands of people have a librarian somewhere in their background that they think fondly of," Pearl says. "Librarians play a very quiet, but important part in many people's lives."
The librarian in her background
Every day after school and every Saturday morning, as a little girl in Detroit, Pearl would walk or ride her bike to the local library because home was not a happy place. The library was a refuge, thanks to its endless stacks of books and a certain librarian named Francis Whitehead, who took a liking to Pearl and would play a pivotal role in her life.
"Librarians perform miracles," Pearl says. "We change lives by giving people the information they need, the escape they need through books."
"She was the person who really gave me lots of love and lots and lots of wonderful books to read," Pearl recalls. "Both of those things were very important to me."
By age 10, Pearl knew she wanted to become a librarian just like Miss Whitehead. Because the library was best place in the world, she figured, and because of something she wouldn't be able to articulate until years later.
"Librarians perform miracles," Pearl says. "We change lives by giving people the information they need, the escape they need through books."
After Pearl became a librarian, her first job was in the Detroit public library system, just like Miss Whitehead.
Today, Pearl is retired, but her long career as a "reading evangelist" took her from Michigan to Oklahoma to Washington, from local radio to NPR to becoming a best-selling author.
Pearl attributes much of her success to other people: "Everything wonderful that's happened to me has happened because I was friends or good acquaintances with somebody else," she says. But of course, following the path of a lifelong passion owes at least as much to Pearl's own ability to seize opportunities and take risks.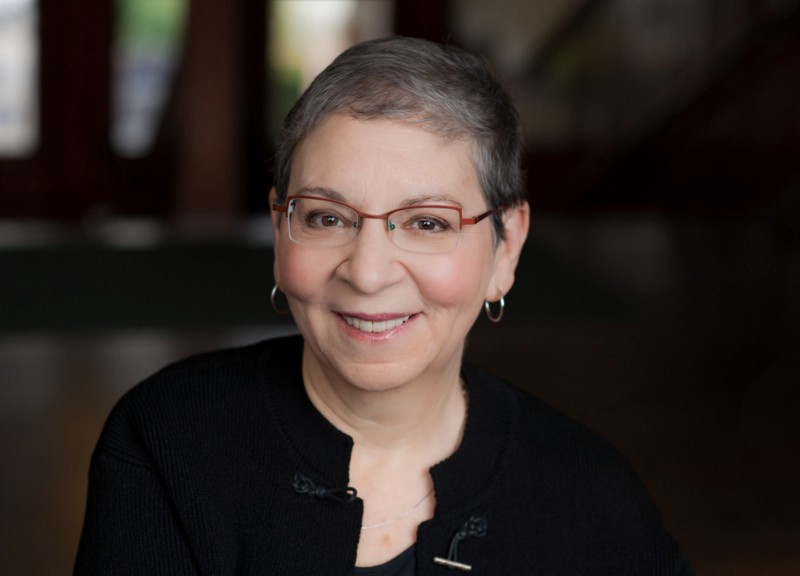 From the South to the Pacific Northwest
Pearl moved to Oklahoma when her husband got a job at a university there, and worked at a good friend's bookstore for nine years. But when the store started having financial troubles, she found an opportunity to return to the library life by chatting up a customer who happened to work at the Tulsa Public Library and told her about two open positions.
Pearl's boss in Tulsa, with whom she had become very good friends, eventually took a job with the Seattle library system and had a proposal: to create a job for Pearl that would be all about spreading the word about good books and increasing awareness about library programs. The job also offered Pearl the opportunity to leave Oklahoma, where she was tired of always finding herself the most liberal person in the room.
"It was, I think, a very valuable part of our marriage," she says.
But there was very real downside to the position. It would require Pearl and her husband to live in different states for four years until he retired.
The couple survived the separation by talking on the phone every night. In retrospect, all that phone time allowed them to slow down and share intimate details about their daily lives that they might have ignored in the blur of daily cohabitation.
"It was, I think, a very valuable part of our marriage," she says.
Her husband eventually joined her in Seattle, where Pearl was making a name for herself with her library outreach programs. In 2011, Library Journal named her "Librarian of the Year." Then came the action figure, and a best-selling book of recommendations for readers called Book Lust. And she recently finished her first novel, which comes out next year.
But more than a successful career, Pearl's life in the library always goes back to how Miss Whitehead and the Detroit Public Library helped her discover herself.
"I think the libraries do things that no other public institution does, which is when anyone walks into the library they are equal to everyone else," she says. "I think reading everything takes you out of yourself and every time you're out of yourself you're learning and you're becoming someone a little bit better."
Work in Progress story produced by Tara Brockwell.
Emily Brady's stepmom worked for many years at the St. Helena Public Library.