Amid a life of uncertainty, a stroke of luck
A sweepstakes win paves the way for a college student's dream to reform immigration policy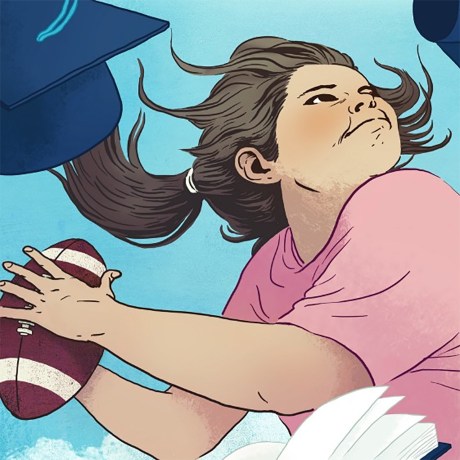 An extended audio version of this story can be heard on Episode 26 of Work in Progress, Slack's podcast about the meaning and identity we find in work.
The path that Ivón Padilla-Rodríguez's life has taken is paved with improbable milestones.
Padilla-Rodríguez's parents are immigrants from Mexico, initially undocumented, but she was born in the U.S. and is a citizen. It's a common enough experience, and one that causes serious stress. "Like a lot of mixed status families in this country, I was the adult in my family," she says of helping them navigate everything from economics to the English language.
Fearful of deportation, the family moved every three years. "I never got a really strong sense of home or permanence throughout my childhood."
"Part of my strategy for coping with the homelessness was to buy a few more hours of stability at school," she says.
Eventually, the stress of their finances and mixed immigration status drove her parents apart. Ivón and her mother struggled to make ends meet, and for several months during her high school years, Padilla-Rodríguez notes they were even homeless.
"Part of my strategy for coping with the homelessness was to buy a few more hours of stability at school," she says.
In history class, she learned how to understand her life experiences within broader historical context. In theater, she learned to visualize a better future. She graduated valedictorian, but she worried about college, given that her SAT scores were low. "I did so poorly on that exam because I was not at all concerned about the multiple choice. I was concerned about what I was going to eat and where I was going to sleep."
She selected the most affordable in-state option — the University of Nevada, Reno — but struggled to pay her tuition and bills, and considered dropping out.
That changed when, one day in a friend's dorm room, she spotted a two-liter of Dr. Pepper advertising a $100,000 scholarship sweepstakes. She had $90 in her bank account and nothing to lose, so she uploaded a one-minute video describing why she needed the money.
Padilla-Rodríguez was one of 25 finalists chosen from 10,000 submissions, and was flown to Atlanta for the national college football championship. During halftime, she would have 30 seconds to toss as many footballs as she could into a giant Dr. Pepper can. "I had never thrown a football in my life," she says. Her school's starting quarterback, a theater classmate, offered her some crucial pointers.
As she approached the field during halftime, she tried to visualize winning. "I wanted to believe that I was somebody who would not be afraid of being five yards away from an oversized can of Dr. Pepper and who would see it as just another everyday experience."
She bested her competitor by two balls.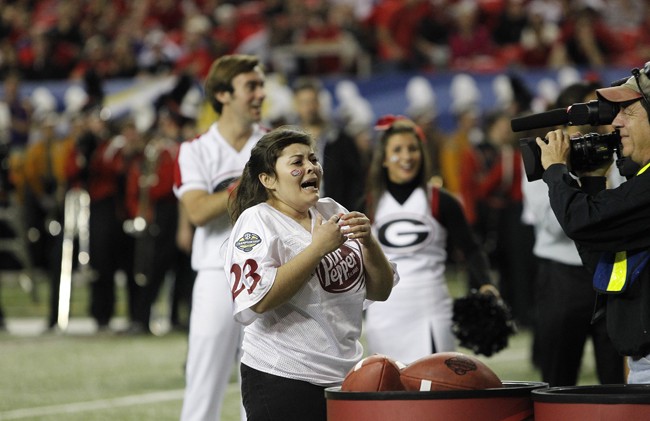 The prize money propelled her to further her education, helping her build on her personal passion. At Columbia University, she began researching 20th century immigration, labor policies, and histories of childhood, a relatively new field of study. "I look at how lawmakers conceive of childhood in their lawmaking and how kids navigate the U.S. immigration system, as well as how other laws that are not immigration policies impact their lives and their contributions to U.S. society."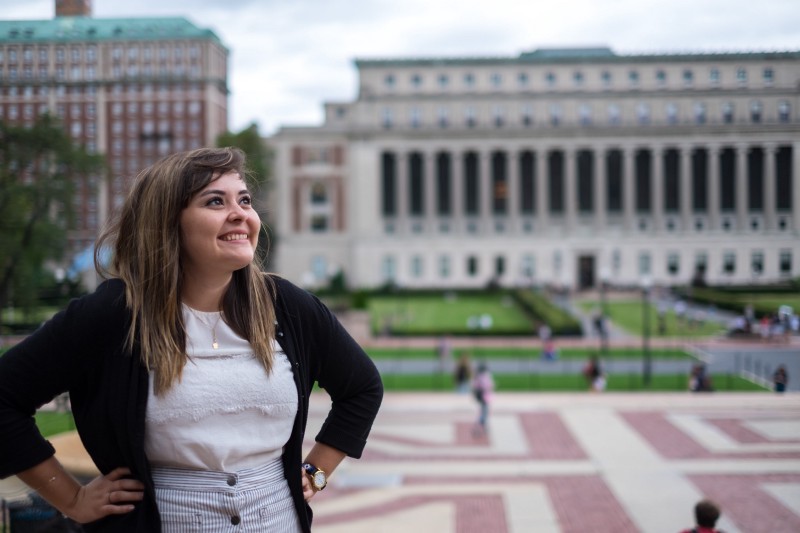 While she works on her PhD, she also provides pro-bono legal services to children arriving unaccompanied from Latin America.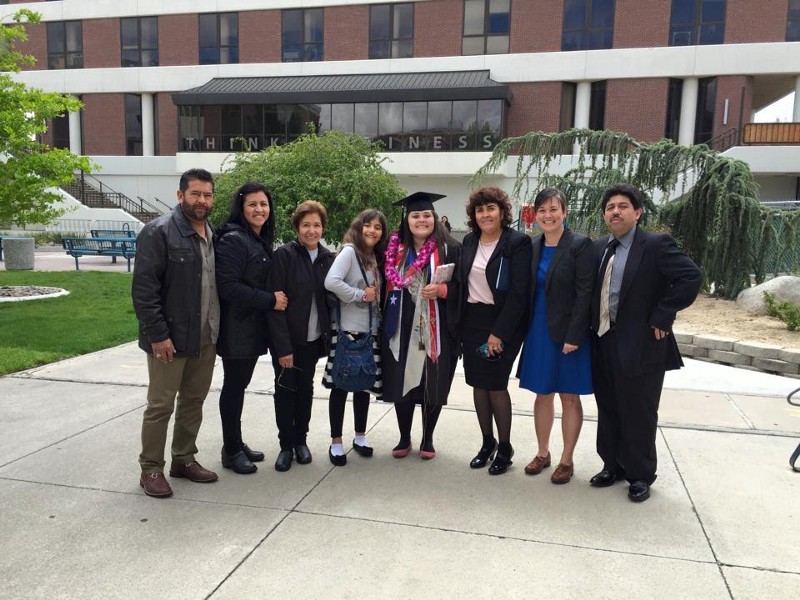 "These kids are called unaccompanied minors in the popular media, but in reality, there are very few who come here without an adult," she explains. "A majority of them come without a legal guardian or without a parent, but they're in groups traveling with human smugglers."
Once in the U.S., these minors end up seeking counsel to help gain legal status because they have been persecuted in their home countries, or they have been abandoned, neglected or abused. That's where experts like Padilla-Rodríguez come in.
Her data-driven research on improving the lives of mixed-status Latino families in the U.S. was even presented before Congress, when, a few years ago, she won yet another competition, this one supported by the Council on Undergraduate Research. Of the 60 students selected, only Padilla-Rodríguez had done immigration-related research.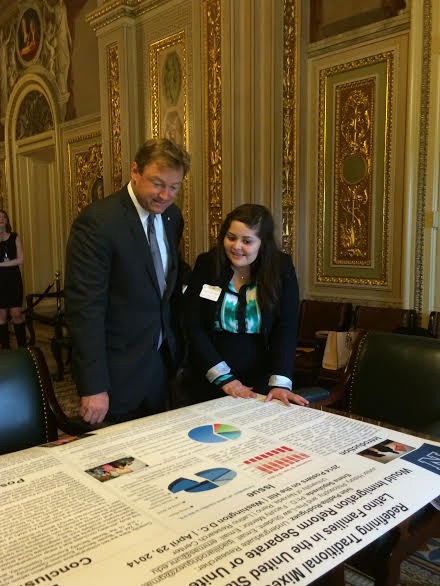 When she finishes her doctorate, Padilla-Rodríguez hopes to work in local government or a think tank, ideally able to pursue community advocacy as well as policy-oriented research.
"I think, too often, lawmakers see immigration problems as being isolated rather than being part of a historical sequence," she explains. "It's my belief that the past is in an unending conversation with the present, and when it comes to immigration policy-making, I think there's a historical perspective that's sorely missing." Through her research, she can provide that missing piece.
Work in Progress story produced by Mio Adilman.
The biggest prize Brittany Shoot remembers winning was a normal size bottle of wine.