"And then we started using Slack. Everything changed."
We're a little obsessed with improving communication at Slack. We love to hear from people how Slack is working for all kinds of teams — those who've…
We're a little obsessed with improving communication at Slack. We love to hear from people how Slack is working for all kinds of teams — those who've been working remotely, or jumping between too many tools, or mired in endless email threads.
But what if the things standing in the way of team communication are even more fundamental? Like a language divide?
Slack Stories: Lingoing
"I just wanted to give you some feedback," said one ticket in the help queue.
"I work with a Deaf-led start-up called Lingoing. The majority of the team is profoundly deaf and we use sign language where possible. As not all of the full hearing team members use sign, it can make communication very slow and reliant on interpreters. Then we started using Slack. Everything changed for team communication."
In this case, it seemed, there was no hyperbole. Slack really had changed things dramatically.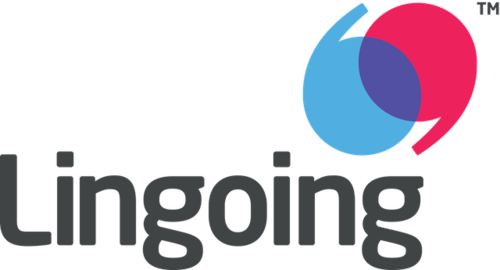 Lingoing, based in London, are also focused on communication. Founded by Sadaqat Ali and Saduf Naqvi, they're a social enterprise start-up creating a no-fuss, value-for-money, simple-to-use service connecting the Deaf Community to language professionals — interpreters who can help ensure that people who need to get heard, get heard. At the moment 60% of the team at Lingoing are profoundly deaf.
The company had previously been working with a mixture of Skype, iMessage, and, when resources allowed it, language professionals in the office to interpret and enable company-wide meetings to happen.
"It's very odd, because it's like working with someone who doesn't speak the same language as you — which it essentially is." says Esther Foreman, who describes herself as Lingoing's Strategic Advisor for Disruptive Innovation. "You know you get on, but you don't have proof. You just smile at each other and make gestures. When the interpreter is there, it's brilliant, but as you're paying for their time, you really want to make as full use of that time as you can."
They looked at other team communication tools, but felt them too compartmentalized, too formal, and not intuitive enough. And then someone introduced them to Slack.
"The take-up was immediate. Within the day, basically — it just worked for everybody. The Deaf Community are really positively affected by the tech revolution, and huge consumers of Facebook, Twitter, blogging because suddenly they've got a medium where the fact they can't hear is not a disability. Something like Slack just gets picked up."
The atmosphere in the office is different now, she says. While they still employ interpreters for external presentations, events and important meetings, they feel closer as a team going into those meetings.
"Now we laugh, share jokes and comments on pieces of work. What you've done is create an amazing flow of office banter, all that stuff which binds teams together, and which we didn't quite have a way to share before?…" She pauses.
"Now: We have it."
When asked what the one single most important thing that's helping create an integrated team — or the one thing that has made a difference, Chief Exec Sadaqat Ali has a one-word response: 'Slack'." Or rather, a one-sign response. Like all real names that get used a lot, Slack has its own BSL nickname in the Lingoing office, and Sadaqat showed us: It's like the slack of a rope.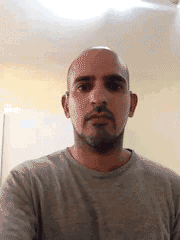 "Hello, Slack team," he is saying. "Slack helped us communicate with our team — both Deaf and hearing staff."
---
Does your team have an interesting or unusual Slack Story? We'd love to hear from you. Email our editorial team at stories@slack-corp.com