April showers us with news
April brought with it a wealth of changes. Let's take a look at some news and announcements you may have missed last month.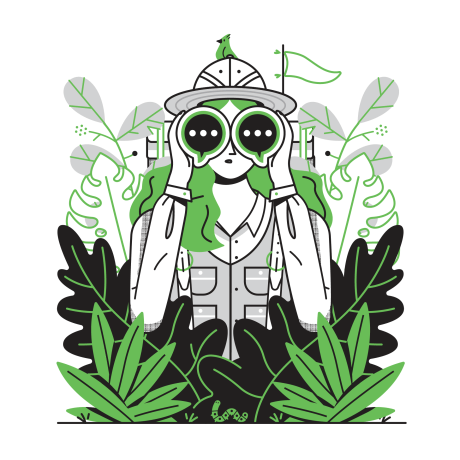 Product updates
Our Enterprise Grid product saw lots of updates: We added new announcement-only channels, redesigned the directory to make it easier to find conversations and teammates in Slack, streamlined app install management for admins, and made some improvements to security and audit reporting.
For developers building custom integrations, we've added a few new menu types and updated dialogs. We also increased the number of characters in text fields and added a nifty new character counter, so you don't have to guess how many you have left.
Product tips
We shared seven apps for marketers looking to save time by automating reports and analytics inside Slack. We also shared how freelancers can use single-user Slack teams and Shared Channels to manage work across numerous clients.
Our guide to naming channels and using them to collaborate with teammates contains a slew of tips on how to keep conversations and projects neatly organized in Slack. Following that, we put together a roundup of the newest notable apps (like Intercom, UserTesting, and Nuzzel) to land in our App Directory.
If you prefer to take a page out of another team's books, then our new customer storybook — which can be found on our resources page — will show you how Slack is currently being used by teams at ten different companies.
Upcoming events
Join us on May 22 in San Francisco for Spec, our first developer conference, where we're gathering folks who make apps for Slack to hear news about upcoming features and new opportunities for building on the platform.
Our Frontiers conference is returning to San Francisco this September, and this time we're taking the show on the road with events in New York City in October and London in November. This year, we're exploring how leaders and teams can work together to create the right conditions for collaboration, alongside a mix of practical sessions and product demos designed for teams that use Slack.
What's in store for Frontiers 2018
Navigating negotiations
If you just can't muster up the courage to ask your clients to pay up, "Just Ask Julie" can help. In this featured story, accounts payable professional Julie Elster shares how she uses compassion to help her clients get paid on time.
---
Slack is where work happens. Learn more at slack.com.