Around the horn of December
Before we close the book on 2017, a quick recap of our last month at Slack is in order.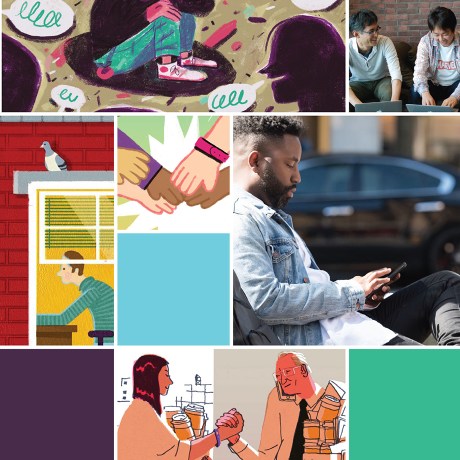 Product milestones
Our biggest December release was the debut of Slack's version 3.0 desktop app for Mac, Windows, and Linux. It's aimed at starting faster and switching teams more easily, and lays the groundwork for future improvements. Download it today, if your copy hasn't already updated itself.
Our developer team also debuted the ability to link directly into and out of Slack, which should improve your flow in future apps that run inside of Slack.
We posted a guide to 5 essential channels, along with advice on how your team might use them. We profiled the use of Slack in traditional fields like farms, hospitals, and schools. A theater company launched an ambitious new production that happens in real-time across three cities, all coordinated in Slack. Planning an end-of-year party? Here's how to make it all work in Slack.
If you work in a large enterprise, Gartner released a SWOT analysis of Slack you might find interesting.
Stories around the fire
Our story about Rodney Williams not only covers the breakthrough technology of his company, but also how he as CEO takes advice and gathers it from employees through a process of deep listening.
We revisited stories from our podcast, including the woman that struck out two of the greatest baseball players of all time and a former banker that pivoted careers into becoming a HVAC specialist. We continued our perfect workspace series with Larry Gadea (CEO of Envoy) and Barry Svigals (architect who rebuilt Sandy Hook). We also recapped the best stories we've published on our blog over the past year, grouped by theme.
Finally, as this year draws to a close, we wanted to take a moment to thank you for using Slack and following along with us. We hope you've stayed informed, picked up tips, and found interesting stories to enjoy.
---
Slack is where work happens. Learn more at slack.com.