Author Steven Johnson on cultivating creativity
A quick Q&A with one of the featured speakers at Slack's upcoming Frontiers conference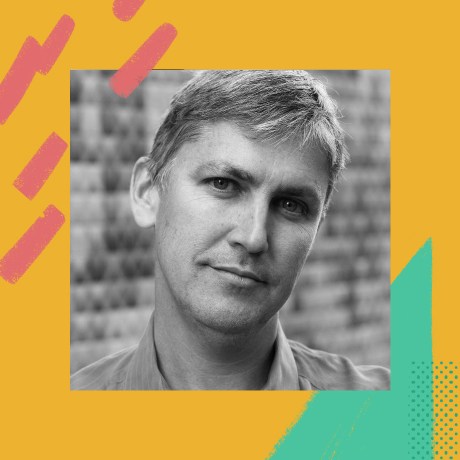 After writing a series of books about the intersection of popular science and culture, Johnson's previous book, How We Got to Now, became a TV series for PBS. His latest work, Wonderland, examines how creativity plays a role in innovation.
Earlier this year, I caught up with Johnson on his Wonderland tour and we chatted about the book, his working process, and the common traits he finds among creative and successful people.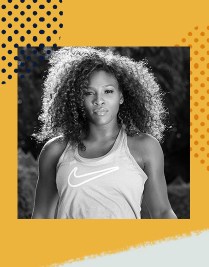 Frontiers early bird rates expire soon
Nab early bird discounts for Frontiers before they're gone. All workshops, sessions, speakers, and parties included.
Register
Matt Haughey: Wonderland is very ambitious, jumping back hundreds of years to connect with the present through a series of stories. How did you collect all sorts of seemingly unrelated stories into a narrative?
Steven Johnson: That's a big thing, and that's why I just vastly prefer to do all of my research on a screen, because it's searchable. Before I sat down to write Wonderland, I realized that I had been using various systems for writing books and doing research for the last 10 years. But I hadn't systematically looked at the whole workflow. So I actually carved out two weeks where I had nothing on my calendar and no other responsibilities other than just to look at all the tools, downloading stuff and checking it all out. Now it's EndNote 2, DevonThink 2, Apple Notes, and a ton of word processors. It was the best two weeks, taking time to build that workflow.
I've become a total convert to Scrivener, the word processor, which is designed to write long-format documents like books. The left-hand column is like a mini outline view, and every document is made up of these short blocks of text that can stand on their own.
I just start dragging ideas into that, and then that becomes the basis for a chapter, and then I start dragging the chapters around in different orders and experimenting with that. Eventually you reach a point where you're like, "I've got to start writing this book," but every single chapter is already filled with all this structure that's been slowly evolving and coalescing, and it's the exact opposite of sitting down at a word processor being like, "Okay. Page one."
Haughey: How do you approach research on the wide range of topics in each of your books? Do you have an army of fact checkers, or a series of editors to dig into every chapter?
Johnson: One of the things that's interesting that's changed, thanks to the technology, is now I do all my own research. I used to have to have a research assistant, just because you used to have to physically go to a library. Then for How We Got to Now, when we were making the show we had a research team. I was writing the book at the same time, so we had researchers and directors, and it was very collaborative. It was fine for the show.
But I think I missed a lot of things that I would have caught if I had done all the research myself. So I end up doing it all now, which is great because these things are all about the weird connections and unlikely kinds of links — training a research assistant to see those things would be impossible.
The problem is I'm a generalist, and so I'm writing about all these fields where I'm not an expert. But what that means on the good side is I come at everything with fresh eyes — I'm a good translator for the reader. Like, "Hey, here's this complicated thing that I just learned about, and I just found it really fascinating. Let me explain it to you now that I've figured out how it works."
Haughey: The theme of Wonderland is the connection between creativity and innovation. What kinds of traits do you commonly see in successful people?
Johnson: For a long time, one thing I've noticed in people I've written about, whether it's specifically playful or not, is that hobbies are a huge thing. Creative people have a lot of hobbies, and for me recording music is this huge obsession of mine.
I've done it since I was in eighth grade or so. I've always been into the recording process. I took two years of guitar and piano lessons when I was a kid, and then I stopped. But I continued to noodle forever, and then the technology got better, and before the podcast theme [note: Steven wrote his own theme song for a podcast based on Wonderland] I had probably recorded 100 different songs, with me playing all the instruments and doing all the drum loops over those years.
There's something beautiful about a hobby where you have great passion and zero ambition. People who have hobbies like that, it's like all the studies about people who speak multiple languages: People who speak multiple languages just have better brains. They think in more interesting ways because they've had the opportunity to learn multiple languages, and learning skills or learning a field like music, or whatever your hobby is, is a softer way of doing that.
My mind generally actually likes to be active. What it doesn't like is to be active all the time on just one thing, and so giving it different kinds of exercise is important. With music, one of the things that's really liberating about it is that it's just for me, and it's not words. I spend so much time thinking about words — it's great to just switch over into a mode where it's very complicated, there are lots of variables, there's a lot of technology, but there are no sentences and I don't have to worry about the words. That part of my brain is resting, but the rest of it is totally active.
---
Steven Johnson's book Wonderland is a deep look at how innovation and creativity collide through history. His podcast about Wonderland is also a great way to dig deeper into stories from the book.
Johnson will be speaking at Frontiers, taking place in San Francisco on September 12th and 13th. Register now.
---
Matt Haughey enjoyed reading Wonderland and (full disclosure) briefly appeared on the Wonderland podcast as a guest.