Becoming Santa for Life
How a wartime crisis led Scott Serafin to find his true calling bringing holiday joy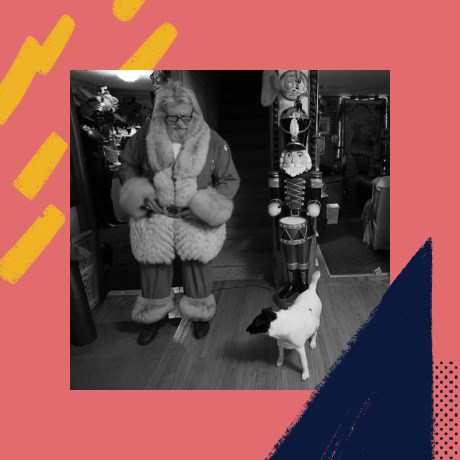 An extended audio version of this story can be heard on Episode 10 of Work in Progress, Slack's podcast about the meaning and identity we find in work.
Nearly 50 years ago, in a foxhole in Vietnam, Scott Serafin made a vow that would alter the course of his life.
The year was 1967 and Serafin was trapped in an underground tunnel with two other Marines. A mortar blast had caused the earth to cave in on them. There was shrapnel in Serafin's leg and he couldn't move. Above him, he could hear the Viet Cong.
One of the Marines had died in the blast, and Serafin and the other survivor had a canteen of water and a few sticks of sugar cane between them. Serafin wasn't sure if he would make it out alive, and as the hours stretched into days, he got to talking to God.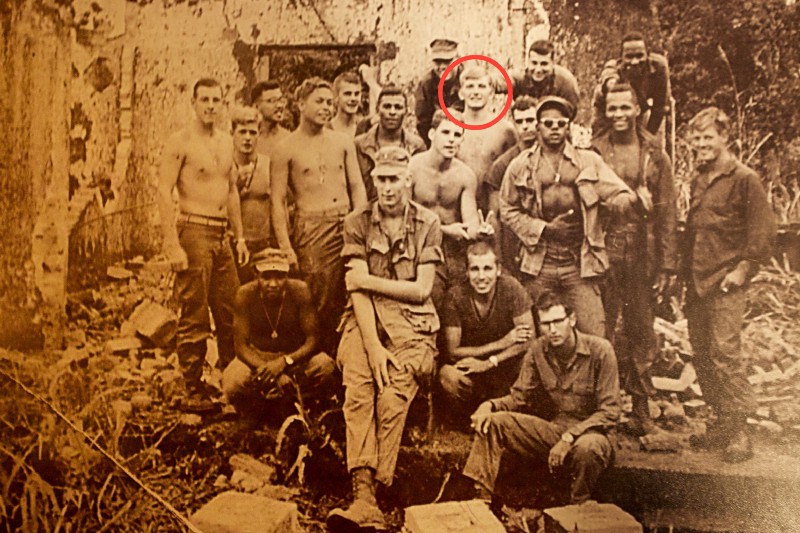 "I says 'If you please let me live, pick out something for me to do for society or to help my human friends.'"
On the third day, Serafin heard the sound of American troops yelling overhead. That's when he knew he was going to be okay.
A few weeks later, he was recovering from his injuries in a medical tent with a bunch of other wounded soldiers when he had a vision of a way he could fulfill his promise.
It was almost Christmas. One of the nurses helped him make a beard out of cotton balls and dyed his t-shirt and boxer shorts red. The nurses also provided tiny liquor bottles for him to give out as presents. And that's how Serafin began his career as Santa Claus, passing out booze to 23 wounded young men in the tropical heat.
From there, the opportunity to dress as Santa kept coming, even after he left the service and returned home to Buffalo, NY, where he pursued a career in heavy equipment.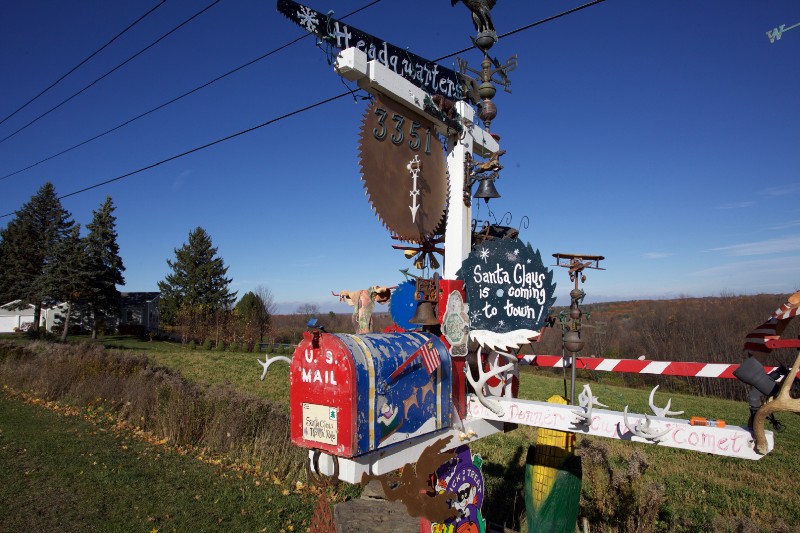 Over the years, he has done Christmas at Macy's, the Santa Claus parade in Toronto, and countless smaller events. In 2006, he became the first Santa invited to represent the United States at the World Santa Claus Congress in Denmark.
As he approaches his fiftieth year of dressing up as St. Nick, Serafin shared a couple things he learned along the way:
Be legit
Serafin has upped his game since he first donned a cotton ball beard and dyed undies back in Vietnam. His own beard is now snowy white, and he wears an authentic-looking suit and real black boots.
"Not the plastic stuff," he says. "When I walk into your house, it looks like the real Santa."
"We pledge not to drink in front of children, not to have bad breath, to have personal hygiene, respect the children, handle them the right way and everything like that," he says.
It's also of utmost important to smell good.
Serafin always adhered to this, but it's also part of the code of Santas who take their role seriously. After he was invited to join Santas from around the world at the World Santa Claus Congress in 2006, he learned that along with the chimney climbing and tree decorating contests, there is an official promise uphold.
"We pledge not to drink in front of children, not to have bad breath, to have personal hygiene, respect the children, handle them the right way and everything like that," he says.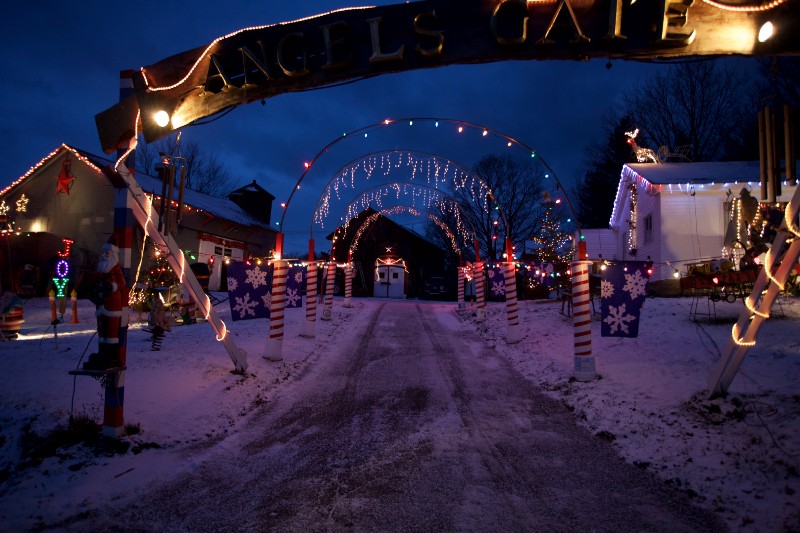 Make memories
If Serafin has a Santa style, it would be best described as "old-school." He doesn't usually charge for his services and he likes to take his time, which is why working at a mall has never appealed to him.
Serafin chats with children and their parents and really listens to what they have to say. Authentic connection takes time and often involves his telling Christmas stories and singing songs.
"Things like that bring memories to them as they're older," he says. "You don't know how many women cry and say 'You're the Santa Claus that I dreamed about, that I remember as a kid, because you're doing it the same way.'"
Work in Progress story produced by Mio Adilman.
Emily Brady was once so enamored with the idea of Santa Claus that she wanted to dress-up as a candy cane, hide under the tree and surprise him.