Beyond bots: Bringing software into workplace conversations
Slack's Platform product lead on the role of talking bots and invisible efficiencies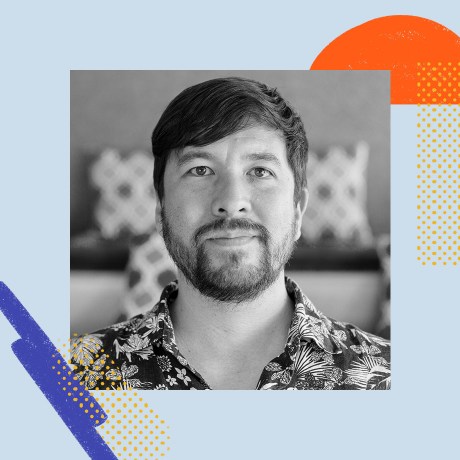 Buster Benson, Slack's Platform Product Lead, spends a lot of time thinking about how to reduce friction between people and the various software they use at work.
"The goal of bots and apps in the workplace is to bring all the tools people use into the conversations they're already having, in a more natural, friendly way," Benson explains (a topic the platform team will be exploring in greater depth at our upcoming Frontiers conference, if you want to hear more from them in person).
But Benson and the team contend that, beyond bots, there are a lot of other useful ways to introduce software into workplace conversations. In this interview, Benson shares a few of his favorite bots for work, lends insight into how his team approaches integrating software into work discussions, and paints a picture of how seemingly simple things, like link previews, can actually help teams be more productive.
Slack: Can you elaborate on the role bots play at work?
Buster Benson: If you look at any knowledge worker's calendar, you'll see their day is spent between meetings and their desk, between their laptop and their phone. We're interacting with people, and computers, software and mobile devices. It's messy, but we've gotten to the point where most people are used to switching between apps and programs to do different things.
A bot helps facilitate a conversation between a person and software, and it's able to do that in a more pleasant and friendly way.
Sometimes, bots can even make it easier to connect with people you don't really know at work, which gets harder and harder to do as a company grows. I think of Howdy, Polly, and Hubot as good examples. I also really love Donut, which is an app that randomly pairs you with someone else in your company or organization (as long as they've opted-in).
Slack: So, if bots are already doing a good job of bridging the gap between people and the software they use at work, why not stop there?
Benson: People are generally okay with software just doing courteous things as the need arises, but these solutions don't always have to be designed with a robot face and a human demeanour to be useful. Sometimes the solution needs to be more invisible.
For example, if I link to a report in a discussion with my team in a channel, I probably don't need to talk to a bot to do that. Maybe what would be more helpful is to have the link I share extend in the channel and display a preview of the report.
There are apps like Mode or Periscope Data that do this really well. They'll take the chart behind the link you shared and pull it right into the conversation where everyone can see it. Without that preview, you might have to stop what you're doing, go to the app, log in, maybe you don't have an account, you request one, etcetera.
These kinds of details smooth out a lot of typical bumps and stalls teams experience daily that end up slowing them down. It's not very different from the way a bot works, it's just another means for bringing the information you need to the conversation you're having.
Slack: What's next for the team? What other ways are you approaching the integration of software into people's conversations at work?
Benson: Our main goal is to find ways to help teams reach shared understanding, faster. Slack is like a big canvas and there are a lot of opportunities to use things like link previews, buttons, and drop-downs to add context to a conversation or turn messages into action items.
If you take these elements, add in bots, and blend them into how people work today, people will actually be able to focus on the meaning behind their work instead of the tools.
And ideally, all of these things would work together so effortlessly, you would walk away from every conversation with your team in Slack feeling like you just had the most productive, well-informed meeting ever.
We're not quite there yet, but it's very much where we're headed.
---
Explore how developers are shaping the future of teamwork and meet members of Slack's Platform team at Frontiers. Learn more and register here.
---