Big in Japan
A theme park mascot travels around the world to rediscover her roots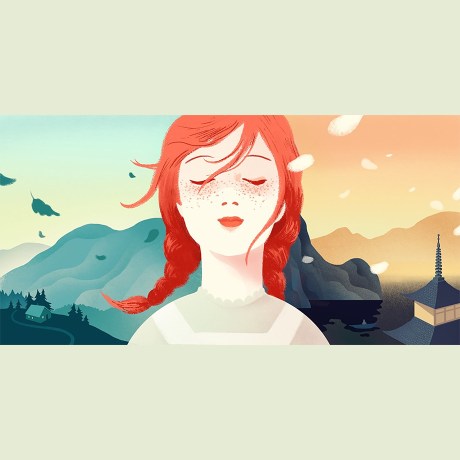 An extended audio version of this story can be heard on Episode 34 of Work in Progress, Slack's podcast about the meaning and identity we find in work. This is the last episode of the season, our deepest thank yous for listening—stay tuned for news about the podcast's return.
Erin Stanfield is a wardrobe stylist, dressing actors for film and television. But she began her career wearing a costume of her own.
Stanfield grew up on Prince Edward Island, the setting of the fictional town of Avonlea and its heroine Anne of Green Gables. The story is beloved worldwide, and nowhere more than in Japan, where Anne is celebrated at a theme park called Canadian World. By playing the character of Anne as one of the park's attractions, Stanfield found a deeper connection to her own roots, half a world away.
Lucy Maud Montgomery's classic 1908 novel centers on Matthew and Marilla Cuthbert, who adopt a child they expect will be a boy who can help out on their island farm. When spunky Anne Shirley arrives instead, the Cuthberts decide to keep and raise the creative, inquisitive child, who charms the rural community with her antics.
Her whole life, Stanfield had seen busloads of Japanese tourists arriving in town every summer to see the Anne of Green Gables house. Some saved money their whole lives to visit.
"They probably had a more intimate connection to it than I did," she muses. Stanfield didn't even read the books until she was a teenager. "I didn't realize that it was a part of most girls' childhoods."
Aside from being a literary tourist destination, Prince Edward Island, or PEI, is a tiny potato-producing province where everyone knows everyone, Stanfield says. "I was craving a certain sense of freedom outside of that."
After her freshman year of college at Concordia University in Montreal, her brother, Colin, told her about a job at a theme park in Ashibetsu, Japan. Colin was teaching English in Hokkaido, and Stanfield thought good pay and being close to her brother would make working at Canadian World an interesting adventure.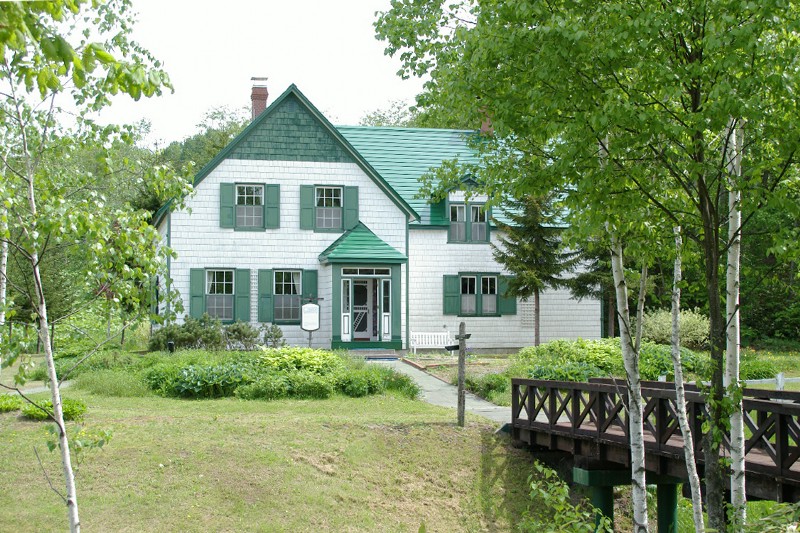 Canadian World is known for elaborate replicas of Canadian landmarks. Most prominently featured is the Anne of Green Gables house from Charlottetown, Stanfield's hometown. "[The park] had actually hired architects from Canada to copy the house completely down to, like, the handles on the doors."
Stanfield was hired as a performer at the park, but the actual job description was vague. Flying to Japan, she didn't know what to expect.
When she arrived, Stanfield was told she'd play Miss Stacy, Anne's schoolteacher. And of course, they'd hired a redhead to act as Anne. But when the Anne actress didn't show up, Stanfield was forced to fill the role. "I was a little panic-stricken because I didn't know what that entailed."
And there was another problem. "I don't look like Anne of Green Gables," says the blonde Stanfield. Pretty soon, in addition to a petticoat, bloomers, tights, and black boots, she was wearing a wig of orange yarn woven into braids.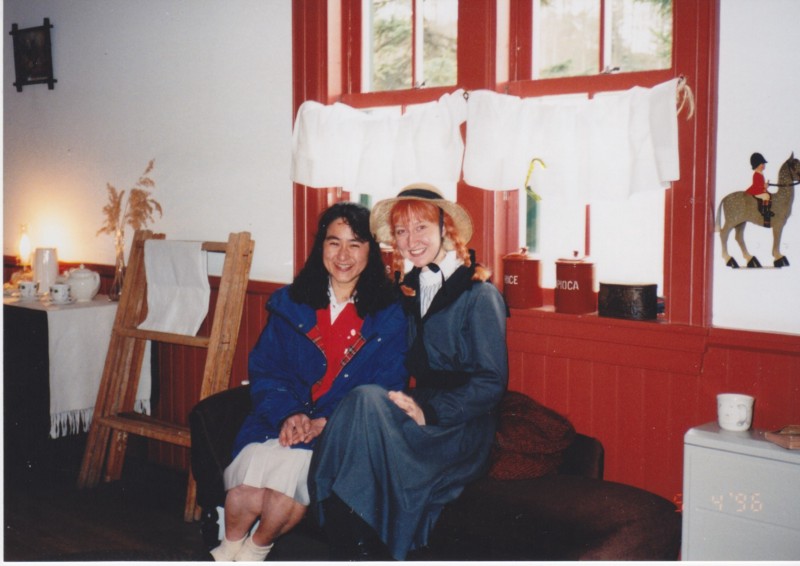 For 19-year-old Stanfield, it was a lot to process. "I'd barely been away from Prince Edward Island. [Suddenly] I'm jet-lagged, and I'm wearing yarn on my head." Plus, the park expected her not just to act like the character but to truly embody Anne and her whole faux-Victorian aesthetic as a mascot. "I was channeling Anne herself."
The visitors didn't seem to notice or care that Stanfield didn't really resemble the beloved storybook heroine. They wanted to talk about life in Avonlea with its most famous resident. The rest didn't matter. "Even though Japanese tourists descended on PEI, I really had no idea how big Anne is in Japan. It was basically like I became Elvis."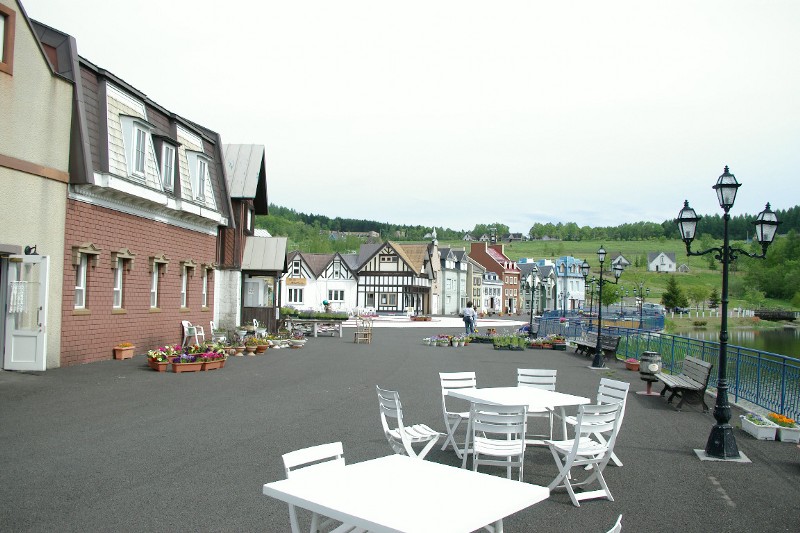 Plus, Stanfield says the park preferred performers from PEI, adding to the surreal quality of the gig. "The year that I was hired, they strictly had an only-Islander hiring policy." The park is called Canadian World, but that summer, Stanfield says, "It was definitely Prince Edward Island World."
Now, when she goes home, she appreciates PEI's provincial charms in a brand new way. "I understand why people do become obsessed with it because now I'm pretty obsessed with it."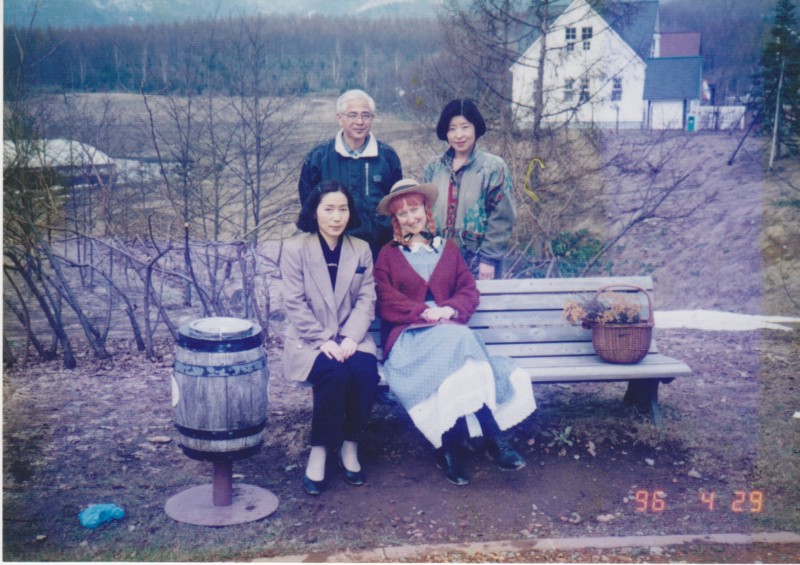 It's also changed her view of summer tourism on the island. "Now when I see Japanese tourists, I understand that, unless they're exceedingly wealthy, the amount of time that it takes them — and money and energy — to get there, they are really living the dream. I always hope this is as good as they imagined it to be."
Work in Progress story produced by Mio Adilman.
---
Brittany Shoot grew up reading the Anne of Green Gables books with her grandma.