Building a business when no one will hire you
When employers saw only her disability, one cookie-baking entrepreneur saw an opportunity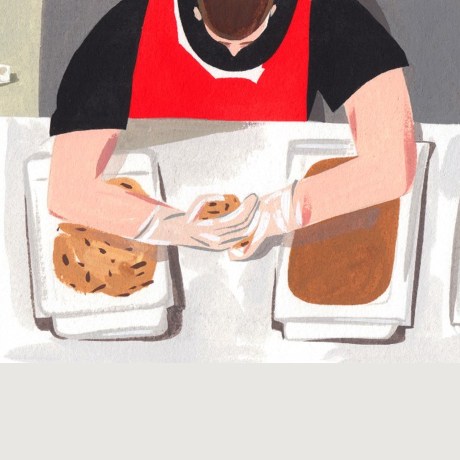 An extended audio version of this story can be heard on Episode 25 of Work in Progress, Slack's podcast about the meaning and identity we find in work.
Collette Divitto says the hardest thing about having Down syndrome is having her family tell her what she can and cannot do. But the 26-year-old cookie-baking entrepreneur has her family's full support in Collettey's Cookies, her Boston-based business that's become a viral success story.
Growing up in Connecticut, Divitto depended on her family for support, like any other teen. After graduating from high school, she was adamant about attending a traditional college just like her siblings.
She headed to South Carolina, enrolling in Clemson University's ClemsonLIFE, a unique program for students with disabilities who need support but are also seeking a conventional college campus experience.
"Living independently can be a really hard thing at first," Divitto says of her collegiate experience. "I got nervous and scared to live away from home and my family."
Pretty soon, Divitto settled in, and her social life took off. She was far more preoccupied with campus activities than taking check-in calls from family members. "The first time she hung up on me, I was overjoyed!" says her mother, Rosemary Alfredo, of her daughter's increased self-reliance.
When she wasn't making new friends, Divitto perfected the basics of independent living: paying bills, learning to cook, and keeping her apartment clean.
Coming home was a shock, though. Society didn't see Divitto the same way she understood her own growing independence. Even with a college degree in hand and volunteer positions on her resume, she struggled to find a job. No one would hire her due to her disability.
The path forward became obvious pretty quickly. If Divitto could only scale up her cookie business, she wouldn't need to find an employer. She could be her own boss.
While searching for gainful employment, Divitto returned to a hobby that had sustained her during a similarly dispiriting stretch of her teenage years: baking cookies from scratch. Supported by her family, she started a small-scale enterprise, selling her cookies at local establishments and garnering a tremendous response from the community.
The path forward became obvious pretty quickly. If Divitto could only scale up her cookie business, she wouldn't need to find an employer. She could be her own boss.
Nearby Boston offered more opportunities to start a small business. But she was in a unique situation and couldn't just pack up and move.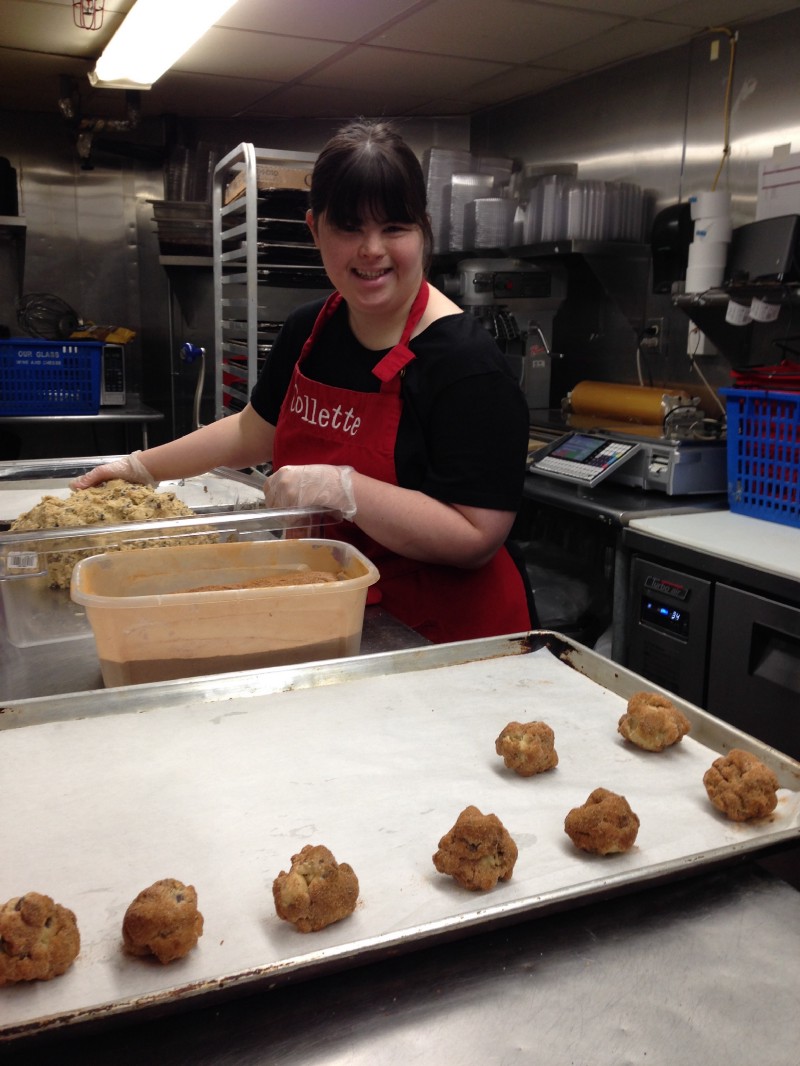 When Divitto became an adult, her parents transferred guardianship to the state of Connecticut. It's a common arrangement for adults with Down syndrome, but in Collette's case, it meant her mother couldn't make decisions on her behalf or help her relocate without permission.
Even more problematic, Collette's father didn't want her to move. When her parents couldn't agree, the judge decided Divitto should live in a group home with other disabled adults.
It could've been a tremendous blow to Divitto's dreams of self-sufficient life in the big city. "If Collette told me she wanted to live in the group home in Connecticut and work at McDonald's, if that's what's going to make her happy, that's what she'd be doing," Alfredo says.
Since that wasn't her enterprising daughter's dream, they packed up and headed for Beantown anyway.
It turned out to be a smart move. Connecticut issued a warrant to get her back, but the family was free to settle in Boston when the State of Massachusetts refused to turn in Divitto.
"All I want for myself is to live in Boston, to have my own apartment with a roommate," Divitto says.
Now, that's exactly what she has — plus a growing business to boot. In December 2016, CBS Boston aired a segment about her cookies before the holidays. The story went viral, and now Divitto's family continues to support what is becoming a big business, producing 1,000 handmade cookies every day. Even Collette's sister, Blake, helps with the marketing.
The main attraction, Collettey's Amazing Cookie, lives up to its name and needs little in the way of extra publicity. "It is amazing because of the chocolate chips and cinnamon," Divitto explains.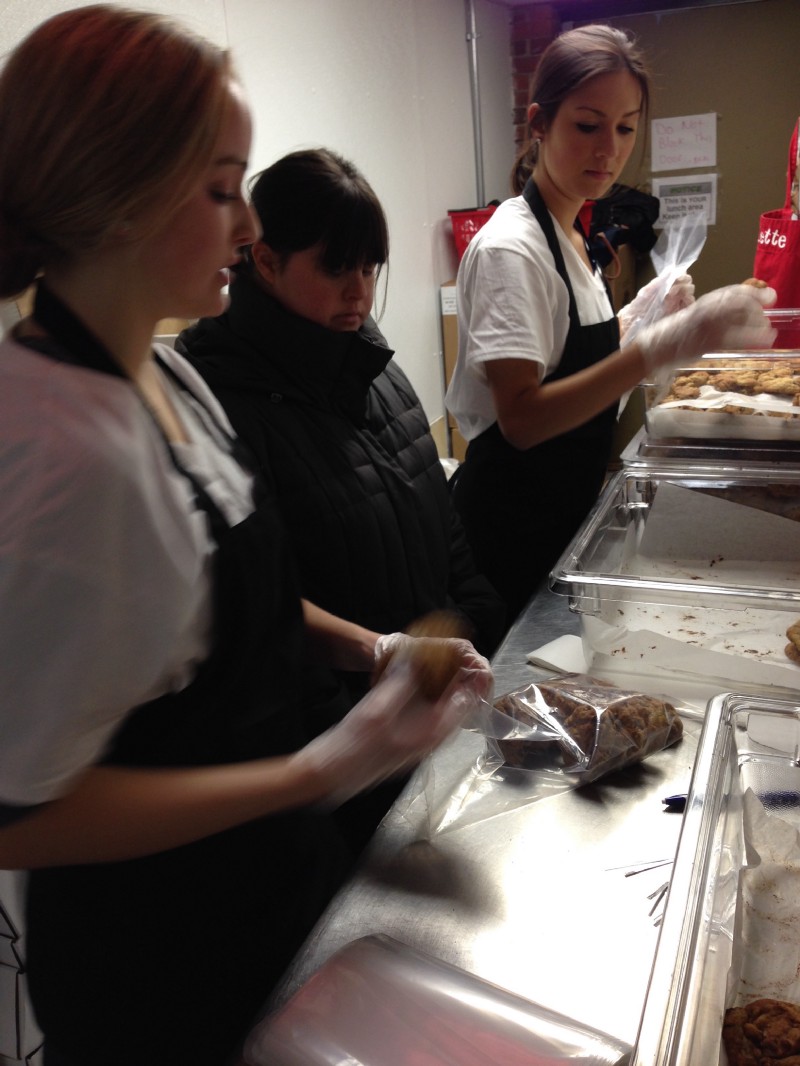 It may be hard to listen to her family sometimes, but like any other family-run small business, Divitto's mom and sister are integral to her success.
"With my mom, she's not just my mom," Divitto says. "She is a part of my company — my business partner who does all the money stuff, like how much a cookie costs, and she had to bring the boxes of cookies to the post office."
Most importantly, Divitto says other people like her shouldn't give up on their dreams. "Try focusing on your abilities, not your disabilities."
Work in Progress story produced by Mio Adilman.
Brittany Shoot thinks all cookies are amazing.