Building a more helpful help center with Shopify
How the ecommerce platform uses Slack to educate customers and promote knowledge management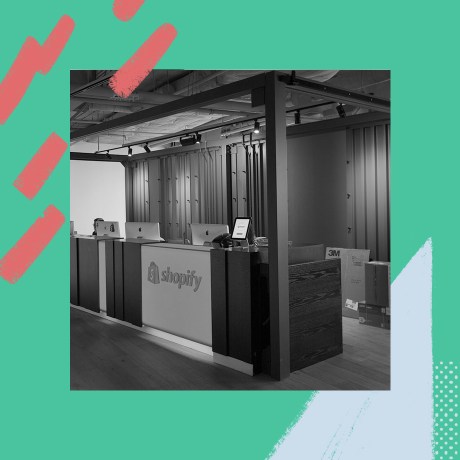 "Could we deflect customer support tickets by having better resources for people to help themselves?" That's the core question Dana Tessier, Director of Knowledge Management at Ottawa-based ecommerce platform Shopify, and her global team ask themselves in their day-to-day work.
Nestled within the wider Customer Support Team, Tessier leads a team of over 30 people who oversee Shopify's array of internal and external documentation. The external-facing properties include everything from their vast help center site (help.shopify.com) to active online support communities, forums, and webinars. Every bit of knowledge serves to help Shopify merchants get their online stores up and running in little time.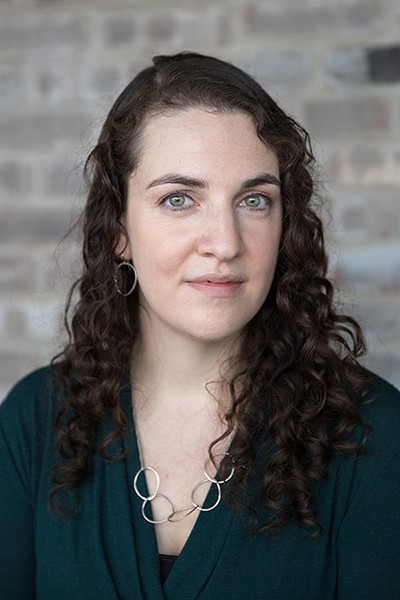 Managing the constant ebb and flow of information is a tricky dance requiring ample communication. That's where Tessier's team has found Slack to be especially useful. Over the last year, they've even customized some features to surface new knowledge for customers and help establish a robust knowledge management system.
"There's a lot of maintenance that has to happen all the time, whether the changes are big or small, our job is to keep everything consistent and up to date," explains Tessier. "A lot of communication is necessary to keep us all in line."
Staying on top of change
As the product team develops the platform, even the simplest design change requires updates to help center pages and internal databases.
"There's a lot of maintenance that has to happen all the time, whether the changes are big or small, our job is to keep everything consistent and up to date," explains Tessier. "A lot of communication is necessary to keep us all in line."
Opening lines of communication across the organization
"People really like to be able to converse and just ask someone and get an answer as easy as possible," says Tessier. "That's become the bar for getting information in Shopify."
Her distributed team (spread out across Canada, Ireland, the Philippines and more) uses public and private channels to organize conversations and keep updates visible to multiple teams and departments. To give you an idea of their workflow, here are some examples of how they use Slack to communicate:
Technical writers convene in public channels (like #writers) to get updates on the status of projects and talk about wording, format and style. Members from other teams join these channels as needed to ask questions and give the team a heads up on errors and required updates (more hands, or eyes, make for light work).
Team members belong to various public product-related channels (#prod-engineering, for example) that gather product design and engineering teams, helping Tessier's team stay updated on product changes as they happen.
Private team channels house discussions on day-to-day operations, roles, and general team banter. Some teams even choose to nix their daily stand-up or status meetings in favor of updates in Slack (which gives team leaders an easy way to stay updated on what everyone's working on and a good way of identifying blockers that team leaders can help with).
The live-stream channel (aptly named #livestream) is the go-to place for remote employees to join team meetings. Tessier advises updating the channel topic with the subject of the next meeting and the link to the livestream so team members don't have to look for it every time.
As a director with numerous reports, Tessier belongs to various private channels set up for members of leadership where they exchange tips on management, receive company-wide news to share with their teams and generally support one another.
"Being able to communicate with people transparently is crucial to building relationships and it has really increased cooperation across our teams," says Tessier. "Slack helps us keep our open culture and makes it easier for us to be able to talk to different people about anything."
Surfacing new opportunities with clever Slack customizations
With so many conversations coursing through Slack channels, Tessier's team started experimenting with integrations in the Spring of 2016 to help capture new ideas and information, as well as grow their knowledge management base.
"Say you ask me a question in Slack and I answer," she says. "If I realize that my answer is information that lives in my head rather than in our internal or external knowledge bases, then I star that message."
The team set up an integration through Zapier where whenever a designated team member stars a message (to signify that it's undocumented knowledge), that message automatically creates a ticket in Zendesk.
From the ticket, team members can click a link that goes directly to the starred message in its original context. This undocumented information can then be added to the internal and external knowledge bases.
With more people communicating and sharing knowledge across the company, and thanks to some of the team's crafty integrations, they've managed to make over 80 new updates to their internal and external knowledge bases in just a few months.
Looking back at the team's progress, Tessier notes: "I'm still amazed at how much information and internal knowledge is transferred through Slack every day."
Lima Al-Azzeh loves transparent communication because it often gives her the opportunity to be in rooms filled with people much smarter than herself.