Building big, beautiful ideas with your team
Host brainstorms, collaborate, and turn ideas into reality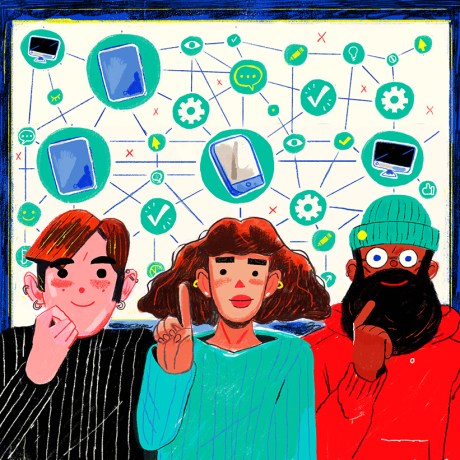 The best ideas are often hatched from a mind-meld of multiple people, building off each other's expertise. With Slack and a few apps from our directory, you can help this process along by sharing inspiration early and often and giving ideas the time and space to develop into something remarkable.
Here are a few suggestions.
Share ideas and inspiration from across the web
If you come across something on the web that sparks an idea you want to share with your team, skip the unnecessary steps of saving a screenshot to later upload to Slack. With the marker.io Chrome extension, you can capture screenshots, add annotations (emoji-included), and send them directly to a Slack channel right from your browser window. Set up a couple of channels like #creative-inspo or #user-flow-examples so that when you come across something interesting you'll know right where to share it.
Transform a pile of content into eye-catching presentations
Expressing ideas in a new, unexpected format is a good way to make a point that sticks. Paste is a collaborative presentation tool where you and your team can turn a bunch of screenshots and text snippets into a compelling presentation in minutes.
Paste was built by FiftyThree, the team behind the award-winning Paper app, so it's no surprise that it was designed from the ground up to spark creativity. Paste integrates with Slack so your ideas and presentations are automatically synced with your Slack channels, making it easy to share them instantly with just the right people and keep things organized along the way.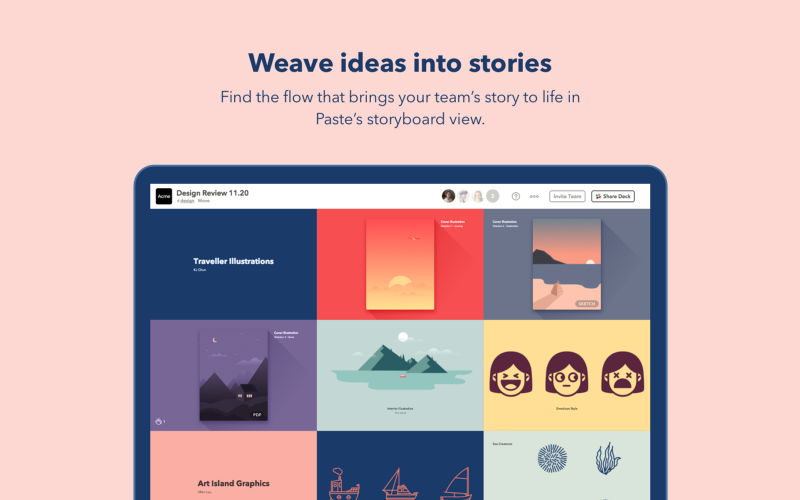 Source and prioritize ideas across your team
Great ideas can come from anyone, anywhere, anytime. With IdeaKeep, you can collect and rank the best ideas across your team, right from Slack. Anyone can add an idea to your "Idea Box". Teammates can upvote their favorite ideas or develop them further in a dedicated thread. You can post a summary of top ideas into channel to view the latest and greatest.
Map out ideas on an interactive virtual whiteboard
Whiteboards and sticky notes are powerful brainstorming tools, but they don't always translate easily to the digital world. With RealtimeBoard, you can iterate on ideas with your teammates on a virtual whiteboard. This flexible space can help you visualize and organize your thoughts and projects with your team so you can move concepts from a simple idea to a concrete plan.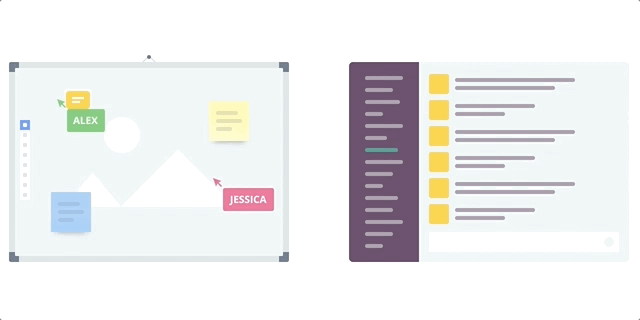 Get input from your teammates along the way
We all get stuck on an idea from time to time. With the Polly app you can use the /polly command to create a quick poll and get instant feedback from your team right in Slack. And if someone has another great idea, they can add it to your list of options as well. Polls are handy for everything from picking the catchiest headline for a blog post or email subject line, to creating a group lunch order to fuel your brain power.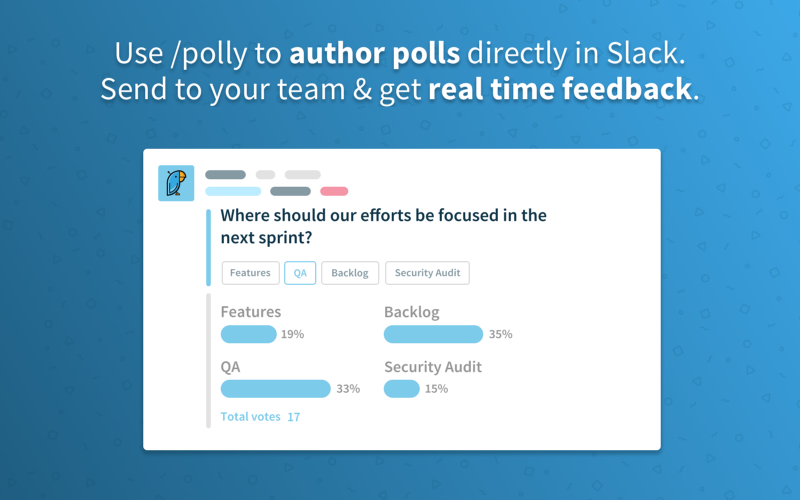 Try adding a few of these apps to Slack or explore more in our App Directory to help your team keep the ideas flowing and growing into something beautiful.
---