Building the modern collaboration hub
How partners and developers are powering the present and future of work in Slack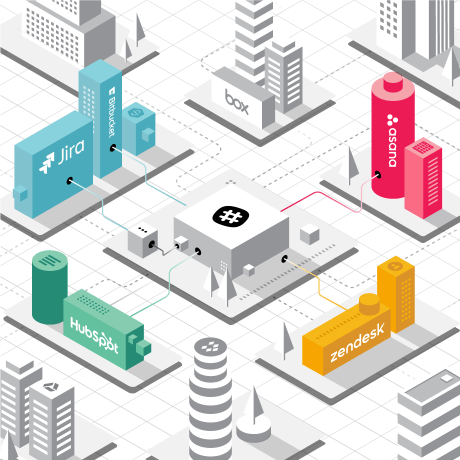 When we say that Slack is a collaboration hub, we don't just mean people sending messages to one another, but more broadly, the work enabled across teams and the many business systems, data and applications that power productivity for our customers around the world. When all of these elements come together in Slack, that's when we truly deliver as a collaboration hub — and our developers and partners are what make it a reality.
Three years ago we introduced Slack's platform, and today, 94% of paid teams on Slack use apps and integrations to get their work done every week. We thought it was high time to celebrate what our greater ecosystem has accomplished and share some new tools that we're releasing to further improve the ways we're serving Slack's 8 million daily active users together.
Celebrating platform growth
We've seen significant growth in our developer community, with developers who are not only building for our App Directory, but also customers who are building internal integrations that tailor Slack to their unique needs.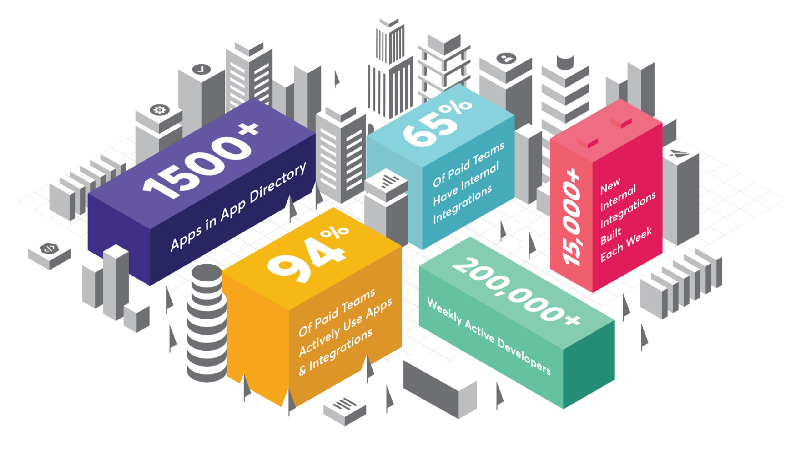 Our ecosystem has expanded rapidly in the last few years, thanks to partnerships with many of the largest software vendors in the world — like Google and Workday — and upstarts building new businesses with Slack.
The benefit of bringing apps and integrations into Slack isn't ours alone. Partners like Dropbox have found that customers who use Slack and Dropbox together are significantly more active in Dropbox and have higher retention rates. And that's exactly what we're aiming for with our platform: to increase the value of our products for our shared customers.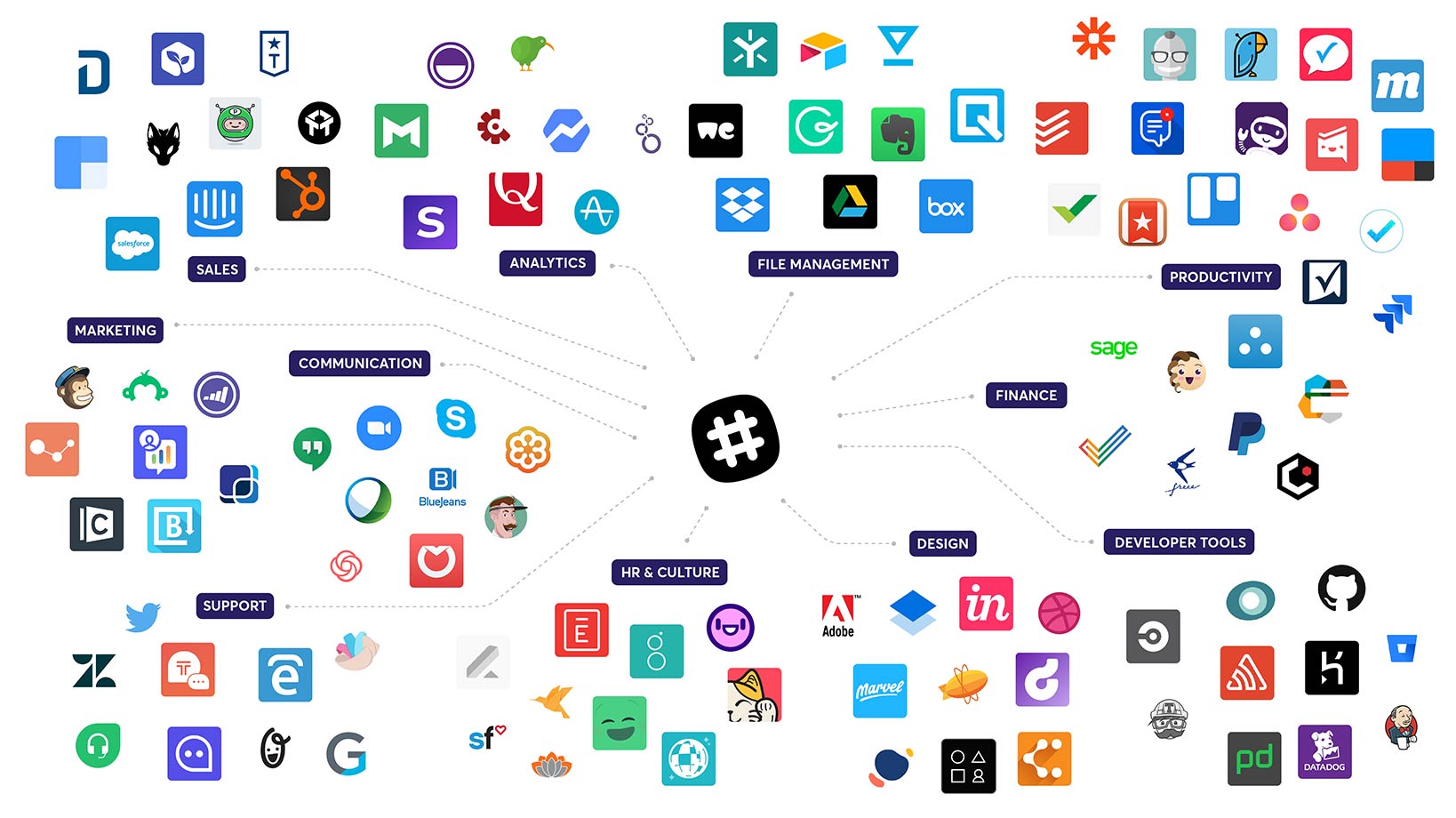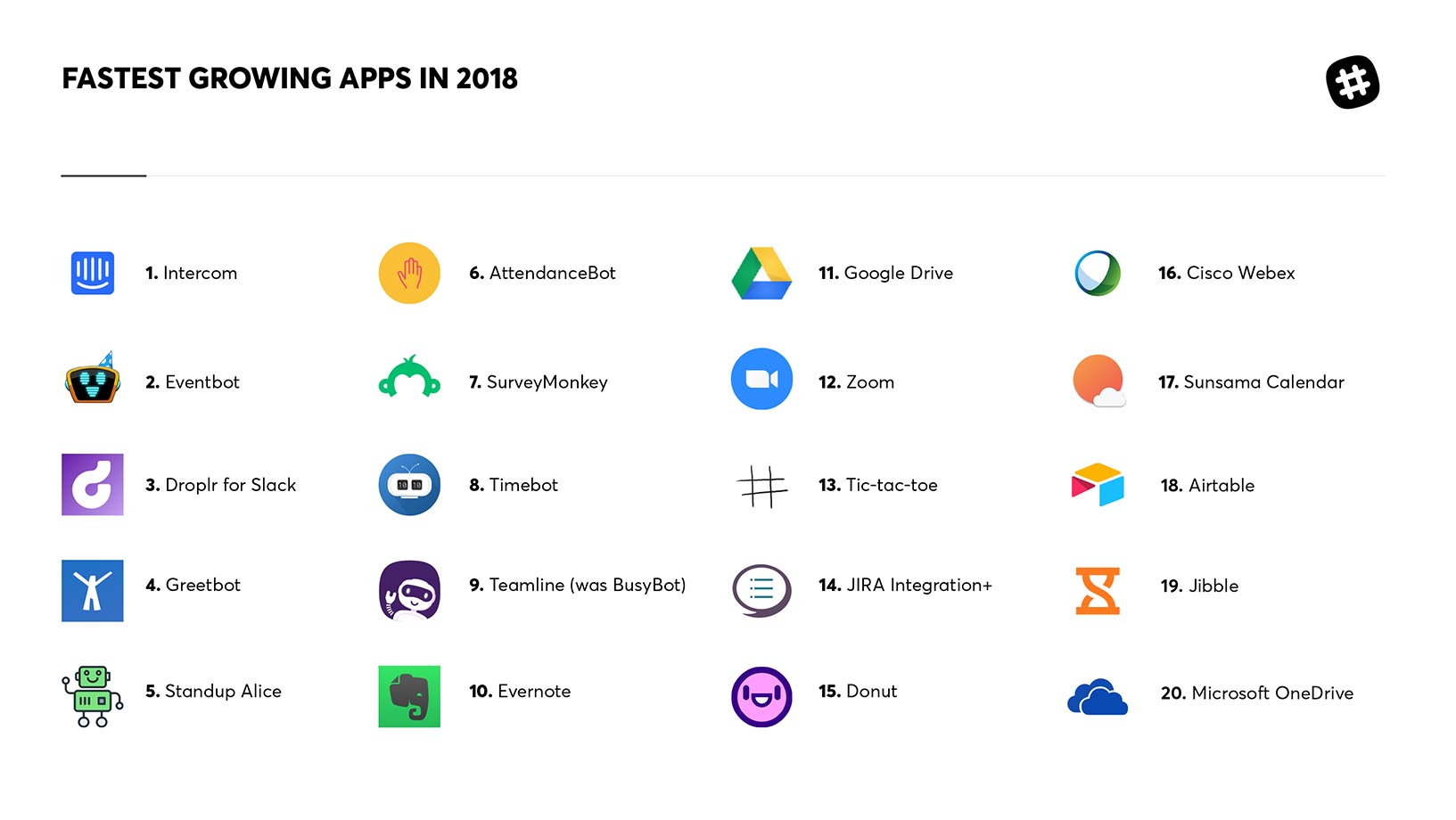 We've also made 6 new investments through the Slack Fund since our last announcement and are pleased to welcome Aptly, Clara, Learnmetrics, Pullrequest, Zylo and Epistema. On top of these new additions to our portfolio, eleven Slack-funded companies have gone on to raise additional capital since investment.
To give you a picture of how these companies and their products are shaping people's working lives: Donut, which is a bot that facilitates new employee onboarding and introduces people to one another, has been used to onboard over 10,000 individuals and has made over half a million introductions.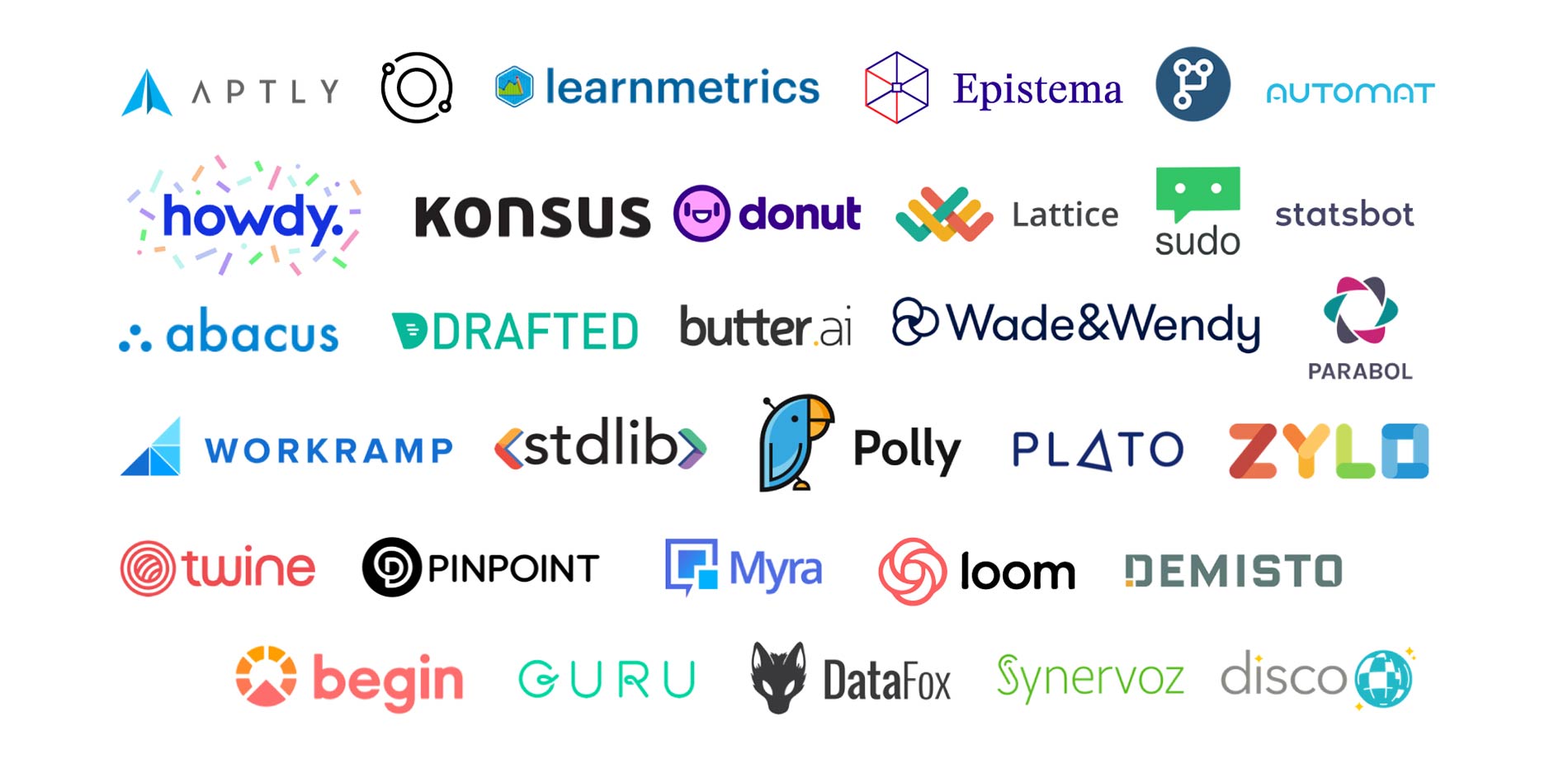 Expanding platform capabilities
As our platform continues to grow, we're focused on expanding how we serve our customers and partners alike, which is why we're introducing new tools to increase the range and usability of apps and integrations inside of Slack.
The newly released Actions let you create a task, comment, or follow-up from any Slack message in other tools like Zendesk, Asana, Hubspot, Bitbucket, Jira, and more. For example, when a coworker asks you to do something in Slack, you can turn the message with their request into an Asana task in just a couple of clicks.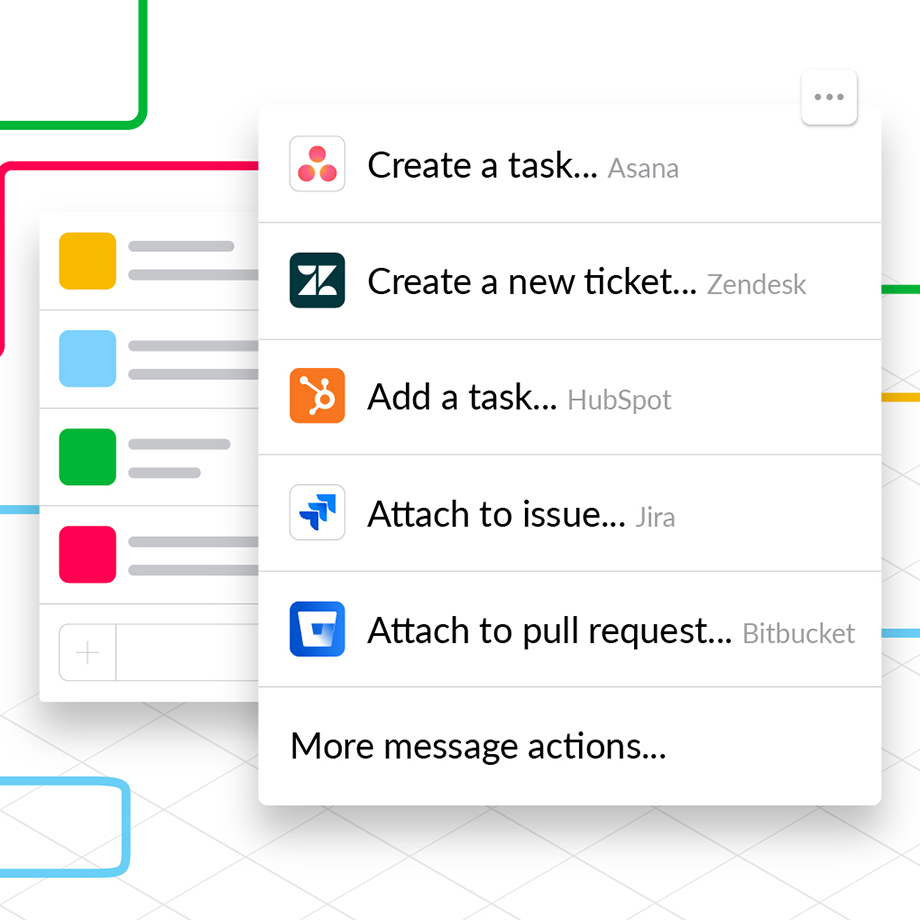 And while we continue to bridge new partnerships and bring even more apps and integrations into the fold, we're also focused on making sure that people have the best experience building on our platform. Soon, we'll be releasing a brand new Block Kit: a nifty UI toolkit for developers replete with resources for designing rich integration experiences that feel native and intuitive to conversations in Slack. The kit will provide standard designs for things like date pickers, task objects, overflow menus, and more, to make apps both more powerful and easier to use.
Thank you sincerely to our many partners, developers, builders, and tinkerers for your efforts and support in helping us reshape the future of work.
Curious to hear more about Slack's platform? Find news, updates, and announcements from our platform team on the Slack Developer Blog and Slack API.