Catching up with the Slack Variety Pack
This week we launched the sixth episode of our podcast: Panic Pack, and it's a good time to remind everyone of how far we've come. Podcasts often take…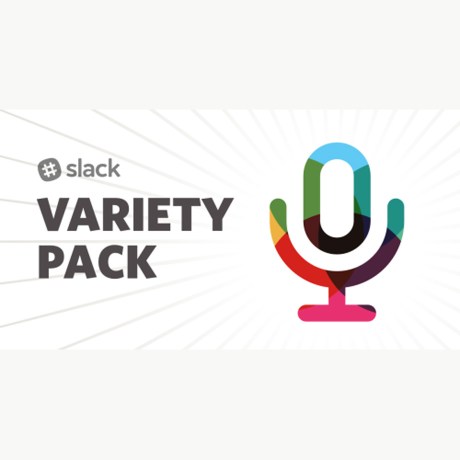 Each episode of the Slack Variety Pack contains a mix of short stories about life, work, and everything in between. The podcast is designed to be enjoyed as individual stories as well as by episode — with each individual segment uploaded separately for ease of sharing. If you've never listened to it, you're in for a treat– here are some of our favorite segments from each of the episodes so far.
The gem of our latest episode is Parents Try Very Hard to Describe What Their Kids Do, a situation that should also be familiar to anyone with a technology job introducing themselves at a party.
This themed episode starts off by interviewing the person that invented the term "Elevator Pitch" and just goes up from there amid a handful of stories about elevator technology and psychology at the workplace.
This one's a tie, with a short message from all those useless cords and gadgets you keep around and a longer story about Choir!Choir!Choir!, a musical phenomenon in Canada started by a few friends that just wanted to sing together.
Why do some guys wear shorts to work 365 days a year? is a fun look at that one guy everyone knows that does this, including a cameo from Slack's very own co-founder Cal.
Another tie, this time between "How to make your podcast sound like all the greats" that touches on lots of our favorites and "The Wave King" which is the story of Clark Little, a photographer who changed careers so he could take insanely great photos full time.
What does emoji sound like? is a great short introduction to how people think "👊" should sound.
---
If you like what you hear, you can subscribe the the podcast on SoundCloud, iTunes, Stitcher, and other apps by simply copy/pasting our feed. Thanks for listening and if you have any feedback for the podcast team, leave a review on iTunes, tweet to @SlackHQ, or leave a message at (415) 992–7561.