Celebrating one year and 150-plus customers on Slack Enterprise Grid
How work is happening in large companies across finserv, retail, media, tech, and more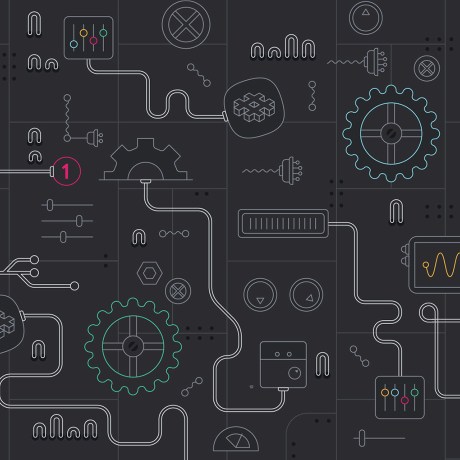 One year ago, Slack launched Enterprise Grid, a product built to support the world's largest and most complex companies. Enterprise Grid is designed to help companies of all sizes empower employees to do their best work, and meets a broad range of business needs by being HIPAA and FINRA compliant, with Data Loss Prevention (DLP), eDiscovery and enhanced encryption.
Today, we're celebrating this anniversary by marking a key milestone: we now have more than 150 Enterprise Grid customers from across industries including:
Financial services (Capital One, Liberty Mutual, E*TRADE)
Retail (Target, Overstock)
Media (21st Century Fox, Condé Nast)
Tech (IBM, Oracle, Intuit)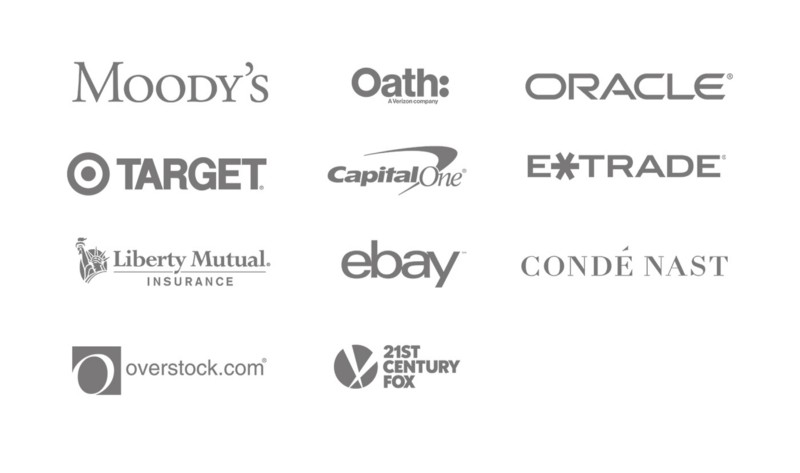 This year we added strategic partnerships with Oracle and ServiceNow to a roster that includes Google Cloud, IBM, Salesforce and SAP, whose tools now integrate with Slack's platform to help companies do more with less time and friction. We also received two key enterprise-grade information security certifications (ISO 27001 and ISO 27018).
Enterprise Grid adapts to how a large business is organized, giving companies enormous flexibility to create communication structures that mirror how teams collaborate across functions and organize for new projects and initiatives. Here are just a few examples of how Grid has helped large organizations in their efforts to be more responsive to customers, transform company culture, and make team members' working lives simpler, more pleasant, and more productive.
Capital One: Maintaining agility at scale
At Capital One, there are 25,000 active users in over 20 workspaces on Enterprise Grid. Deploying Slack to enhance operations and customer experience has helped them build collaborative environments for workers and teams, foster work-life balance, speed up decision making, and enable cross-company teams to get a project done before disbanding and reassembling into new teams on new projects.
One example: teams from across tech support, engineering and branch offices are seamlessly connected in channels dedicated to solving customer problems faster than ever before.
"We recognize the need for our teams to have a platform by which they could really foster the intense collaboration that we knew they would need," says Jennifer Manry, Managing Vice President, Technology, Capital One.
"Slack Enterprise Grid gave them a way to self-form their teams and communicate with each other in a way that preserves the humanity of their team. It allowed them to choose their own adventure for how they leverage the platform to serve the business intent and the goals."
21st Century Fox: Creating a collaborative culture
21st Century Fox, the world's fourth-largest media conglomerate, delivers entertainment and news content to 194 countries. Slack Enterprise Grid is the hub for collaboration that brings their 25,000 employees together.
With teams located in every market, global communication and company culture is a priority for the company's leaders.
"Slack has been the hammer that has helped us tear down the walls of silos across 21st Century Fox," says Jeff Dow, Chief Information Officer, 20th Century Fox. "It has enabled us to position Slack as the operating system of collaboration across 194 countries and 171 offices, pulling us together like nothing else has."
"There's a big effort on cross-divisional and creative collaboration, and we're using Slack as the platform of choice to do that," says John Herbert, Chief Information Officer, 21st Century Fox.
Oracle: Sophistication, speed and security for a software giant
At Oracle, the world's second largest software company, 38,000 employees, organized into 22 workspaces, use Slack Enterprise Grid to bring together the thousands of internal and external tools Oracle teams use to get their work done every day. Work happens faster, with great accountability and velocity.
"Slack use was driven by acquisitions and the need to provide our employees with best-of-breed tools to keep them as employees," says Paul Donnelly, Vice President, Collaborative and Content Services, Oracle. "People told us they would quit if we took away their Slack."
"We've bought companies that use Slack a lot, with very sophisticated environments. The challenge became 'Is this service secure?' or 'Is Slack enterprise-ready?' and Enterprise Grid really gave us the platform we needed."
---
Curious to see what Grid can do for your business? We'd love to show you. Contact our sales team to schedule a demo.