Click, done.
Do more of your work from Slack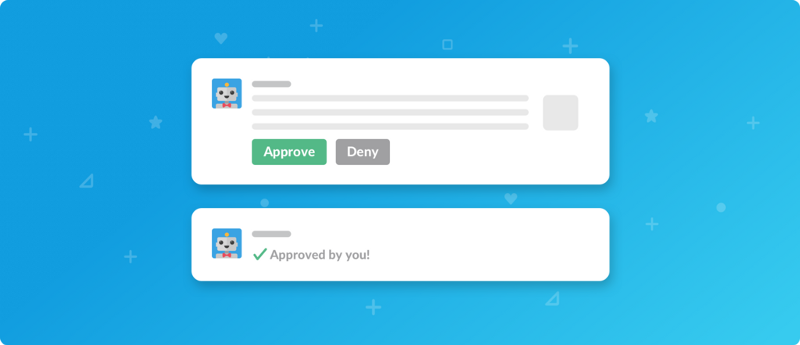 Imagine getting an expense report in Slack and simply tapping Approve or Deny to change its status. Instead of having to search your inbox or open three new browser tabs, you'd be able to complete your task straight from Slack and move on to what's next.
Now you can do just that in Slack with Message Buttons. These buttons make Slack the place where you can click one button to get your work done, whether that's posting a tweet, approving a new job posting, or filing your expense report.
The first dozen apps have already added Message Buttons, and with over 500 apps now available in the Slack App Directory, more interactive integrations are to come.
Here are some ways you can put Message Buttons to use:
File your expenses with Abacus
With Abacus, employees can upload receipts and submit expenses that their managers can then review and approve.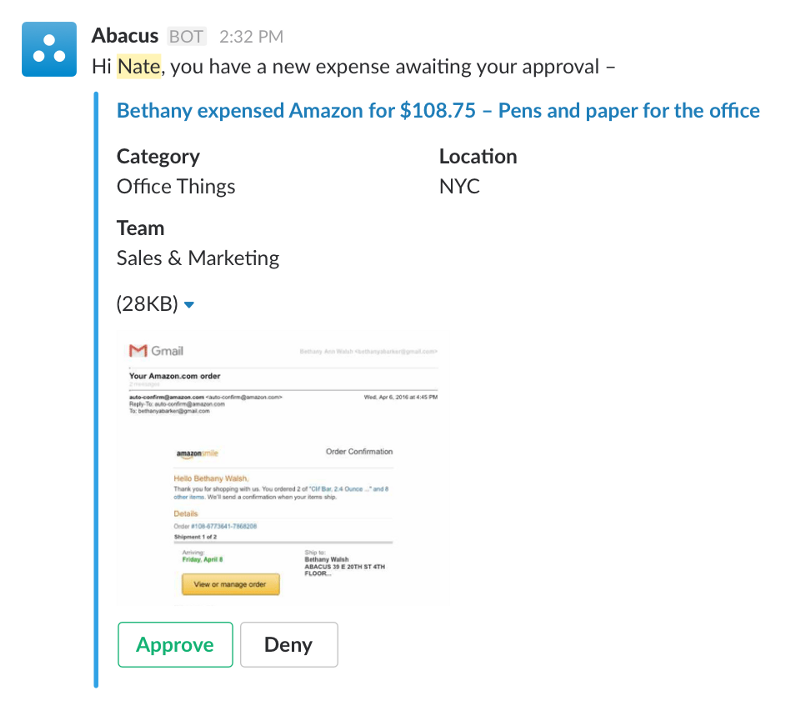 Approve new hires with Greenhouse
Recruiting teams who use Greenhouse can get hiring manager approval for new job postings and candidate offer letters.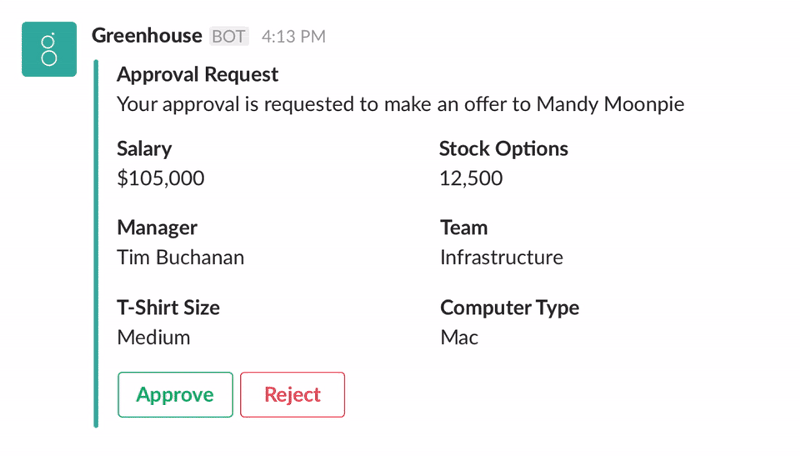 Manage your Trello projects
Move projects in Trello forward by assigning due dates, categorizing tasks, and linking conversations from a Slack channel to a Trello card.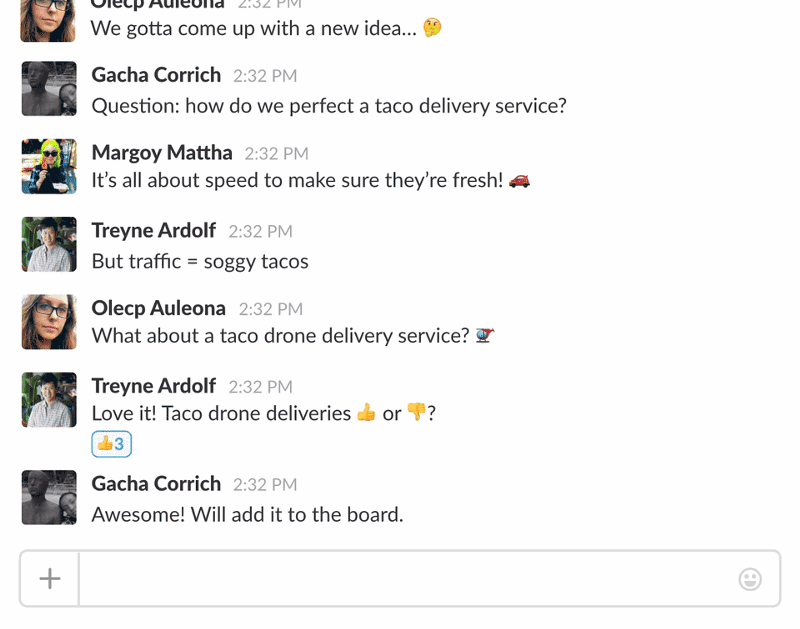 To start using Message Buttons today with your Slack team, install one of the apps above or try out Current, Kayak, Kip, Kyber, PagerDuty, Qualtrics, Riffsy, Talkdesk, and Talkus.
---
If you're a developer interested in adding message buttons to your app, check out the Slack Developer Blog post.