Complete HR tasks faster with Slack and Ultimate Software
Save time and hassles with the latest human resources integration for Slack.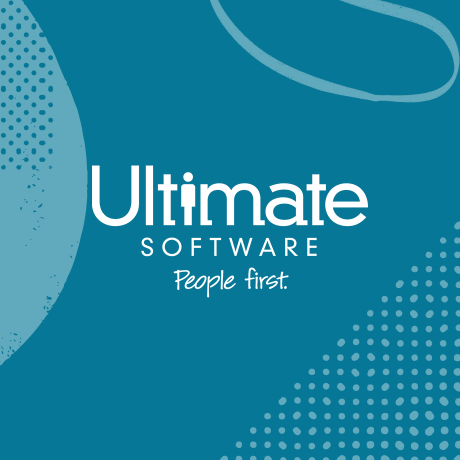 When employees submit a vacation request or want to review a pay stub, they may turn to email, log into a third-party site, or check the company's internal knowledge base for answers. Sometimes, it takes all three.
Managing all this information and communication across multiple platforms is time-consuming and cumbersome for everyone involved—employees, the HR team, and managers.
Ultimate Software aims to significantly streamline such tasks through a new Slack app integration called UltiPro for Slack. UltiPro works within Slack once installed, allowing users to accomplish a number of critical tasks without needing to log in anywhere else.
The app is downloadable in our App Directory. 
For a preview, here are a few of the workflows the UltiPro app supports, with the related slash commands that can launch them from any Slack workspace:
/ultipro pto 

See real-time time-off balances and request time off.

/ultipro mypay

View current or past paychecks with a detailed breakdown of total earnings, deductions, and take-home pay.

/ultipro search [name] 

Search the employee database.

/ultipro to do 

Create automated reminders for things you need to get done.
UltiPro for Slack also uses custom actions, a more visual medium similar to built-in Slack actions like adding reactions or message sharing, including managers approving pending requests instantly. One quick note: Commands entered into Slack are visible only to the user completing the task.
Watch a feature demo video for UltiPro
More: Conveniently capture feedback
Managers can also use this integration to capture feedback for their direct reports, with options to include it in their performance reviews or post it to a channel to publicly acknowledge standout employees. Employees can also enter notes for themselves to be included in their performance reviews.
If your organization uses UltiPro and the mobile app you can take advantage of all available features. The UltiPro for Slack app works with free and paid accounts.
Slack tip: Engage employees within Slack
Integrating apps like UltiPro isn't the only way HR teams can leverage Slack. Here are more suggestions for using Slack to improve the employee experience:
Speed up the hiring process by organizing and facilitating candidate reviews and interview prep with dedicated candidate channels that can be easily created and archived as needed

Encourage the entire company to celebrate each new hire through

#yay 

introductions, a dedicated channel for celebrating and socializing a new class of recruits.
Related content: Scan these 24 employee engagement questions.
Get more done with Slack apps
Lastly, Slack's open API allows developers around the world to fully customize the functionality of their Slack workspaces while also empowering them to build unique and useful bots. Be the hero who simplifies workflows and gives colleagues the gift of time to focus on the more important stuff!
Visit our app directory to explore how there are even more tools you can use: slack.com/apps, including a list of dedicated HR integrations. You can also learn more about what digital transformation really means.
Try Slack with your team for free
No matter your job title or department, Slack can help your team work together and get things done.
Get started