Contract work, careers, and everything in between
Reporter Sarah Kessler considers the future of the gig economy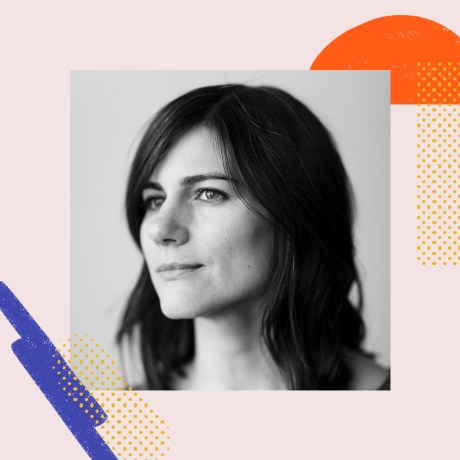 More than a third of American workers freelance, and that number is only growing. A significant portion of that work happens through so-called gig-economy apps—such as Uber, Lyft, TaskRabbit, and Airbnb—which reporter Sarah Kessler has been covering for seven years.
In her new book, Gigged: The End of the Job and the Future of Work, Kessler follows several gig-economy freelancers and offers a compassionate, nuanced assessment of how stitching together piecemeal assignments can be a lucrative—or incredibly dispiriting—way to earn a living.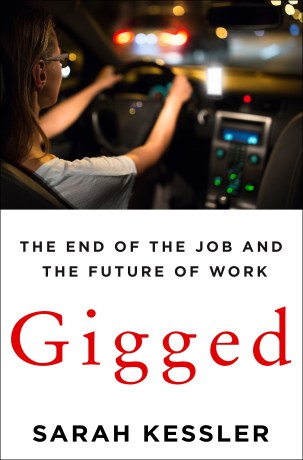 Worker experiences with the gig economy vary widely. One highly skilled web developer who Kessler follows was able to make more money as a freelancer and eventually transitions back into full-time employment as a software developer, a position that he might not have otherwise landed by patiently climbing the corporate ladder. But Kessler found that other workers struggled to make ends meet despite promises of greater flexibility and better wages.
She spoke with Slack about why some workers prize freedom above security and the role of traditional employment benefits in the social safety net.
Slack: In Gigged, you follow a diverse range of people doing various types of gig-economy work. How do you think the contractors you profiled think about the idea of having a job versus having a career?
Sarah Kessler: If you're scrambling to pay your bills, as some of the people who I profiled were, you likely do not have the resources to consider a career path or how one gig might lead to another. You will take the gigs that you can find. Other workers in the book had the luxury of choice and time, and they turned to the gig economy as a way to shape their careers.
A recent college graduate used the gig economy to escape his boring desk job. As a software engineer, the gigs he found paid really well. Then he used the experience he gained—more challenging work than was available at his traditional entry-level job—to land his dream job.
Another woman used the gig economy [to complete Mechanical Turk tasks for Amazon] as a way to do ambitious projects while also getting the flexibility she needed to spend time with her children. She hadn't been able to find that balance in a traditional job.
Slack: There's been these ideas in recent years that finding meaning in one's work and achieving greater independence from traditional employment should be the ultimate goal for most workers. What do you make of that?
Kessler: When people talk about the "gig economy," they are often only referencing one type of experience while ignoring any other. There's one narrative that suggests the gig economy is a sweatshop. But if you know a freelance data scientist, you know this isn't the full story.
For people with in-demand skills, the gig economy can be a way to build the career they want. But I am more skeptical that other workers can use the gig economy in this way.
There's not much incentive to hire someone to do a gig if they have not already been trained in how to do the work.
Silicon Valley entrepreneurs will talk about the flexibility and independence that the gig economy can provide, which is likely how it would work for them if they joined the gig economy.
But working as an independent contractor might also mean not having labor protections—like a minimum wage and the possibility of employer-provided health insurance—which is a much bigger deal if you are living paycheck to paycheck than if you are a software engineer potentially making a six-figure income.
Slack: So, what made you conclude at the end of the book that the gig economy is a "failed experiment"?
Kessler: I wrote my first story about the gig economy in 2011, when I called it "online odd jobs." At the time, I was working at a tech blog, interviewing two to three new startup founders every day, and I noticed a trend in their pitches: With these kinds of apps, they believed, any individual could just push a button and get to work, whether that work is driving a car, doing odd-job tasks for neighbors, or building rockets. At first, the trend was very much pitched as an answer to our economic problems here in the U.S. To some extent, Gigged follows how this promise played out for different people. And it failed.
But what I do think these [gig-economy] apps did effectively is to demonstrate and draw attention to the massive holes in our real social safety net. Operating without labor protections is much harder for people who don't start out with resources. Especially because technology makes it easier to structure work in new ways, that's an inequality to which it's worth paying attention.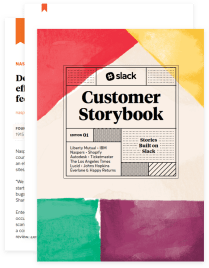 Customer Storybook
A collection of stories about how different companies use Slack to make working life simpler and more productive.
Learn More
Brittany Shoot has been a full-time freelancer by choice for a decade.