How to create an engaging workplace culture
Why Patty McCord, formerly of Netflix, says it takes more than just having a bartender on payroll to establish a great company culture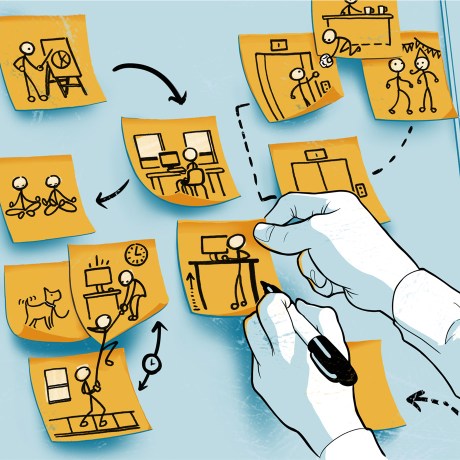 In 2009, when then-chief talent officer Patty McCord published Netflix Culture: Freedom & Responsibility about the streaming company, Facebook COO Sheryl Sandberg referred to it as the most important document out of Silicon Valley. In the decade since, the term "workplace culture" has become trendy workplace vernacular and has gone through various interpretations in the business world.
So how does McCord define workplace culture now? "I'm very Margaret Mead about it," she says, referring to the famed anthropologist. "(Culture) is stories, it's myths, how the members of a society behave, who in the tribe is rewarded, who is punished. It's behavior."
Too often, McCord says, business leaders confuse perks or gimmicks as necessary tools for creating an engaging company culture. "Just because you have a bartender on payroll doesn't make it a great culture. It's what happens at the bar that becomes culture."
6 essential aspects of workplace culture
David Sturt, an expert on workplace culture at O.C. Tanner, has studied over 10,000 companies to understand employee perspective on company culture. His work revealed six aspects of job culture that people associate with a great place to work:
Purpose: Connecting employees to your organization's mission or the difference they make in the world.
Opportunity: Providing employees the ability to learn, develop and contribute new skills.
Success: Giving employees the opportunity to innovate, do meaningful work and be on winning teams.
Appreciation: Acknowledging employees' outstanding work and unique contributions.
Well-being: Paying attention to and constantly working on improving employees' physical, social, emotional and financial health.
Leadership: Connecting employees to purpose, empowering them to do great work and creating a sense of camaraderie.
According to Sturt, organizations that marginally improve in these six areas see dramatic improvements in recruiting, engagement, tenure, satisfaction and other business metrics such as revenue growth and expansion.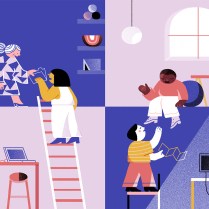 Manage large, complex teams with Slack's Enterprise Grid
Unlimited workspaces give every group a place to organize their work.
Get started
5 steps for cultivating an engaging workplace culture
Although a positive workplace culture can't be established overnight, there are fundamental steps leaders can take to help create and support one.
1. Start at the top
A frequent mistake McCord sees when leaders evaluate their own company culture is that they fail to look in the mirror. "They usually sit down and start writing some beautifully worded document, something that will be on a poster or T-shirt, instead of paying attention to how they're actually acting," McCord explains.
McCord says that in particular, many leaders claim to prioritize transparency, only to fail to actually put it into practice despite the preference of their workers. She says that typically, when she consults with a company about its culture, employees say the first thing that needs to be improved is leadership.
"I say, 'If you're open and transparent, can everybody see the executive dashboard?' " McCord recalls. " 'Are you willing to share salaries?' Company leaders are like, 'Whoa!' "
Before crafting priorities for your entire workplace, check the culture at the top. "The first thing is to pay attention to the way people behave," McCord says. A culture can't be cultivated if everyone isn't held to the same standard.
2. Remind employees how your company helps people
Each year, workplace review site Glassdoor releases a list of the best small, medium and large places to work, as evaluated anonymously by former employees. Employee satisfaction is measured by feedback on culture and values, trust in senior leadership and career opportunities.
According to Amanda Stansell, a Glassdoor economic research analyst, the reports crystallize the importance of the "purpose" element of company culture. "People enjoy working for a mission-oriented company; where they show up every day and have a clear mission they can work towards," Stansell says.
This mentality is on display daily at Nestle Purina, which received a Glassdoor Employees' Choice Award in 2018. On any given day at Nestlé Purina's St. Louis headquarters, furry friends walk among associates on campus. Steve Degnan, the chief human resource officer, says that one of the most recognizable dogs is a 6-year-old golden retriever in a green "therapy dog" vest named Sammy whose owner trained her to provide comfort in nursing homes and retirements centers. "Sammy brings joy to people on and off Purina's campus each day as she and her owner serve others," says Degnan.
3. Make consistency an early priority
Haircutting franchise Sport Clips, also on Glassdoor's best places to work list, has a company culture with a heavy focus on teamwork. Julie Vargas, vice president of career opportunities, says new hires are trained to think of coworkers as "team members" and conferences as "huddles."
However, keeping employees engaged in company culture doesn't stop there, says Vargas. "We have ongoing training and make sure to keep this a constant area of focus so we are always cognizant of what is important to the people who work in our stores and what their needs are," Vargas explains. 

Don't let workplace culture fall off the list of priorities or assume it will just come together. McCord advises twice-yearly half-day executive offsite meetings dedicated to culture. McCord then advises executives to ask themselves,"'Are we the company we want to be? How could we do better? Who is successful these days, who is not?"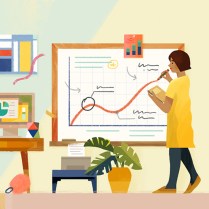 Slack-Powered HR
Learn how Slack-powered HR departments accelerate change, save time, and strengthen relationships across their organizations.
Learn More
4. Honor a companywide tradition
Purina continues a habit started by its founder William H. Danforth in the late 19th century, when he prioritized a culture of opportunity, appreciation and leadership. In the early days of the company, each associate would get a note from the CEO called a Monday Morning Message.
"They were most often motivational, inspirational messages and could touch on everything from current sales projections to those lost in both World Wars," says Degnan. Now, Nestle Purina encourages employees to contribute their own messages to the entire company.
"Our Monday Morning Messages are sourced from all of our associates and are delivered electronically," says Degnan. "They have matured into an amazing way our associates motivate and inspire each other."
5. Intentionally foster teamwide collaboration and communication
Every employee is as responsible for company culture as the leadership. "You should be able to take any part of the culture, write down what it is, who you are, and at any time, stop and name five people who are doing that. If you can't, you need to do something different," says McCord.
Stansell at Glassdoor agrees. "It's a two-way street," Stansell says. "It matters for the senior leadership to establish a strong culture, but then also have it be transparent and trickle down to its employees who need to get behind that as well." 

Evaluate how easily your employees can exchange thoughts and ideas not just with you but with each other. "Employees learn culture by interacting with other employees," notes Susan M. Heathfield at The Balance. "Most behaviors and rewards in organizations involve other employees."
Ultimately, creating an enjoyable workplace culture is a companywide initiative. But it's up to leadership to help it grow in the right direction.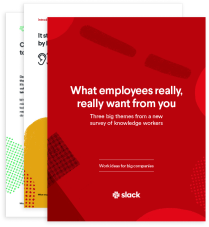 What Employees Want
Communication at work? It's complicated. In this study of knowledge workers, commissioned by Slack, we shed light on how enterprises can help employees collaborate more efficiently.
Learn more