Cultivating community support for your work
A doctor and dispensary owner tries to graft a new business onto an existing neighborhood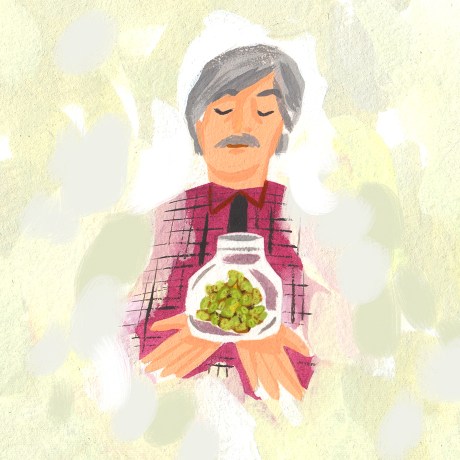 An extended audio version of this story can be heard on Episode 33 of Work in Progress, Slack's podcast about the meaning and identity we find in work.
Dr. Floyd Huen didn't expect a community meeting earlier this year in San Francisco's Sunset District to be contentious. The 70-year-old Asian-American community organizer and physician planned to explain his proposal for a bilingual, community-centric medical marijuana dispensary that would also offer traditional Chinese medicine treatments such as acupuncture. But the crowd was hardly supportive. Someone shouted, "You're supposed to be a role model!" At one point, a chorus of, "Get out! Get out!" filled the room.
In the predominantly Asian-American neighborhood, Huen had expected to take questions, not encounter insults. "In all my years of organizing, I've never been shouted down in a meeting," he says.
"The number one rule of organizing is to listen to needs of the people you're working with," says Huen. "My response was sadness, not anger."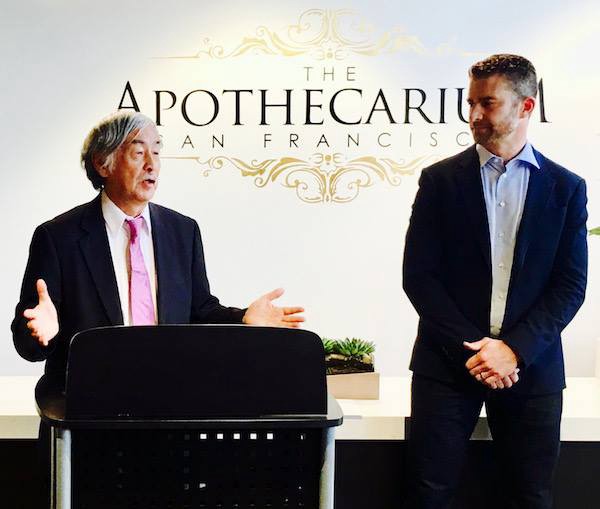 Huen is a lifelong activist, as well as a medical doctor and dispensary owner. Since the 1980s, even before medical marijuana was legalized, he's been recommending his patients use it for pain management and healing. He's studied — and also seen firsthand — the devastating effects of addictive opiates on chronic pain sufferers and believes there's a better alternative.
"I'm not a pot doc," Huen says. "I am a physician that deals with chronic pain. I use all modalities, including acupuncture, holistic medicine, and cannabis." His proposed dispensary would continue that vision in the Sunset, employing the nation's first completely Chinese-English bilingual, bicultural staff.
Huen loves new challenges and bringing together varied viewpoints. You could say it's part of his DNA. His parents sailed from Guangdong, China to California in 1949 when he was just two. Growing up in the Bay Area, Huen spoke Cantonese at home but also fell in love with aspects of American culture like the music of Motown. The family ate traditional Cantonese cuisine and learned English from watching television and at school.
When he entered the University of California, Berkeley in the late 1960s, he gravitated toward fellow students campaigning to establish the nation's first African-American and Asian-American ethnic studies departments. Huen recalls his traditional Chinese mother showing up at one demonstration, walking through clouds of teargas, cigarette in hand, to deliver his lunch. When she cautioned her son against aligning himself with radicals, he confessed: he'd helped organize and lead the rally.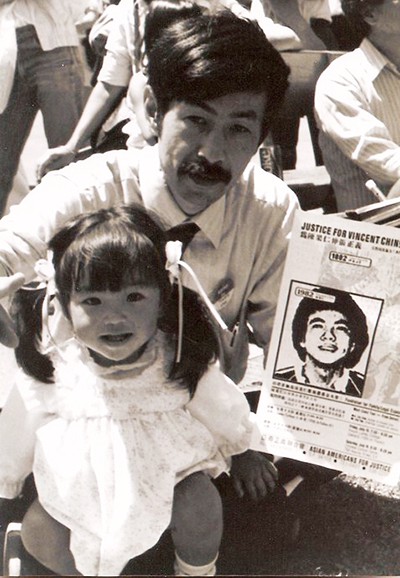 "I'm a combination of China and America," Huen explains. "If I could get people to be more open to new ways of doing things and use both Eastern and Western traditions, that would be my legacy."
Huen began building his legacy when he married his college sweetheart, fellow Asian-American activist Jean Quan. Huen headed to med school, noting, "I only applied to schools that were close enough to Chinatowns where I would be able to eat Chinese food." He became a physician, and then medical director at a hospital. Quan entered public service. In 2011, she was elected as Oakland's first female mayor.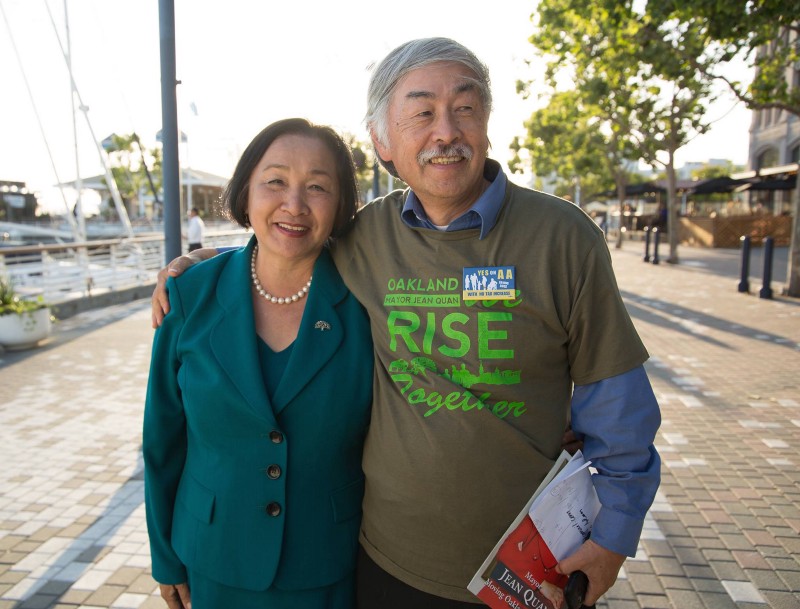 Practicing medicine in San Francisco in the 1980s, Huen's ideas about pharmaceuticals evolved as his patients became some of the first victims of the HIV epidemic. The only available prescription medications depleted his patients' strength and appetites. By contrast, Huen noted that patients who tried natural treatments seemed healthier and happier. "Their whole appetite and lifestyle, and quality of life, was helped by cannabis."
Medical and recreational marijuana were not yet legal. Only after medical cannabis was legalized in 1996 could Huen openly advocate for its benefits. He did have one concern, though. He wanted to understand the origins of the products he prescribed in order to guarantee safety and efficacy. And so, in 2011, Huen co-founded The Apothecarium in San Francisco's Castro District.
Huen didn't expect to run a dispensary — let alone several of them. "Life isn't completely planned. You respond to opportunities," he explains.
"The Chinese word for crisis also has opportunity in it," says Huen. "That's exactly the way I see these things. As long as it's good for patients, that's ultimately what I will do."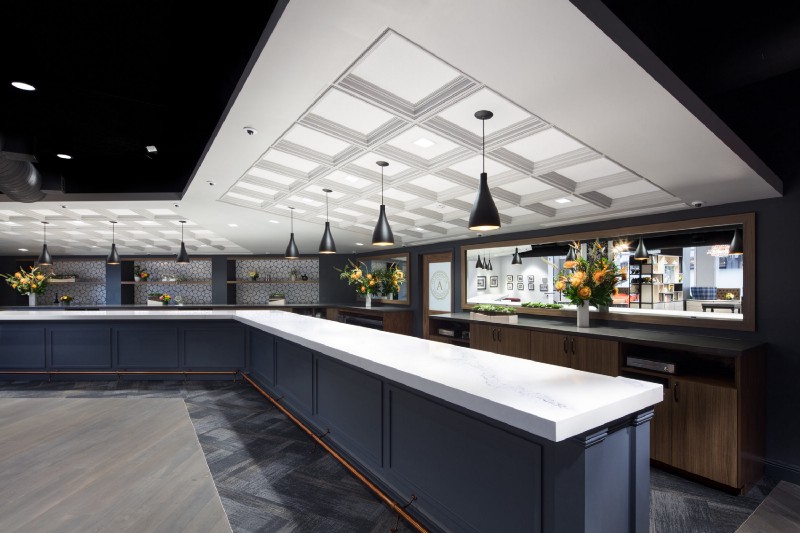 Despite the community meeting fracas, Huen was heartened when last year, the San Francisco Planning Commission approved his application to open the country's first bilingual, bicultural dispensary. He still has to convince skeptics that his pioneering plan won't harm the neighborhood. But he believes his proven leadership in Asian-American activism, along with his medical training, will convince cynics of his intentions to heal, not harm.
While he works to arrange more meetings, Huen stays focused on the people who teach him every day — his patients. "My patients are the foundation of most that I know. My job is to take those lessons and apply them to others. I love to share and learn from people."
---
Update: After this episode was produced, the San Francisco Board of Supervisors voted on October 3 to uphold an appeal blocking the Apothecarium's Sunset location from opening, as the result of ongoing neighborhood protest. When legal recreational cannabis sale begins on January 1, 2018, the board will have to decide how to issue dispensary permits going forward, which may open the doors to the Sunset once again.
Work in Progress story produced by Tara Blackwell.
Acupuncture and Chinese herbs help Brittany Shoot combat her chronic migraine symptoms.