Custom sidebar themes: World Cup
Paint Slack in your favorite team's colors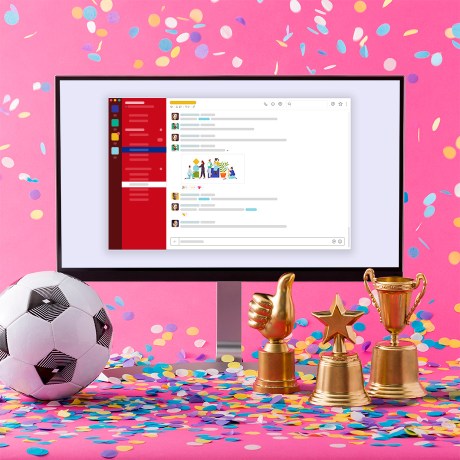 As the 2018 FIFA World Cup quarter-finals kick off, we thought we'd share a little trick to help you keep your spirits lifted: here are the color values for eight custom Slack sidebar themes inspired by the remaining teams in the tournament.
To repaint your Slack workspace in the colors of your favorite team, copy and paste the color values below into your sidebar preferences or paste them into Slack as a new message. That will bring up a "Switch sidebar theme" button that you can press to make the change instantly.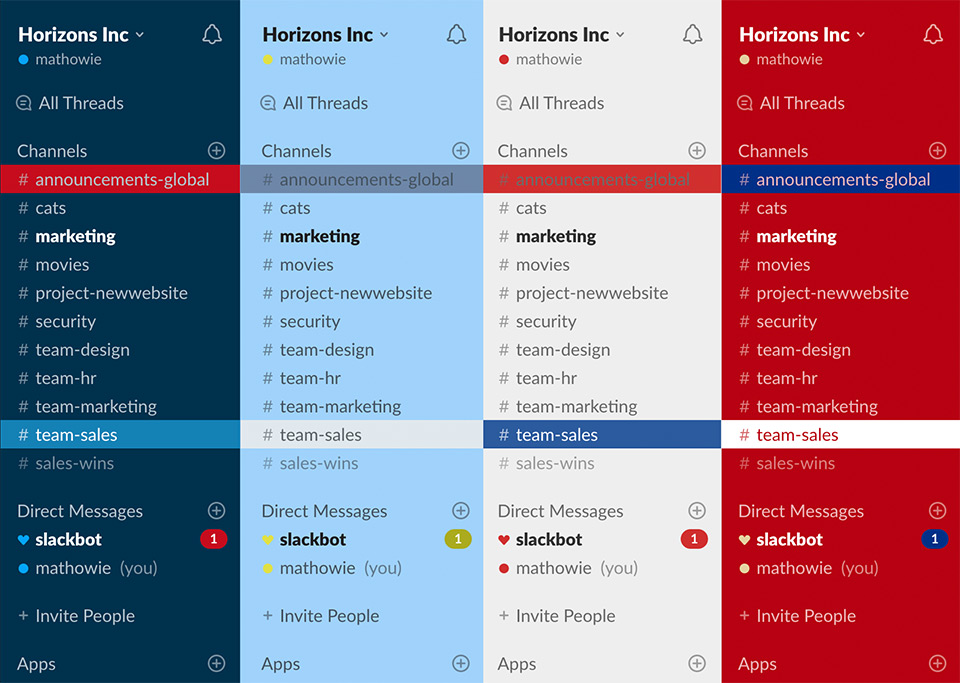 France
This dark blue theme is based on France's home jersey.
#00304d, #00304d, #1081b5, #ffffff, #c70a1d, #ffffff, #00a6fb, #c70a1d
Uruguay
Light blue with white and yellow accents is patterned after Uruguay's home colors.
#a0d3fa, #a03d3fa, #e1e8ed, #5d6469, #6d87a8, #1f1e1f, #e0e046, #abab1d
Russia
Russia's away jersey is white and gray with red and blue accents, and this theme was designed to match.
#eeeeee, #eeeeee, #2b5b9e, #ffffff, #d12e2e,#333232, #d12e2e, #d12e2e
Croatia
This theme is based on Croatia's home jersey, which shares the red and white checkerboard of their country flag.
#b80012, #b80012, #ffffff, #b80012, #002f87, #ffffff, #e5d3a0, #002f87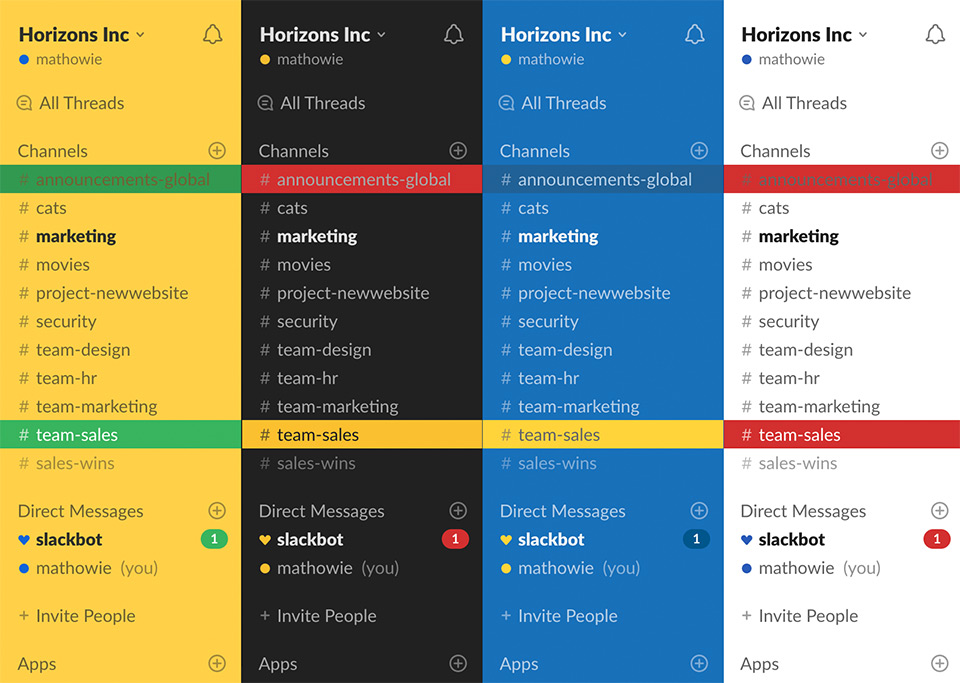 Brazil
Brazil's familiar yellow and green gets hints of blue, much like their home uniforms through the ages.
#ffd147, #ffd147, #38b55e, #ffffff, #319950, #30322a, #0f65d6, #38b55e
Belgium
Belgium's color scheme is inspired by their away team jersey, with muted shades of yellow, red, and black.
#212121, #212121, #fbc02c, #212121, #d32f2f, #dddddd, #fbc02d, #d32f2f
Sweden
Sweden's unmistakable color combo for this theme is based on their away jersey.
#1670ba, #1670ba, #ffd43b, #666666, #206196, #f4f4f4, #ffd43b, #00568c
England
England's home jersey is the inspiration for this mostly white and red theme with a touch of blue.
#ffffff, #ffffff, #d32f2f, #ffffff, #d32f2f,#212121, #285bb8, #d32f2f
---
Slack's sidebar preferences let you pick from eight default themes or set a completely unique theme for yourself. With a bit of tinkering, you can create themes to match your company's logo or pick a pleasing design from sites offering up a plethora of options.
Matt Haughey really wanted to pattern a Slack theme after Nigeria's home jersey most of all.