Designing the Hyperloop with Slack
How 140 strangers came together to imagine the transportation system of the future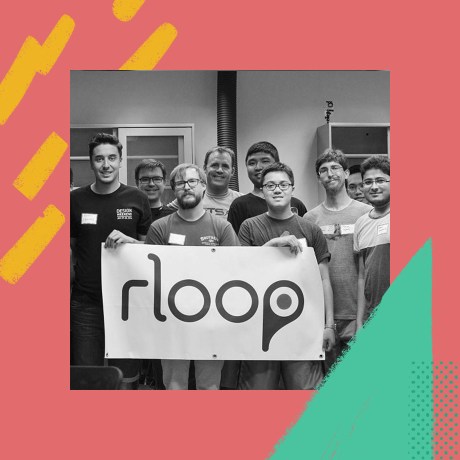 "Every engineer dreams of being the next Wright brother," says Tom Lambot, lead engineer at rLoop — an international team of aerospace enthusiasts and engineers recently named finalists in Elon Musk's SpaceX Hyperloop pod competition. "Who wouldn't jump at the opportunity to change the future of transportation?"
To answer that question, one needn't look much further than the 70,000-member SpaceX subreddit thread where ideas like the hyperloop — Musk's theory for a type of rapid transportation where civilians travel in pods through projectile tubes — often dominate discussion threads. In 2014, conversations kicked up when SpaceX announced a competition where teams could enter to design, build and test the first real hyperloop pod prototypes. An opportunity that was, to Lambot's point, the stuff of engineers' dreams.
It didn't take long before over 140 subreddit members agreed to form a team, after which they migrated to their own subreddit thread to begin planning (hence the name rLoop — a riff on the "/r" subdomain that characterizes subreddit threads). The first phase of the competition was a design proposal. But how would these strangers even begin to put such a complex document together? The rLoop team kicked off the way most group projects would: with a meeting.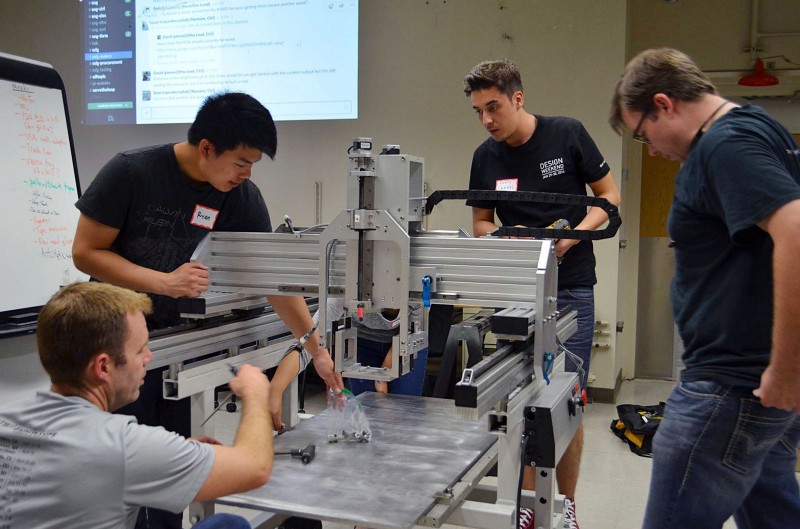 An open office anywhere
"The beginning, our first call, was really a mess," says Lambot, "We had fifty people from a whole bunch of countries with all kinds of accents trying to talk at the same time about different subjects."
"We decided that Slack would be our office on the internet where all the operations would happen, " says Lambot.
Unable to make progress over conference call, the project leads went back to basics and created an org chart and a list of the areas of expertise and sub-teams needed to design and build their prototype.
"We decided that Slack would be our office on the internet where all the operations would happen," says Lambot.
With the team picture coming together, Tom and his fellow lead project managers experimented with Slack, organizing channels by each sub-team (#aerospace, #electric, #manufacturing), then inviting team members to join the channels relevant to them.
Designing, debating and deciding as a team
Putting together a design proposal is a complicated process for even the smallest teams, imagine trying to compile one with 139 other people who expect equal say. The first major point of friction came when the team had to decide between two design approaches.
"I think very early, the philosophy we took was that everybody would have the opportunity to be heard, but that the team would then rally behind the best solution," says Brent Lessard, a project manager and one of the founders of rLoop based in Toronto. "A lot of the team wanted to stick with the purity of Elon's initial [Alpha Papers] proposal and then there were others looking at the numbers saying it's not going to work. So we put the ideas to a vote on Slack."
The rLoop team built a bot called "Jarvis" that would allow team members on Slack to submit their vote via a slash command (for example, typing /1 to vote for air bearings or /2 for an alternate solution), then Jarvis would automatically tally the votes.
Lambot recalls Slack being especially useful as the deadline for the design proposal approached. With so many people contributing to a single document, communications around what information to include in the report soon grew unwieldy.
"I locked it down to view-only and started to move conversations from comments in the document to group direct messages and channels in Slack," explained Lambot. "That way I had a direct line to the people I needed to get answers from while maintaining order in the document."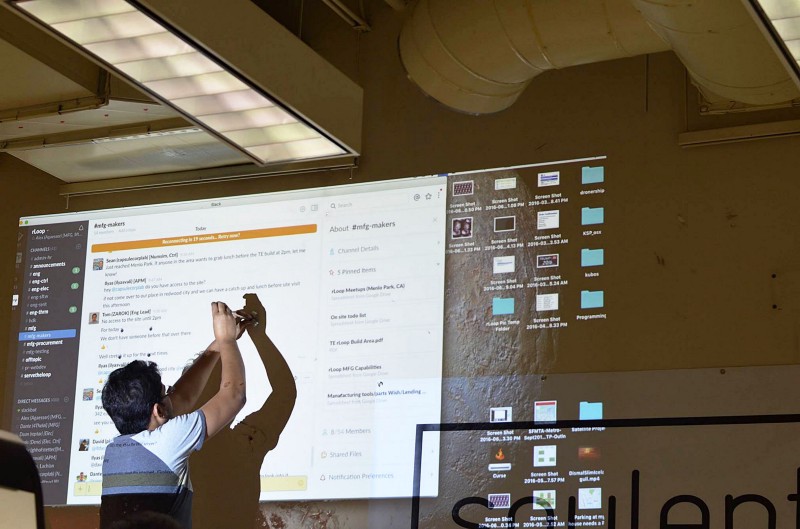 Keeping in the loop
With competition deadlines constantly looming, and new information surfacing all the time, staying up to speed becomes a skill in its own right. Brent, Tom and the rest of the engineers at rLoop have found a few more creative ways to turn Slack into a hyper-efficient virtual lab:
New team members are given a strong start by being added to the #intro channel where a project leader welcomes them and refers them to the Slack channels relevant to their interests and expertise.
To cut down on time spent searching for information, rLoop engineers configured Slackbot and slash commands to act as a shortcut for surfacing important project documents. Now when someone types /system design documentation, for example, Slackbot will return a message containing a link to that document.
Sponsors and board members are invited into the rLoop Slack team so they can get frequent updates on project progress and get a realistic view of how their investments are being used.
To accommodate the schedules of a global team, rLoop hold most of their meetings in Slack or, at the very least, fastidiously summarize meeting outcomes in a Slack channel to document decisions and keep conversations open and accessible to all team members for their input.
Six months after rLoop first formed, a group of the project's leaders found themselves in Texas to officially present the team's design proposal.
"We had never met in person at that point, never been in the same room or even looked at the same white board," says Ilyas Vali, an assistant project manager based in the UK. "All that work happened on Slack. But when we did meet for the first time, everything seemed so natural. We'd already spent so much time on Slack talking, sharing and working with each other."
rLoop officially passed the design phase of the competition in 2015, beating out hundreds of teams and moving on to the build phase. Once their pod prototype is constructed, they'll head down to SpaceX headquarters in Hawthorne, California to test their creation on a hyperloop track. While the majority of the team's work still happens in Slack, several members have congregated at a facility in Menlo Park, California to work on the pod's construction.
"The best thing about the rLoop team is having a hundred eyes looking at the same problem and working on it together," says Lambot, waxing philosophical on the value of open source principles. "Someone might spot something wrong over here, or someone might actually have the solution to your problem, and having a single place where all these people can voice their opinions — despite whether they're naturally shy or have a strong personality in person — is really in the spirit of what we're trying to do. Slack has given us a format that allows us to work the way we want to work."
---
Lima Al-Azzeh hopes the hyperloop will come to fruition in her lifetime. But no pressure.