Dolphins, purple thumbs, and world-class service
How Parlevel Systems and their customers use Slack to work as a team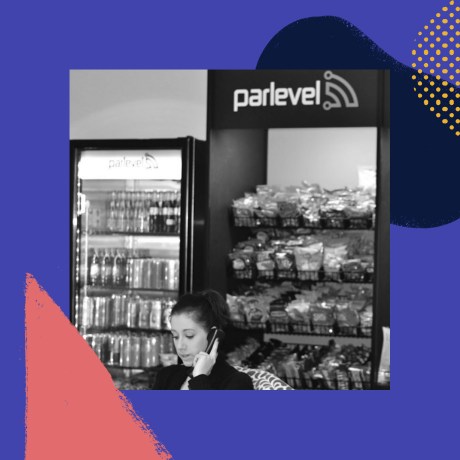 Day in, day out, the team at Parlevel Systems — comprised of developers, customer success managers, and "support heroes" — work with over 350 vending companies, operating over 30,000 point-of-sale systems in 14 countries. Beyond assisting with initial vending software and hardware installation, the Parlevel team actively works with their customers to track and report real-time data around vending machine operability and product inventory.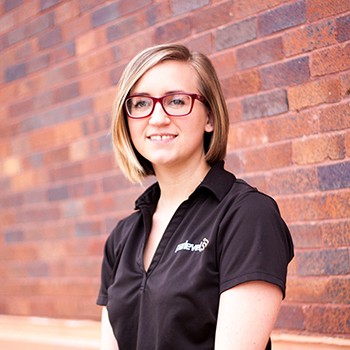 "Ideally there is no project end date," says Ash Reno, Software Department Manager and Developer. "We want to become partners with our customers, dedicated to growing their business continually."
Before they used Slack, the Parlevel team split their time and resources between disjointed phone calls and emails with customers, making their interactions transactional at best. That wasn't the speed or quality of service they were looking to provide.
Since Parlevians (or Parlevelians, depending on which team member you ask) started working with their customers in Slack a few years ago, they're now not only able to increase their speed of service — continually meeting their goal of responding to customer support inquiries in under 10 minutes — but they're able to develop deeper bonds and greater rapport with each of their 350 customers, at scale.
Onboarding customers, vendors, and partners into a shared digital workspace
CIO Rafa Barroso wanted to be conscientious about introducing a new process and platform to customers.
"We let our customers know that they can share whatever they want with our team by posting it on Slack: Pictures, documents, links, questions," says Barroso. "We reinforce the idea that using Slack will be more beneficial for them than email, texts, or phone calls."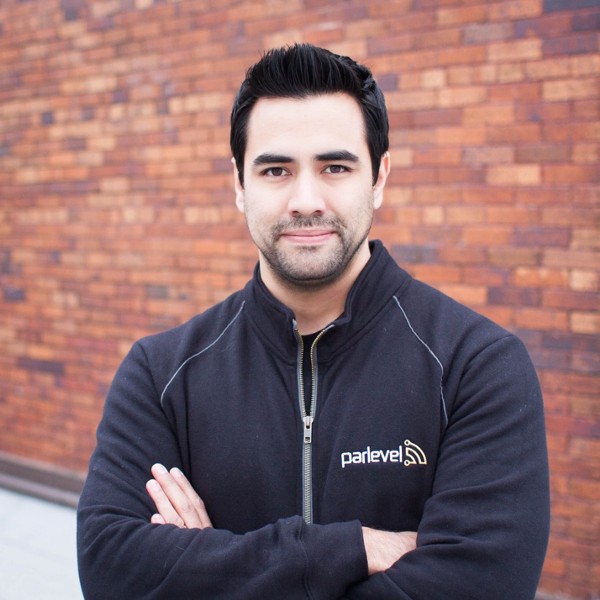 The team will then spin up two Slack channels per customer: an internal channel for Parlevel team members to discuss and workshop customer matters (which they label #int-customername), and a customer-facing channel (labeled #cst-customername) that includes the main stakeholders from the customer side as single-channel guests, to protect their privacy.
As soon as customers join their designated channel, they instantly get to know the entire team as things kick off with a digital "welcome party".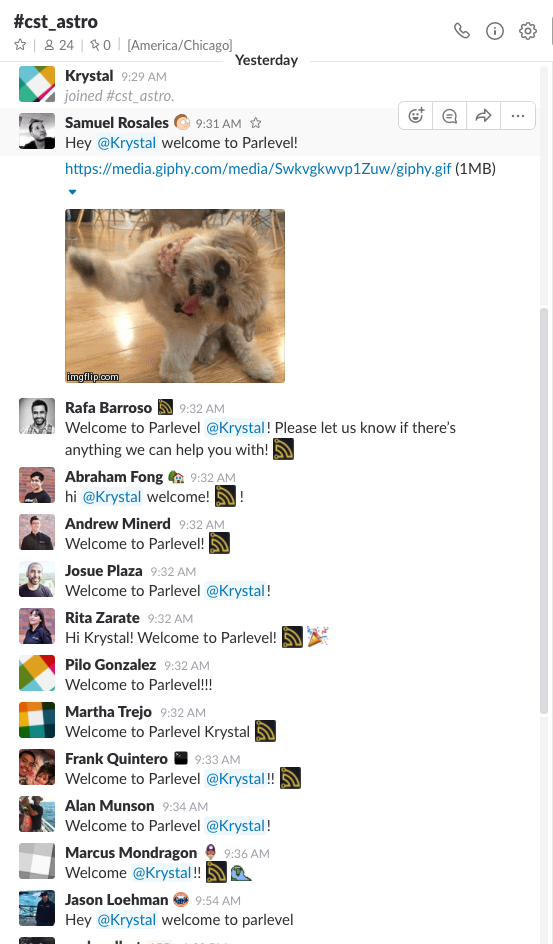 As an added bit of transparency, Parlevelbot is also added to each customer channel, which is a custom integration that developers on the Parlevel team built so that customers can check whether their vending machines are working anytime they need. If they have any questions or concerns, they can just ask someone in the channel.

Warm welcomes, real-time troubleshooting, and full-service support
Barroso says the "welcome party" isn't just a friendly gesture—it helps customers put faces to names and get familiar with the team at Parlevel who'll be supporting them. "It shows [our customers] that we're here and we're listening," says Barroso.
And since Parlevel customers are often out in the field, sometimes the only way they can ask a quick question is to get on their phone. Showing customers how responsive the team is in Slack goes a long way in earning their trust.
For the Parlevel team, working with customers in Slack channels means they can field questions from multiple customers simultaneously, while still reaching their target response times.
And with all of this work happening in channels — in front of, and with, customers — there can be no questions of the team's commitment.
"Slack makes us feel more like one big team, rather than provider/client," says Reno.
Transparency = trust
Transparency and trust don't just come from having visibility into a team's process, it applies to getting to know your teammates better as people, too.
Finding out about people's quirks — like the fact that Parlevel team members react to messages in Slack with a dolphin emoji to indicate they like something, or that Ash Reno responds with a purple thumbs up emoji, because that is her favorite color — helps people build the kind of bonds that can have tangible effects on business goals.
Connecting with customers through Shared Channels
After experiencing how Slack channels organize conversations and make communication more open and transparent, Barroso noticed more and more Parlevel customers using Slack.
So to make the process of working with customers in Slack even more seamless (for both sides), the Parlevel team have been trying out a brand new feature called Shared Channels*.
As the name implies, Shared Channels allow two separate organizations to connect from their primary Slack workspace, saving team members from having to log into multiple Slack workspaces or switching between email and Slack.
"Obviously the greatest benefit of having a strong relationship with our customers is that they are fully engaged with our product, our service, and our people," says Barroso. "Slack helps us accomplish so much at the same time, without sacrificing the quality of the support we give, which brings in more business for us as our customers keep growing and recommending our product and service to others."
* Shared channels (beta) are currently only available for paid teams on Standard and Plus plans; Enterprise Grid support will be coming soon. Check out our Help Center to learn more about shared channels and beta functionality. If you're interested in building apps for shared channels, visit our developer blog.
Lima Al-Azzeh conducted this entire interview in a Shared Channel.