Dreaming up the perfect workspace
Part three: Two creatives, a café, and a chimera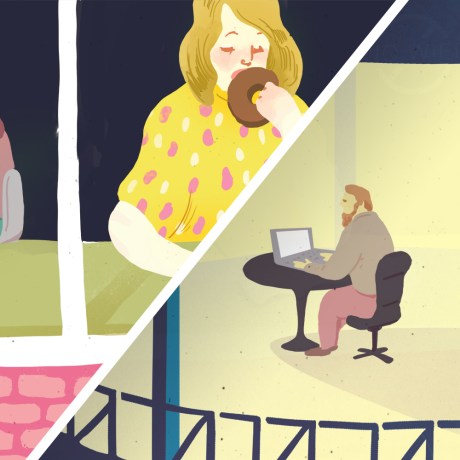 This time around, two very different creatives — letterer, illustrator and type designer Jessica Hische and author and essayist Chuck Klosterman — took us up on our challenge of describing their most inspiring work environment in just a few sentences. Their responses whisked us off to both familiar and far-flung places, depicted here by Christina Ung.
Jessica Hische, letterer, illustrator, and type designer: "Get unplugged"
While sketching: Ideally I'm in a coffee shop (with no WiFi) listening to strangers' conversations and the barista's killer music playlist. Bonus if it's a seat near a window with a good street view. Double bonus if I am also eating a donut.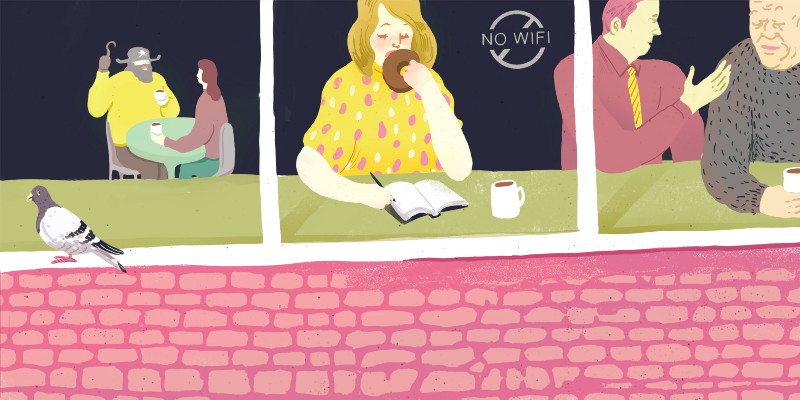 Chuck Klosterman, author and essayist: "Plug into an alternate reality"
I prefer to work at the top of a lighthouse, overlooking a raging North Atlantic sea. The lighthouse would be built upon a beach strewn with fossilized dinosaur bones and burning Marshall amplifiers. The entrance to the lighthouse would be guarded by a tiger and bear, working in orchestra. My desk would be a kitchen table with a Formica table top. The WiFi would be OK.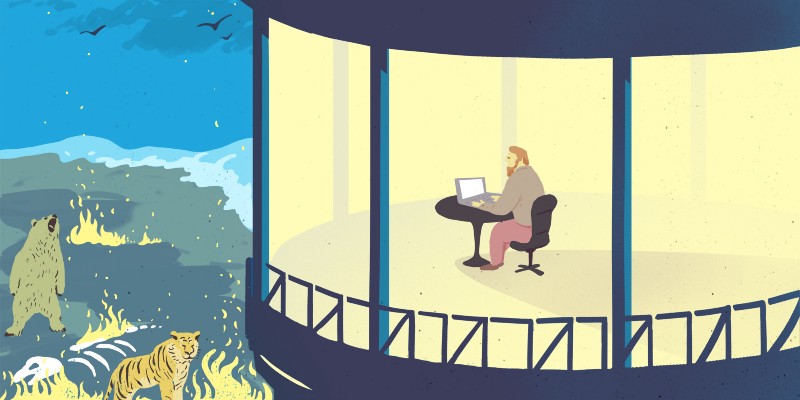 What would your ideal workspace be like? Share your thoughts with us on Twitter at @slackstories.