Extra, Extra: News Revenue Hub turns Slack into a center for fundraising operations
A new service partners with nonprofit media organizations to support quality journalism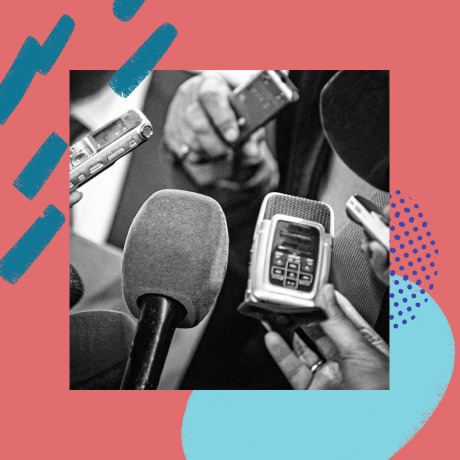 Nonprofit media organizations face a constant challenge: They provide high quality journalism for free, but in order to keep doing that, they need to find a steady source of funding. Enter the News Revenue Hub — an initiative launched in late 2016, with a mission to help other nonprofit news organizations learn how to build and run sustainable membership programs, crowdfunding campaigns, and other strategies for keeping readers engaged.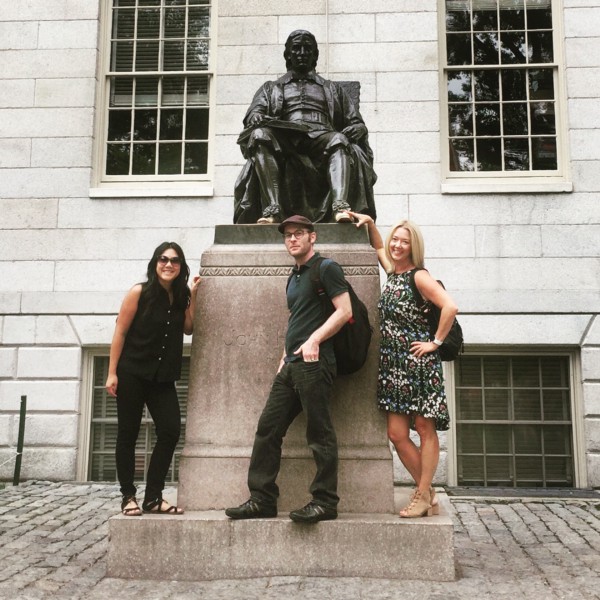 In only ten months, the pilot program supported several award-winning publications — from the locally focused like the Honolulu Civil Beat to the nationally focused like PolitiFact — in collectively raising over 1.5 million dollars in revenue. Inspired by their early success, the three founders behind the project — CEO Mary Walter-Brown, CTO Tristan Loper, and COO Christina Shih — spun the initiative out into its own independent organization.
Today, the News Revenue Hub, whose staff is scattered between San Diego and Florida, work with 97 people from 15 publications across the U.S. on all aspects of fundraising, whether that's advising on campaign content and creative, to implementing the back-end technology needed to run fundraising and membership programs year round.
"This isn't easy work, and it's also new territory for a lot of these organizations," says Christina Shih. "They have to meet their budget. There's a lot on the line."
Getting these programs up and running is no small feat, so the News Revenue Hub uses Slack with clients and external contractors for everything from in-depth discussions around fundraising strategies to monitoring incoming donations from readers in real time, so they can adjust campaign tactics on the fly.
"One of our contractors described Slack as the 'fairy dust'," Shih says. "It made this project a transformative experience for everyone involved. "
Tracking conversations, reader donations, and fundraising operations
In the New Revenue Hub's Slack workspace, each client gets their own private channel which they share with Hub staff and relevant external contractors. The channel is a dedicated space for both parties to discuss plans, exchange files, and update one another on campaign progress.
A core part of the service the Hub provides to clients is automating their fundraising outreach, so that clients can focus on their journalistic endeavours. Shih notes that this typically means connecting the client's reader database to an email marketing program, which is then connected to a donation processor (Stripe, in this case).
There's no time to waste when it comes to running a fundraising campaign, which is why the Hub team connected the Stripe app to their Slack workspace so that data about new donations instantly pop up in the client's private channel.
"We'll send out a pitch for donations to readers, and we track the funds directly in Slack so we can see them come in as they happen," Shih says. "If we feel like it's going slowly, then we know right away there's an opportunity to adjust our tactics."

Shih also shares how a handful of other Slack features have become a necessary part of the team's overall workflow.
"With other programs, we couldn't organize our conversations, archive them, or find files very easily," Shih says. "Those features, as well as being able to search for things and set reminders, makes a huge difference to how well we're able to operate at the News Revenue Hub."
Open dialogue creates community with clients
Outside of their private channels, clients are encouraged to join a few public channels that are accessible by everyone — like #mediabuzz, #humblebrags, #introductions, and #general — so they can mingle with other clients and staff members and exchange information about new tools, methods, and approaches in their industry.
"When we bring a client into Slack, we make it clear that being a member of the News Revenue Hub is a collaborative effort among multiple news organizations," Shih says. "We set the expectation that sharing our successes with each other makes us stronger together."
Shih observes that unlike with email, where conversations can be formal and stilted, channels create an open environment that allow people to talk more freely and work more closely together.
"Working together in Slack gives everyone, especially our clients, the sense that we're here to help each other and work with each other through challenges," Shih says. "I can't really think of any other tool that lets you do that."
Lima Al-Azzeh says please consider making a contribution to newsy folks doing good work.