Famous in the Philippines
An artist struggles to translate success in one culture to mainstream notice in another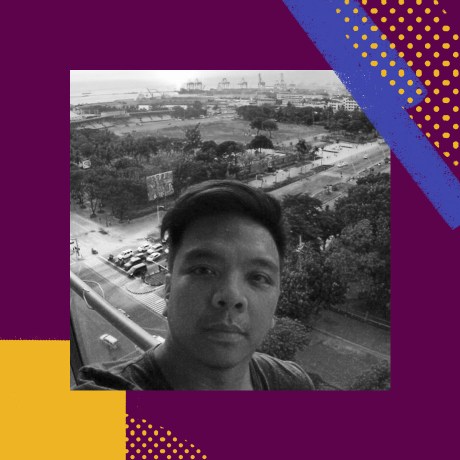 An extended audio version of this story can be heard on Episode 17 of Work in Progress, Slack's podcast about the meaning and identity we find in work.
Romeo Candido got his first big break playing a "singing, dancing Vietnamese person" in the original cast of hit Broadway musical Miss Saigon, even though he's actually Filipino. "It was like winning the American Idol for Asian singers," he says. "The show was like a beacon of possibility for Asian performers."
The show was heralded a success across Western media, but the Filipino-Canadian artist couldn't revel in his minor celebrity for long. Candido recalls the guilt and confusion he felt every night as he crossed a picket line of protesters gathered outside the theatre, objecting to the show's representation of Asian culture.
"I'd walk through the crowd with my head down thinking, 'But this show is giving me a job," he says. "I get to sing and dance and do it as my job! I've seen both sides of the representation argument."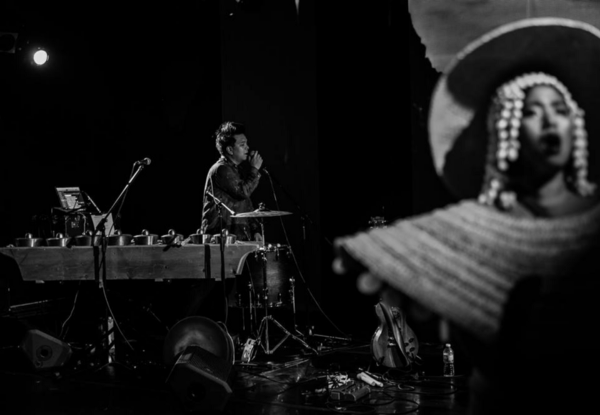 Hoping to make the most of that opportunity, Candido set his sights on building his music career. His first venture was assembling an R&B group called Kuya ("older brother" in Tagalog), comprised of his former castmates — who share his Pinoy heritage. Their vocal prowess attracted a lot of attention and before long Candido found himself traveling to New York to record demos with some of the industry's most high-powered producers.
But after several years of trying, Candido and the group couldn't catch a break. He had to face the fact that, at the time, "nobody was able to market Filipinos in the urban landscape".
"I think in my 20s I had a lot more fire for representation," he says. "I drew from that energy of needing to be seen. I used it as a fuel to even try to do artistic things."
Flummoxed by his lack of progress in the music industry and unwilling to give up his artistic aspirations, Candido switched media and focused on film. Even with a top agent by his side, he struggled to get more than one audition a year.
"That's when I realized if I'm not writing things, if I'm not creating things, there's just not going to be any work," says Candido. So he started applying for funding from government and arts grants to produce his creations.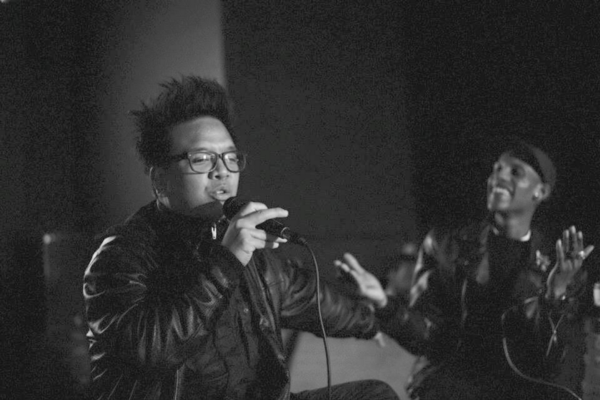 Artists define themselves as much by technique and aesthetic as by subject matter. Candido didn't want to be typecast by his culture, he didn't want to do strictly "Filipino things," but he often found it was the only way to secure funding. Especially since he was the only Filipino applying to make Filipino content at the time.
"I would have rather done something like Boys in the Hood or Reservoir Dogs," he confesses. "But it's the Filipino stuff that got me my funding, and it was the only way I could really practice and explore my craft."
Candido produced everything from music videos to short films, one of which caught the eye of an ad agency in the Philippines.
"Somehow I became known as this North American Filipino director. I was hot in the Philippines!" he laughs. "I went there and did something like 30 TV commercials in a row, and it was my first time ever directing."
Despite his now significant portfolio, upon his return to Canada, once again Candido would be faced with the reality that success in one culture doesn't necessarily translate to success in another.
"When I went home, I had, what I thought was, an amazing director's reel," he says. "Elephants stuck in traffic jams, superstar rock bands in the wild. But my commercials weren't in English. They didn't have two people behind a counter saying some kind of deadpan joke. My demo reel was just too bright and too colorful. It was just too … Asian."
Eventually, Candido found a home for his talents as an in-house producer for some of Canada's most popular media and broadcasting companies. He's even returned to his musical roots, performing in a modern Filipino tribal music group called DATU.
By any standards, in any culture, Candido's career as an artist would be considered a success, but he's still not always convinced of that himself.
"Part of me feels apologetic about my position now," he says. "Like I got here by using the Filipino thing. Like somehow I snuck in."
Work in Progress story produced by Mio Adilman.
---