February: the shortest but never unnoticed
The year is off and running and so are we. Let's check in on everything that happened in the last month at Slack.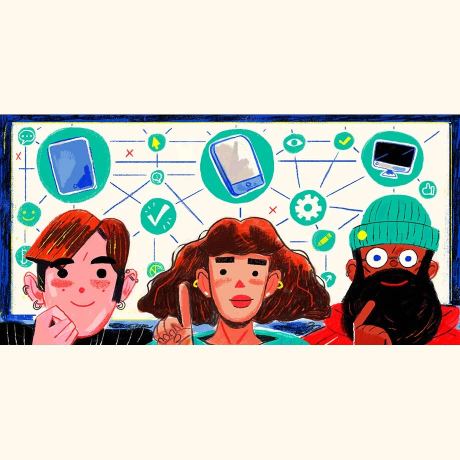 Product updates
We updated to the latest emoji sets, so now you can add all the :merman: and :curling_stone: emoji you like to conversations and reactions and they'll appear reliably across your devices.
Also, to help you focus and decrease clutter in your channel sidebar, Slackbot will periodically suggest channels you may want to archive due to prolonged inactivity. They're just suggestions, so feel free to take 'em or leave 'em!
For paid teams, we've tweaked and polished the options around retention settings, so if the feature is important to your team, take a look.
We published a guide to apps that can help your team collaborate and brainstorm new ideas and another on keeping employees happy and engaged. Intercom launched a refresh of their popular app for Slack — which is definitely worth checking out if you connect with customers on your own website.
We also marked the first year of Enterprise Grid, the version of Slack designed for large companies.
Tools and resources
Our series of seminars on how to use Slack, how to administer a Slack team, and how to build your first apps are still going strong. Follow Slack's Twitter account to hear of upcoming events, or browse our past event replays if you missed out.
We launched a number of new resources for people who work in specific fields. The first is an ebook on modern tools for marketers. It's a review of dozens of software services that all use machine learning and artificial intelligence to help simplify many common tasks. We also released three handbooks on how to adopt Slack for software development teams, marketing teams, and sales teams.
Slack stories
Last year, a group of astronomers made a cosmic discovery right in Slack. Read about how the researchers, who hailed from multiple universities around the world, were able to share evidence of a gravitational event that led to a major find in the field of astronomy.
We profiled Minda Harts, founder of The Memo, a career development bootcamp to help women of color navigate the corporate world after college as they set off into new careers. We also caught up with Suzie Brown, a transplant cardiologist who learned how to be a better doctor after launching a parallel career as a singer-songwriter.
---
Slack is where work happens. Learn more at slack.com.