Focus on the important things with Highlights in Slack
Spend less time reading and get all caught up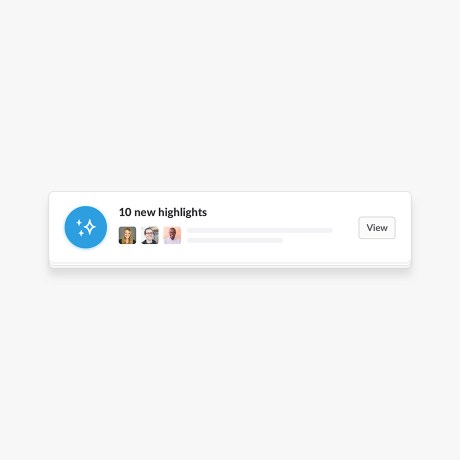 Imagine returning to work after a long vacation — or even a string of back-to-back meetings — and having important information summarized for you. Think how fast you'd be able to catch up on what you've missed and get the context to pick up where you left off. Now with Highlights in Slack, you can do just that.
Befitting of the name, Highlights call attention to your most important messages in Slack. They are Slack's best prediction of the information that matters to you, and are based on your interactions with people, channels, files, and apps. Highlighted messages will appear both directly within the channels you work in and collated at the top of All Unreads. Now, on to how they work.
A summary of what's important across all of your channels
At the top of your All Unreads, you'll see up to 10 Highlights of the most important messages you've missed throughout your channels. Next to each Highlight, Slack will tell you why the message was marked relevant for you — maybe close coworkers kicked off an important thread, or perhaps a colleague shared a click-worthy link. From there, you can quickly skim through each Highlight, or jump to the message in channel to reply, react, or read for more context.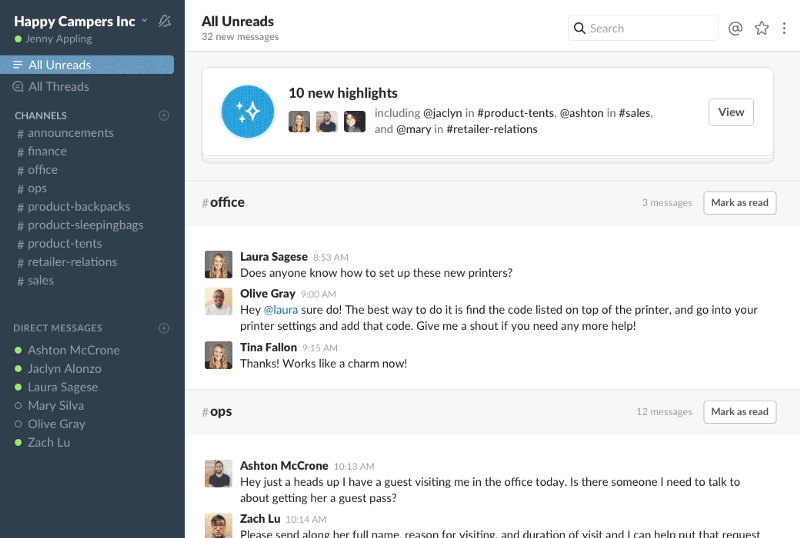 Callouts for key messages within a channel
You can also find highlights of the most important messages while working within your channels. They're helpful checkpoints as you scroll back through messages you've missed, so you can quickly gather what's important without having to read every message. And given that each Highlight is tailored to you, what you see highlighted may be different than what a teammate sees in the same channel.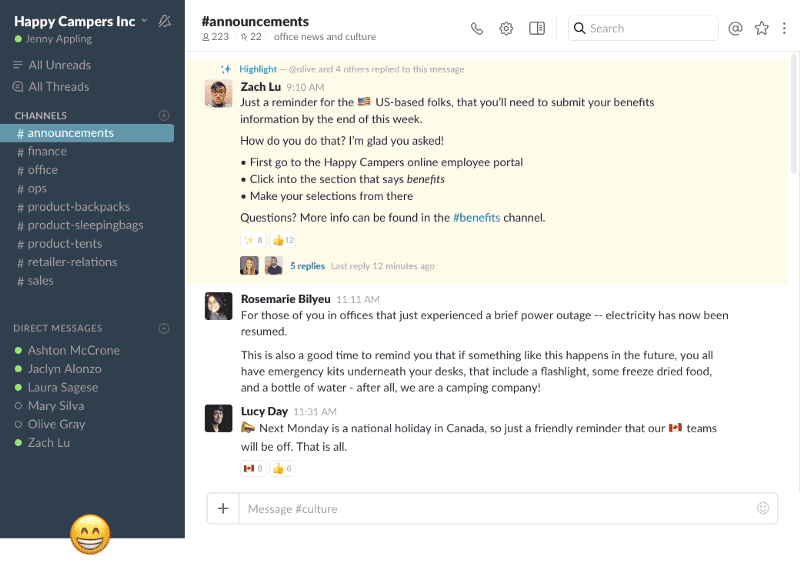 Best of all, Highlights become more personalized over time. The teammates you work with and the channels you frequent teach Slack the ins and outs of what matters to you. And if a Highlight was particularly useful — or perhaps missed the mark — you can provide direct feedback via the thumbs up and down icons on each Highlight.
Interested in the machine learning algorithms that power Highlights? Head over to our Engineering blog.
---
Highlights will be rolling out on desktop over the coming days to teams on Slack's paid plans. To use it, make sure you have All Unreads enabled. Have questions or suggestions? You can learn more in our Help Center, or drop us a line at feedback@slack.com — we'd love to hear from you.