For love of country
In a Sex and the City world, two sisters start a dating site for countryside singles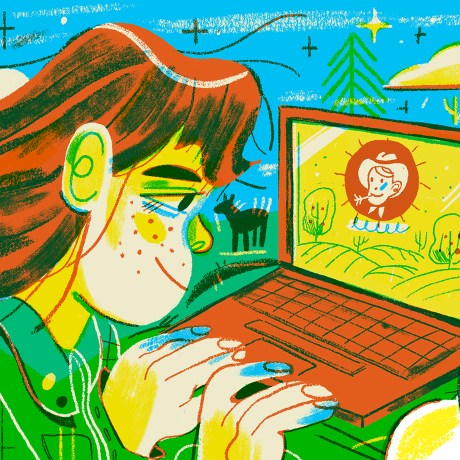 An extended audio version of this story can be heard on Episode 16 of Work in Progress, Slack's podcast about the meaning and identity we find in work.
British sisters Lucy Reeves and Emma Royall spent a lot of their young adulthood putting distance between themselves and the countryside where they grew up, first to different boarding schools and then to university; after school, each spent several years living abroad, Royall getting into scuba-diving off tropical islands and Reeves exploring the local nightlife of cities far from home.
Eventually, however, the glamour of the international cosmopolitan life dimmed. Sometime during their mid-20s, responsibility — and their pastoral roots — began calling them back.
"In Spain and Argentina, I worked in bars and went to bed at six or seven in the morning," says Reeves. "I lived quite a wild life, partying almost every single night, and it was starting to wear thin…Some of my friends had gone straight into good jobs after university and were getting promoted. I felt like I needed to start thinking about settling down [career-wise]."
So Reeves returned to the UK, to London, where she could put her Spanish to work, get a master's degree, and become a translator. Her elder sister, meanwhile, had followed her own sense of duty back to the countryside, where she was helping their father with the family business.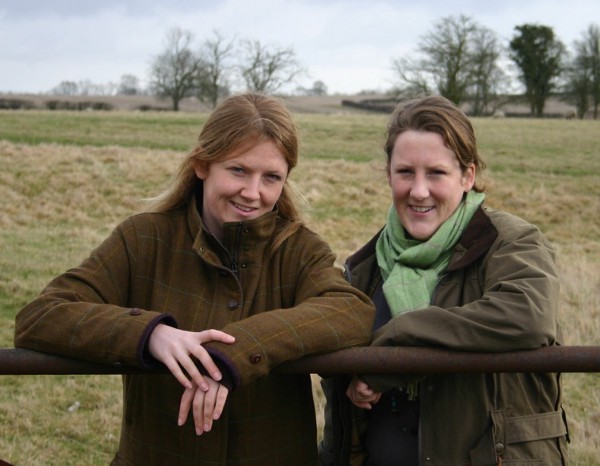 Then, one spring day in 2006, the pair met for lunch and drinks in the city. Both were single at the time; Royall's farm life provided limited socialization, and Reeves spent her waking hours either writing her thesis or working a part-time job.
"We started talking about dating, and I asked if she'd been seeing anybody recently," recalls Reeves. "She said, 'No, there's not much choice out here in the countryside.' I said, 'What about Internet dating? My mates are doing it.' She said, 'I'll have a look, but everybody's so townie.'"
At the time, the problem Royall articulated was widespread. Intentionally or not, most online dating websites favored cities; most users lived in metropolitan areas where "dating culture" was rife and singles who could relate to, let alone prefer, rural life were scarce.
That meal became a gold mine. There was a need for a site aimed at "country-minded" young people looking for partners who also understood the unique contours of farming or other outdoor professions. And the sisters happened to be intimately familiar with that "countryside" mindset and what it would take to appease it as a customer base.
"People say they're looking for someone who understands what farming is like — the reality of it, not the rose-tinted [idea]," says Reeves. "Not someone who will nag them about going away in the summer when clearly they can't — if you've got livestock, the animals have to come first."
Thanks to their time spent abroad and as "townies" themselves, Reeves and Royall knew what kind of resources they'd need. In 2007, after a few months of market research — including an extended RV tour of the rest of the English countryside — they launched Muddy Matches, the UK's first dating site for the "country-minded." Its users run the gamut of outdoorsy types, from farmers and agronomists to "eco-warriors" and townies with countryside aspirations. Like its metropolitan counterparts, the sisters' site publishes expert dating advice articles and hosts countryside singles meetups, but include personalized touches like direct contact with users — who still often email or even call the sisters directly seeking tips — and manual profile-vetting.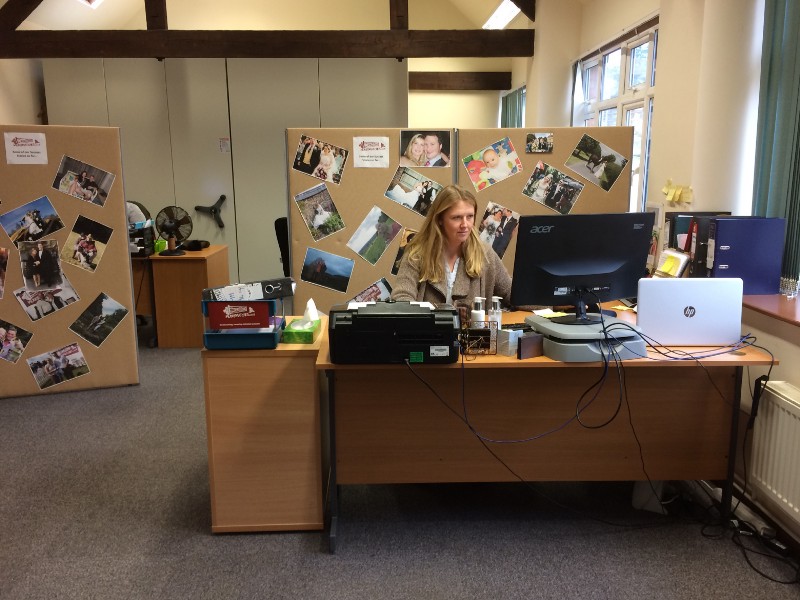 "There's no point in having a niche dating site unless [users] are genuinely interested in the countryside, and there's only so much a computer can do," Reeves explains. "We have software that checks for scammers first, but then there's always a human eye or two to cast over every single profile."
In the decade since Muddy Matches launched, its staff has grown large enough that the pair put less time into its day-to-day operations. Reeves, now able to work remotely, finally returned to the countryside, where she still lives with her partner Steve. Ironically, the pair met not on Muddy Matches, but by accident, on another site she was registered with to keep track of competition. Royall also met her husband online, and both sisters, Reeves says, have finally gotten down to doing what they intended when they returned to home: starting families.
Work in Progress story produced by Lily Ames.
---