From Gaza to Silicon Valley with love
A Palestinian entrepreneur's road to freedom is paved with hard choices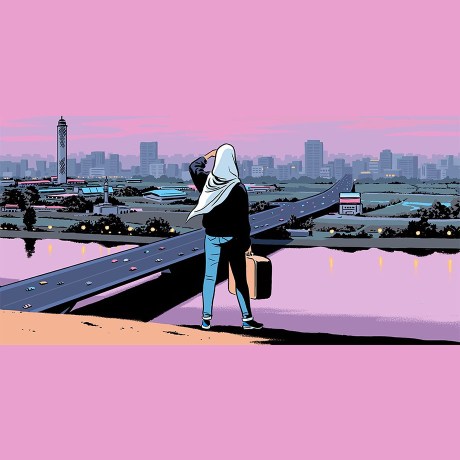 An extended audio version of this story can be heard on Episode 15 of Work in Progress, Slack's podcast about the meaning and identity we find in work.
Entrepreneurship is a tough gig. It can be volatile and unpredictable, and even in America where resources abound in tech-centric cities, around 75% of startups fail.
Now imagine trying to build your own company in Rafah City, Gaza, where the typical risks of entrepreneurship can have much higher stakes. Nobody knows this more than Lina (her name has been changed to protect her identity), a 26-year-old software developer who launched her first startup back in college.
"I got very high grades in high school," says Lina. "My family expected me to go to medical school but I was a maker. I wanted to build things by hand. I wanted to prove everyone wrong and show them I could do great things as an engineer."
All Lina ever wanted was to run her own business, which is difficult to accomplish in Gaza. Basic resources, including things like electricity, are incredibly limited.
"There's no infrastructure whatsoever," says Lina. "Without a simple right of free movement, you just can't do anything."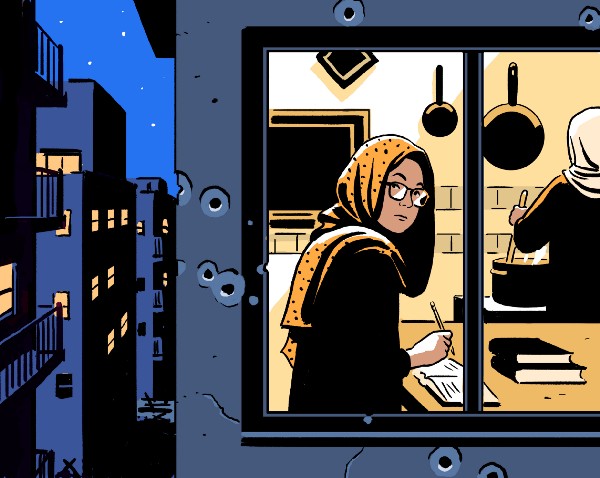 Lina's solution to her frustrating living situation was to throw herself fully into her education. During her undergrad years, she designed a prototype for a voice-activated wheelchair using an Arduino, an open-source prototyping platform that she had smuggled into Gaza by a teammate's Egyptian uncle.
In her senior year of college, Lina landed an internship with Microsoft's Xbox group in Cairo, where she came up with an idea for an educational video game for kids. When her internship ended, she went home and assembled a small team— an artist in Gaza and two developers in Cairo — to work on the project. They developed it for a year, meeting all kinds of unforeseeable challenges along the way.
"It wasn't really sustainable for me to be running a company because I could never get any permits to leave Gaza," says Lina. "On top of that, there were no online payment solutions in Palestine at the time. And the banks stopped issuing transfers. Paying my developers was a pain in the butt."
Lina refused to admit defeat for months but the border battles proved too arduous. She shut down her startup before it ever really got the chance to start up.
After a short stint attempting to hone her technical chops at a well-regarded NGO—Lina had been promised hands-on training, but spent most of her days sitting around reading manuals—she applied for, and received, a full scholarship to a graduate program in the U.S.
Now she only needed to get herself out of Gaza. For Lina, there was no doubt she'd take the risk. With the help of her mother, Lina eventually made it to the U.S., and completed her masters degree at the University of Washington. Soon after, she landed a job in Silicon Valley.
She still plans to build a business that will help people back in Gaza, but for now, she wants to build it from afar, where resources are plentiful. And she's doing it all while never knowing when she'll be able to see her family again.
"I can't move without applying for two or three visas, just because I'm Palestinian," says Lina. "That's so frustrating. It feels like the world is punishing you. But what all this has taught me is that if you have a goal, the most important thing you can do is keep your eye on the big picture."
Work in Progress story produced by Tara Brockwell.
---