From Tokyo to Tallahassee, Target to Ticketmaster, Slack is where work happens
An update on the world's fastest-growing collaboration hub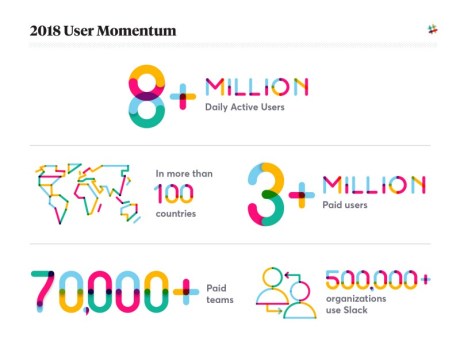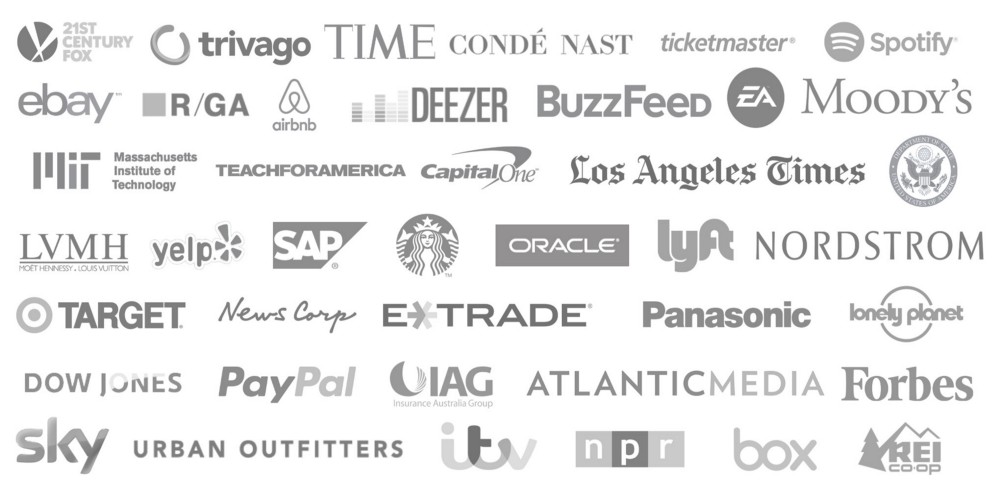 Since launching four years ago, Slack has become the fastest-growing business application in history, a collaboration hub that brings the right people together with the right conversations, information, and tools they use at work.
Around the world, teams of all kinds are experiencing profound changes in the way work gets done. Organizations need to evolve and change more often (and more quickly) than ever before. Slack is emerging as the answer to this need.
Ours is a purpose-built product that supports the way people actually work today — from messaging environments, to a multitude of cloud services, to a more open, dynamic work culture. From retailers, to research universities, to the largest financial services organizations, businesses are thriving in Slack.
"There's a big effort on cross-divisional and creative collaboration, and we're using Slack as the platform of choice to do that." — John Herbert, Chief Information Officer, 21st Century Fox
We're in the early stage of this sea change, and the momentum continues to build. Today, there are over 8 million Daily Active Users (DAUs) across the more than 500,000 organizations that use Slack to get work done. We have more than 3 million paid users, and 65% of the companies in the Fortune 100 are now paid Slack customers. More than 70,000 paid teams, many of which have multiple thousands of active users, connect in Slack channels across departments, functions, borders, and oceans.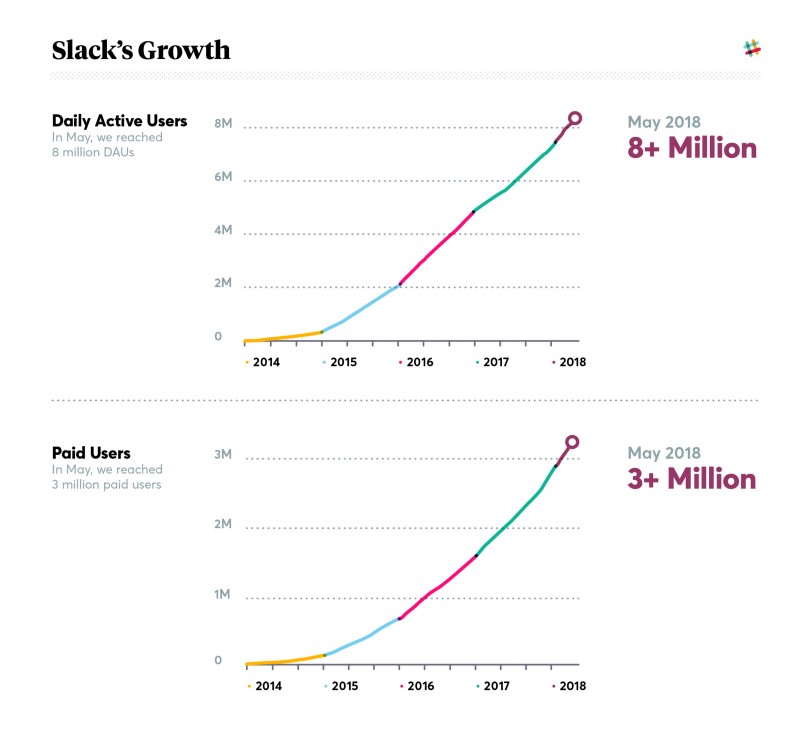 And the growth is increasingly global: More than half of Slack's users are outside of the U.S., including some of our fastest-growing markets. For example, Italy is our fastest-growing market outside the U.S. for paid users, Austria for newly paid teams, and Japan just surpassed the UK to be our second-biggest market by DAUs.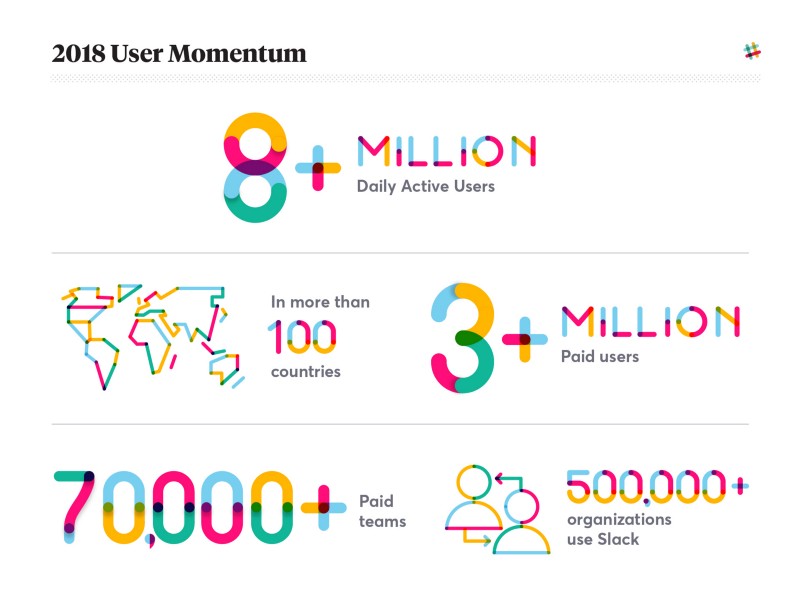 Billions of interactions take place in Slack every month — not just conversations, but files shared and revised, feedback given with emoji and gifs, and tasks accomplished in the many tools people already use that integrate with Slack. These interactions represent tens of millions of decisions made, negotiations completed, projects perfected, and sales closed. (As Away co-founder Steph Korey says, "If the decision's not in Slack, it might as well not have happened.")
"Slack use was driven by acquisitions and the need to provide our employees with best-of-breed tools to keep them as employees. People told us they would quit if we took away their Slack." — Paul Donnelly, Vice President, Collaborative and Content Services, Oracle
Large businesses on average use over 1,000 software applications across individual departments, and that number is growing. Slack's role as a hub begins with collaboration between people, but this proliferation of business software is what makes Slack's role as a platform so powerful: it serves as one interface where an entire company's tools and knowledge come together.
There are now more than 1,500 apps in the Slack App Directory, and integrations with leaders such as Google, Workday, SAP, Salesforce, ServiceNow and Concur join the more than 200,000 weekly active developers building on our platform to make this new way to work possible.

Our mission at Slack is simple: to make people's working lives simpler, more pleasant, and more productive. The experience our users have working in Slack is core to our culture and to our business success.
Our aspiration to bring the power of Slack to new people and to new types of work on an ever-larger scale has never been higher, and we'll never take for granted that people champion Slack because they love to use it (see the more than 10,000 notes in Slack Love Tweets.)
As we continue to grow, we will relentlessly work to make Slack the product and place our customers want and need it to be.