From Will Ferrell to Shonda Rhimes, the best career advice for college grads
Wisdom that goes way beyond 'commencement is not an end, it's a beginning'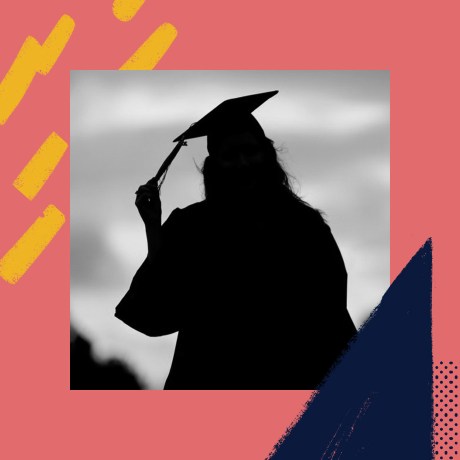 Will Ferrell
recently
gave the commencement address
at the University of Southern California, where the
headlines
all focused on the fact that the comedian sang Whitney Houston's "I Will Always Love You" to the graduating class of 2017.
What headlines didn't mention about Ferrell's speech was that it included a truly inspired lesson:
"After my first show one review referred to me as 'the most annoying newcomer of the new cast.' I promptly put it up on the wall in my office, reminding myself that, to some people, I will be annoying. Some people will not think I'm funny, and that's okay."
Commencement speeches have become their own genre, complete with a list of predictable features including well-worn inspirational quotes and corny institutional inside jokes. But often, buried deep within those piles of Founding Father clichés and SPF recommendations, there are nuggets of real wisdom, especially when it comes to embarking on a new career — wisdom that can in fact serve us throughout our working life.
Here are some of the 21st century's best.
1. You were hired because you bring something new to the table — so don't try to fit in.
"None of us should try to reach for 'normal.' Normal is basic. The goal is not to become this homogenized, coherent, easy-to-digest blob. The goal is not to blend. Dare to stand out. Be different. Embrace the other." — Janet Mock at Pitzer, 2015
"Today you may need more than a cute backstory to land your first job. It's tough out there. … But all the bad economic news in the world ignores one irrefutable truth: You are not a number or a statistic. Find ways to set yourself apart." — Katie Couric at Boston University, 2011
2. But remember: that goes for your co-workers, too.
"Those moments when your classmates showed you that your stubborn opinion wasn't all that well-informed, or … opened your eyes to an injustice you never knew existed, or … helped you with a question that you couldn't have possibly answered on your own — that is the power of our differences to make us smarter and more creative." — Michelle Obama at City College of New York, 2016
"Intelligence is not quite as important as I thought it was, and it takes many different forms. In the early days of Microsoft, I believed that if you could write great code, you could also manage people well, or run a marketing team, or take on any other task. I was wrong. I had to learn to recognize and appreciate people's different talents. The sooner you can do this, if you don't already, the richer your life will be." — Bill Gates, 2017
3. Don't fear left turns. The bigger your failure, the bigger your opportunity to do something with it.
"When option A is not available, help each other kick the shit out of option B." — Sheryl Sandberg at UC Berkeley, 2016
"It doesn't matter how far you might rise … If you're constantly pushing yourself higher, higher, the law of averages, not to mention the Myth of Icarus, predicts that you will at some point fall. And when you do I want you to remember this: there is no such thing as failure. Failure is just life trying to move us in another direction." — Oprah Winfrey at Harvard, 2013
4. How you tell the story of your career matters, so make sure you're telling the right one.
"Learning how to think really means learning how to exercise some control over how and what you think. It means being conscious and aware enough to choose what you pay attention to and to choose how you construct meaning from experience. Because if you cannot exercise this kind of choice in adult life, you will be totally hosed." — David Foster Wallace at Kenyon College, 2005
"Every story you choose to tell, by necessity, omits others from the larger narrative. This act of choosing — the stories we tell versus the stories we leave out — will reverberate across the rest of your life. There will be … moments of transcendence when you are walking down the street and someone will thank you for telling your story because it resonated with their own." — Lin-Manuel Miranda at University of Pennsylvania, 2016
5. Ambition is healthy. Obsessing about achieving what you think success should look like is not.
"The need to [succeed] constantly renews itself … and there's the very real danger that 'succeeding' will take up your whole life, while the big questions go untended … Do all the other things, the ambitious things … but to the extent that you can, err in the direction of kindness. Do those things that incline you toward the big questions, and avoid the things that would reduce you and make you trivial." — George Saunders at Syracuse, 2013
"You can't connect the dots looking forward; you can only connect them looking backward. So you have to trust that the dots will somehow connect in your future. You have to trust in something — your gut, destiny, life, karma, whatever. This approach has never let me down, and it has made all the difference in my life." — Steve Jobs at Stanford, 2005
6. Dream jobs will probably let you down. Determination, hard work and a solid grip on reality will get you beyond the fantasy.
"I don't want you to chase your dreams. I want you to chase your reality. I want you to understand that you chase your reality not at the expense of your dreams, but as the foundation of your dreams." — Christopher Nolan at Princeton, 2015
"Ditch the dream and be a doer. Maybe you know exactly what it is you dream of being, or maybe you're paralyzed because you have no idea what your passion is. The truth is, it doesn't matter. You don't have to know. You just have to keep moving forward. You just have to keep doing something, seizing the next opportunity, staying open to trying something new. It doesn't have to fit your vision of the perfect job or the perfect life. Perfect is boring and dreams are not real … You don't have a job? Get one. Any job. Go to work. Do something until you can do something else." — Shonda Rhimes at Dartmouth, 2014
Devon Maloney heard Katie Couric's Boston University commencement address in person, as a graduating member of the class of 2011.