Getting more done in fewer windows
This new feature in Slack apps will bring you closer to a one-window workday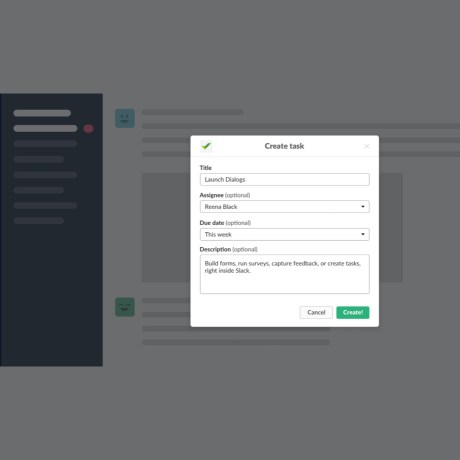 We all lose precious time switching between tools and juggling too many tabs as we work. But when you connect your tools to Slack with apps from our App Directory, you can bring together previously siloed workstreams to get more done in one focused place.
And now, apps built for Slack can use dialogs: Simple forms that pop up in Slack so you can complete even more powerful workflows on the spot. Things like referring a friend for an open position, pulling up and editing a note you previously saved, or creating a new sales opportunity in your CRM tool, are simplified and take less time.
One less window you need to open, more of your work flowing through Slack, another minute saved.
In addition to our launch partners Wrike and Polly, over 30 apps in our directory have already started using this new feature. Here are a few examples of workflows you can now complete even faster in Slack thanks to dialogs.
Refer someone for an open position
Does your company offer a referral bonus? Take advantage of it with the Drafted app for Slack. Drafted will look at your contacts and surface smart referral recommendations, making it extremely simple to put your friend's name in for that open job at your company without having to log in to a recruiting system. Everyone wins!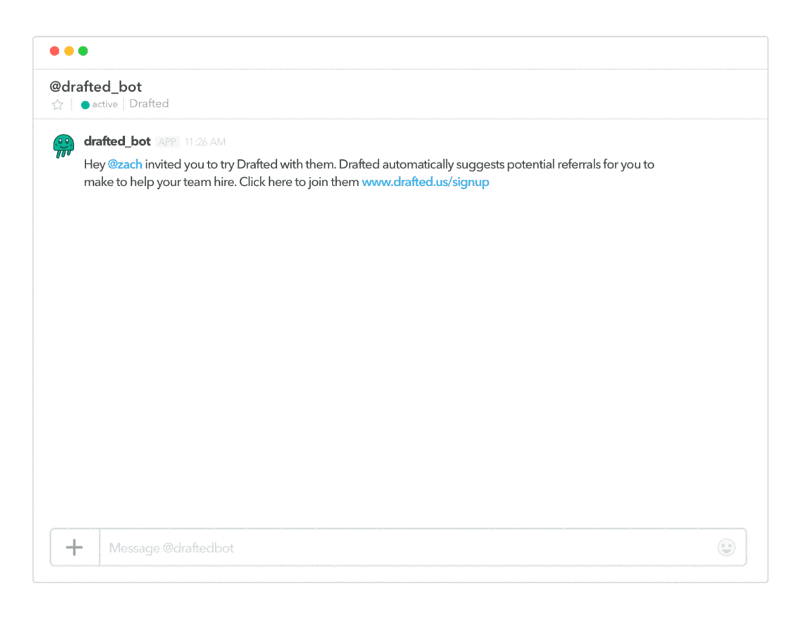 Create and assign tasks
Need to get something done? Create tasks with Busybot and assign them to your teammates right where your conversations are taking place in Slack. Include important details like priority, time estimate, or project status, to name a few. You can even add your own custom fields.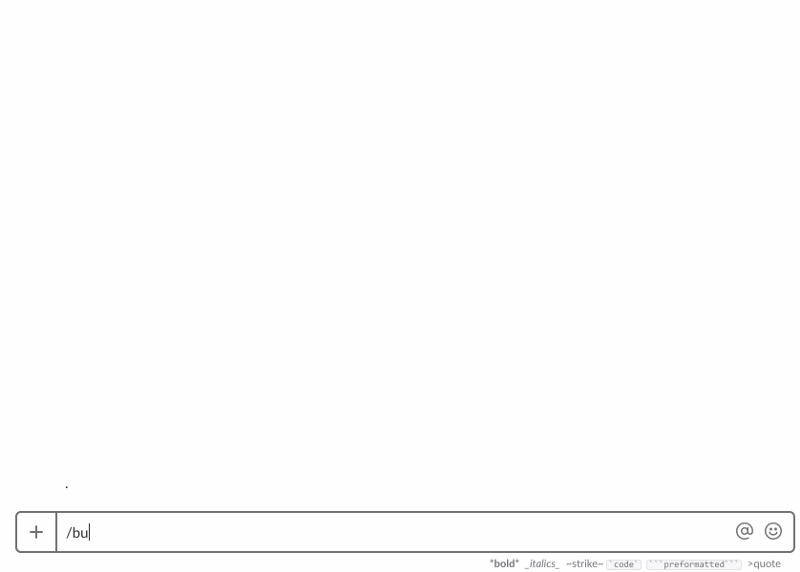 Update sales leads and opportunities
As your sales opportunities advance, so does your workflow, and those hand-offs to other team members to help close the deal can now all be driven from within Slack. Woobot works with your preferred CRM so critical sales insights can be captured quickly without disrupting the team's conversational flow within Slack.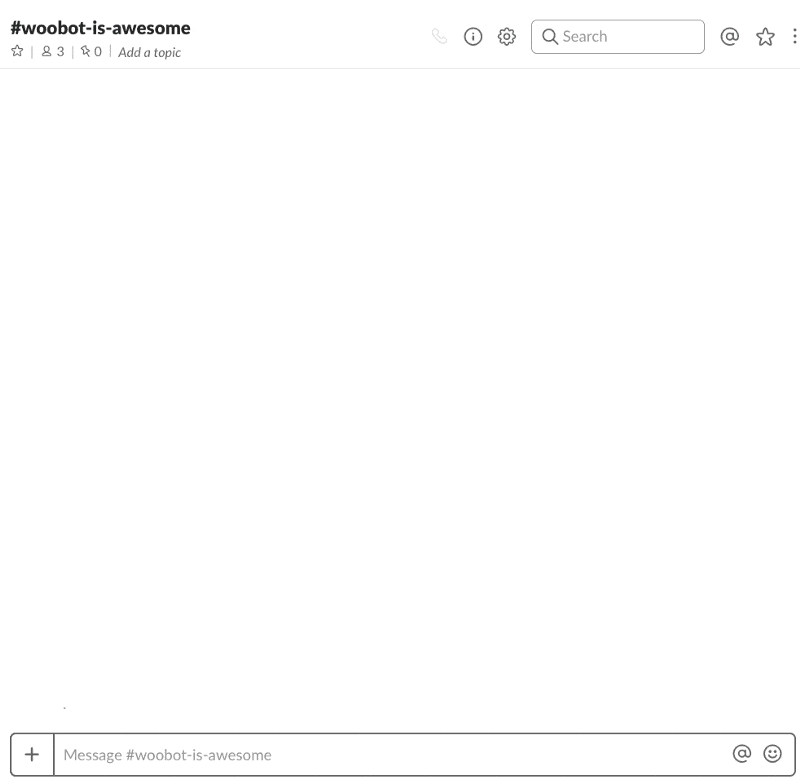 Imagine you're a Sales Development Rep with a hot opportunity you need to get into the pipeline so you can engage your team for support. No need to log into another tool — create the opportunity right from Slack. Now everyone can track this deal and stay up to date as things progress to close.
Create and update notes
Memo lets you save and share important information with your teammates. Does a Slack message contain an answer to a frequently asked question like what the wifi password is? Save the message to Memo with one click. And if the password changes, you can pull up and edit the note right from Slack, so your team always has up-to-date information.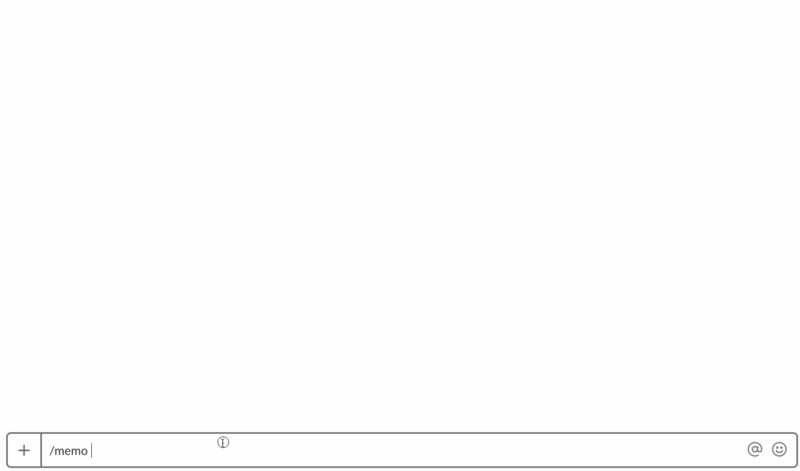 Reply to customer feedback
AppFollow helps you keep an eye on ratings and reviews of your app. Let's say someone leaves a nice review, you can respond right from Slack to thank them.
Wow your team with a custom workflow
You can use tools like Missions to create custom workflows, like automating visitor check-in.
Or start with an app blueprint to build your own internal integration that lets your teammates open an ticket to ask IT for help right from Slack.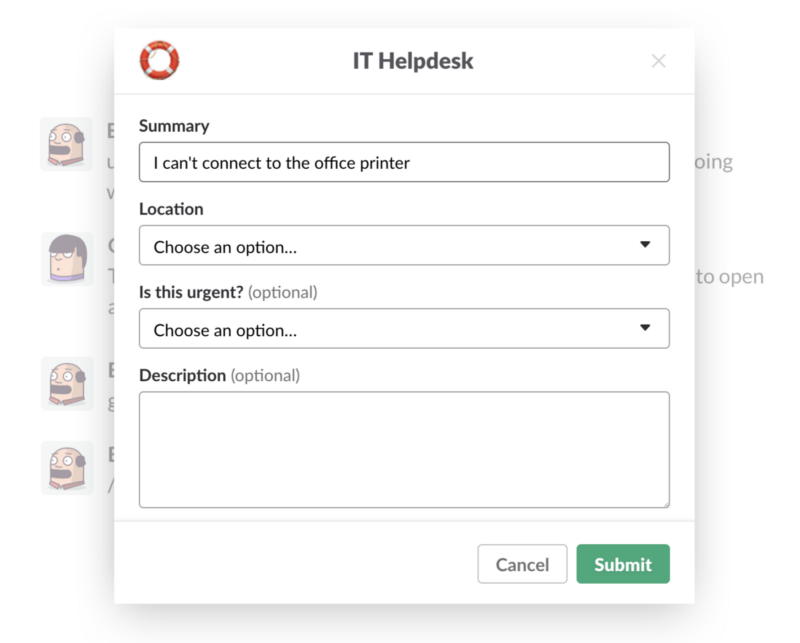 Saving yourself a few minutes here and there adds up! Explore apps that are using dialogs to enable faster workflows in this featured category in our App Directory.
---
If you're a developer interested in adding dialogs to your app, check out our Slack Developer Blog post.
---