Getting the most out of Threads
Ideas to help organize your team conversations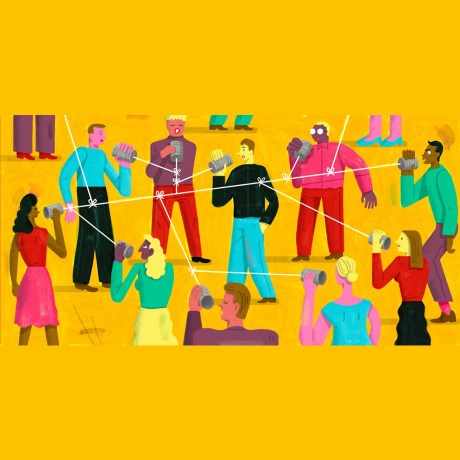 The much-requested Threads feature is now up and running on Slack. Hot dog! A lot of you are probably comfortable with having threaded conversations in forums and on other platforms, but it can be an adjustment to the way you work all day in Slack. We thought it'd be helpful to share the ways we've used Threads internally throughout its development to keep our conversations on track.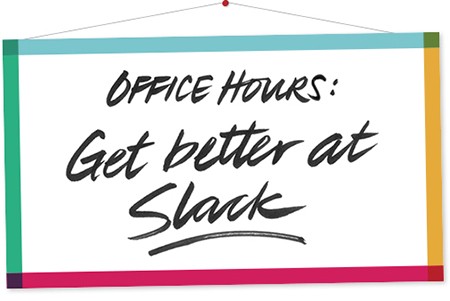 When to use Threads and when to stay in channel
The questions you should ask yourself before starting a Thread may include:
How specific is my response to this message?
How many people are in this channel, and is my response likely relevant to all of them or not?
After months of internal testing, Slack's own team tends to use Threads for deeper discussions around specific topics or posts—you might call it "going down the rabbit hole"—without clogging the rest of the channel. We use them most frequently in busy channels with hundreds of members where it makes more sense, and is more courteous, to contain extended discussions in Threads instead of the main channel conversation.
A note on notifications: if there is a new response in a thread that you're a part of, you'll know because the All Threads section at the top of your channel list will be highlighted and say "New Threads". If you're responding directly to someone in a thread, you can always mention them and they'll be pinged. The channel name itself won't light up to show unread activity, so that those outside of the thread are not unduly distracted.
A clean, well-lit place
Many large teams have an organized announcements channel where people post periodic updates. Since it's primarily important information that everyone should see, these kinds of channels often have rules as to who can post in them, and guidelines to limit conversations in channel to avoid drowning out the announcements.
Threads come in handy here, where, say, someone on the HR team can post a link to details about new healthcare coverage for the coming year, letting staff ask questions in a thread that doesn't overwhelm the channel's other announcements.
Asynchronicity
Sometimes a busy Slack channel makes it hard to respond to something from several hours earlier after conversations have moved on. Starting a thread is a great way to connect a response to an earlier post, or to answer someone without interrupting the current conversation. When doing this, remember to mention them in the reply by their @username to alert them of your answer to the older message.
Talking among the robots
If you've followed our advice in an earlier column on using channels to organize automated messages from apps, you might have channels full of nothing but tweets sent to your company account or Github check-ins whenever someone updates code. To date, most teams using these machine-generated channels tend to conduct conversations about specific messages elsewhere. But with Threads, you can attach a discussion directly to the output without interrupting or cluttering the channel's stream.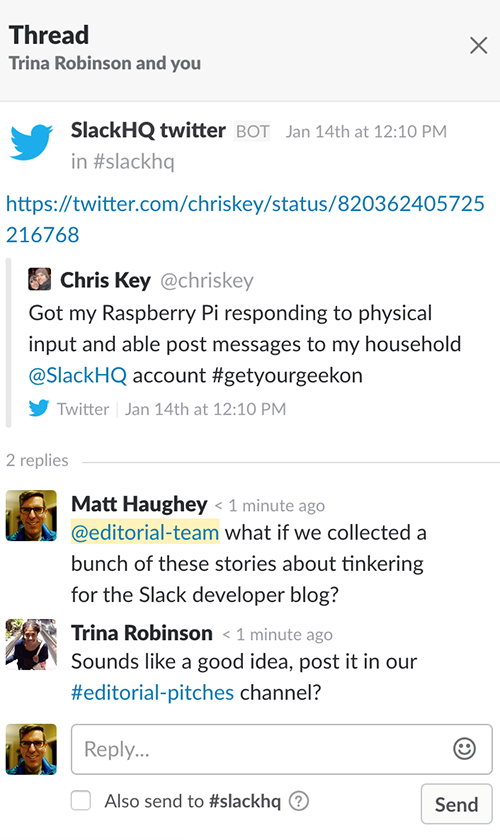 Extending and publicizing discussions
One handy feature of Threads is the checkbox option to broadcast your message back to the channel.

We use this to amplify resolutions to any conversation, especially when those decisions impact an entire team. For example, without the feature, you might not know half your team decided to change the date of an upcoming meeting due to scheduling conflicts. But if your team broadcasts the newly agreed-upon date back to the channel, everyone else can see the decision and make changes accordingly.
And with Threads, your team can rely less on direct messages to ask and answer specific questions — meaning those details will be public and searchable later on.
Off-label use
We've found a few uses of Threads we didn't envision, but are useful nonetheless. "Spoiler alerts" work pretty well in Threads, as a way for someone to avoid telling an entire channel how a show ends, the final score of a game, or a solution to a puzzle. Someone might post a message in #television saying "Did you all see final episode of Sherlock? Spoilers abound!" not only to organize a discussion inside as replies to the post, but also to warn others to skip the thread until they've seen the show.
We've also embraced the brevity that Threads allow. Our internal #released channel is where the product team announces software updates company-wide. To keep it easily scannable, we make the announcement posts short and to the point with basic facts, and then add extra details as the first response in a thread below each announcement. Further explanation and discussion continues in a Thread.

---
We'd love to hear your stories how your team uses Threads and the workflows you come up with, tweet your ideas to us @slackhq.
Speaking of Threads, Matt Haughey's favorite word is haberdashery.