Getting things done with Reminders
Tips on using the /remind slash command in Slack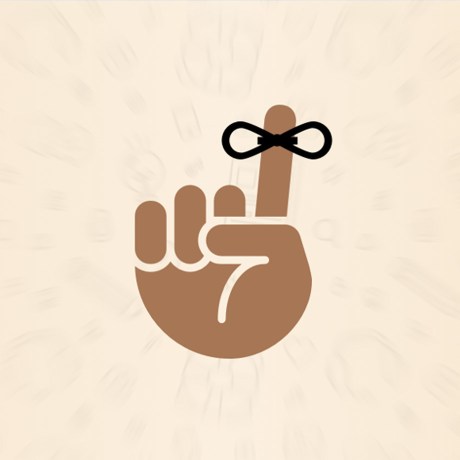 At first, /remind only let you set reminders for yourself, but we found it so helpful that we expanded on it to include recurring reminders, reminders for other team members, and even reminders for whole channels (in fact, in the past year alone, our own team has set nearly 25,000 reminders). Recently, we added a new type of reminder to the reminders family: Message reminders.
A reminder on setting reminders
To set a reminder, type /remind into the message box in the following format: /remind[who]["what"][when] or /remind[who][when]["what"].
One little visual trick we found helpful when setting reminders is to add quotations around the "what" part of your command so you can see that you've set it up correctly.
Then when the time comes, you'll get a note from Slackbot (that Slackbot, so helpful).
You can set reminders for tasks, upcoming meetings, and — our personal favorite — set motivational messages to surprise future you or your teammate. Let's take a look at all your /remind options.
Recurring reminders

Reminders for other team members

Reminders for channels

Reminders for messages
You can save a step by setting a reminder directly from any message in Slack. Just hover over the message, click the more menu tab (it's the little ellipses at the end there), select Remind me about this and choose a timeframe from the list.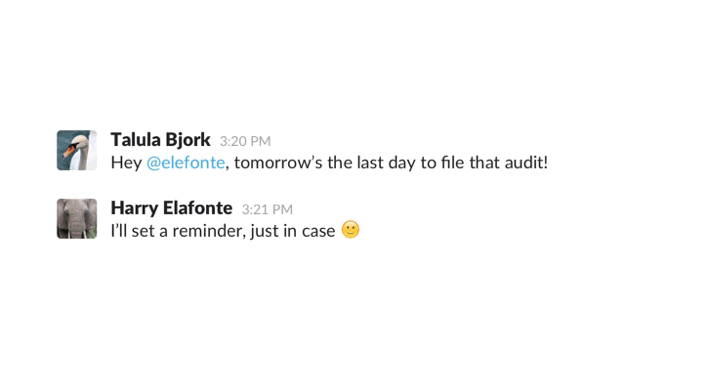 Hopefully this set of reminders will make it a little easier to keep track of everything that needs doing or, as the case may be, give you and your teammates a lovely mood-boost when you least expect it.
---
Visit the Help Center for a little refresher on setting up reminders. And for our developer friends: We've just released the reminders API! 🎉 You can get access to that right here.