Getting to Know Custom Profiles
Announcing expanded profiles options, in-app profile editing, and larger profile photos
People are amazing. Complex, interesting, and many faceted. They sometimes have more than one phone number, work from a remote location, and like to play the ukulele. But frankly, you wouldn't have known it to look at anyone's Slack Profile. Until today.
Custom profiles are now enabled for all Standard and Plus teams after a refresh (cmd+R/ctrl+R) of your desktop app. We've added over a dozen new built-in options but also allow for endless custom new fields as well.
We've expanded user profile photos to larger sizes, which not only looks better in profiles, but also when previewed in the "people menus" (the ones you get when you click on someone's name in a channel).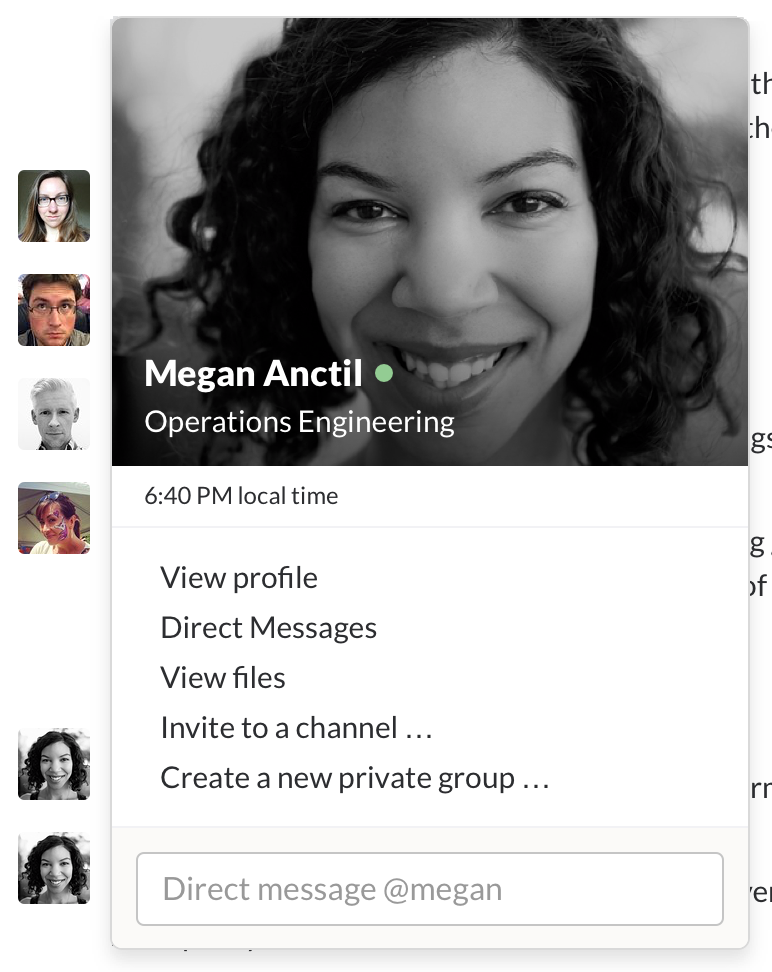 You can use the expanded profiles to share each member's principal location, their sales region, start date, profiles on social services, names of their manager, certifications in your organization and anything else that'd be helpful. It's fully customizable, no matter your industry or organizational needs.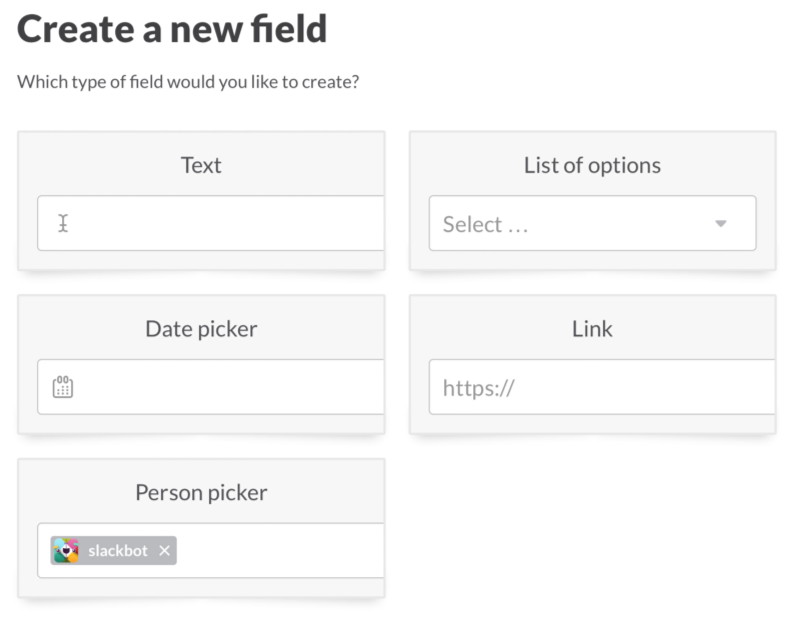 Only team Owners and Administrators can add new profile fields, so if you're not one of the ones in charge of your Slack team, you might need to ask those who are to expand your team's user profiles today.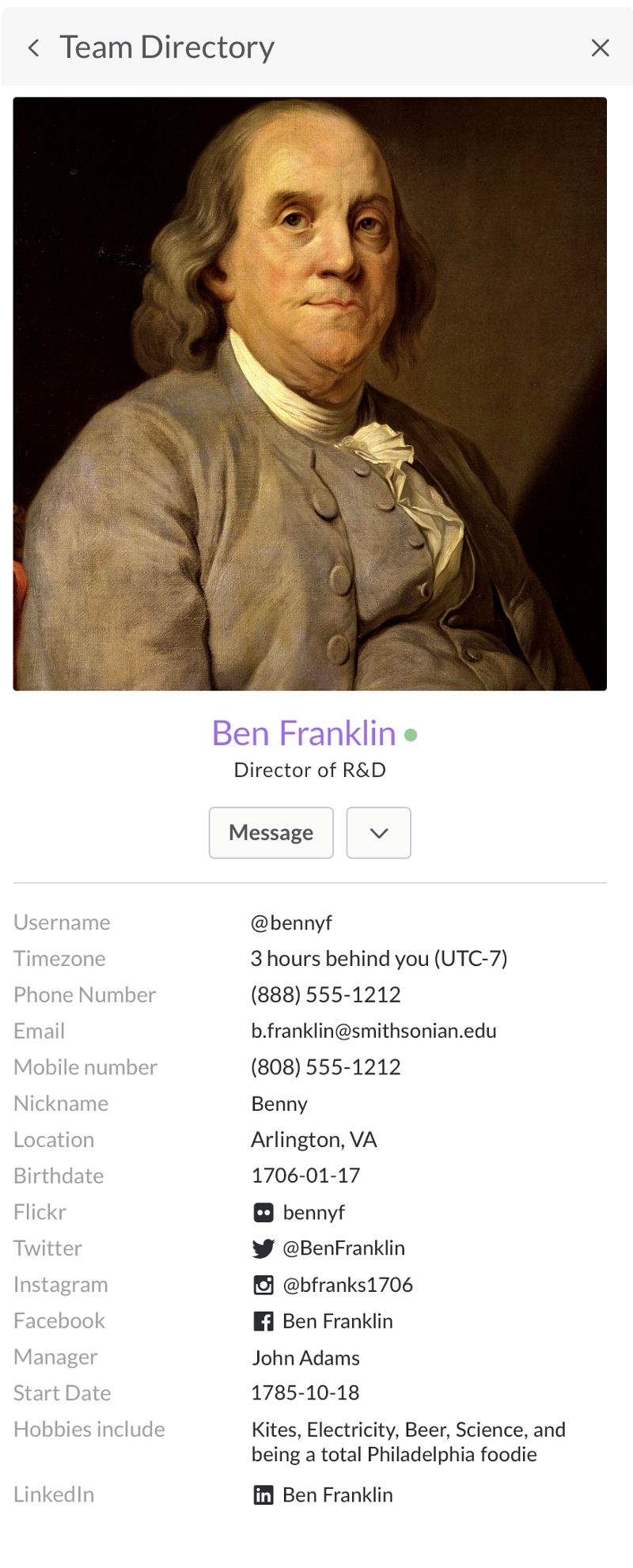 In-App Profile Editing
Additionally, for all teams we've updated profile editing so that it takes place within the desktop apps, to make updating your details quicker and easier, without requiring a trip to an outside web browser.