Girls in Tech launches in Australia
The nonprofit expands its global reach with support from Slack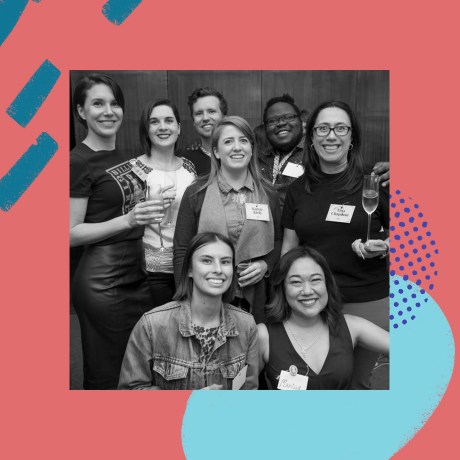 "I t's not about the men who are in the room, it's about the women not in the room."
So said the Honorable Philip Dalidakis, Minister for Small Business, Innovation, and Trade for the Victorian government in Australia, at the Australian chapter launch event for Girls in Tech on September 7.
His statement reflected the importance of the global not-for profit's mission, which is to engage, educate, and empower girls and women who are passionate about technology and entrepreneurship. The launch location was significant, too — honoring the history of women in technology, the event was held at Melbourne's Kelvin Club, once restricted to men only.
Slack was honored to be an event sponsor, and staff from Slack's Melbourne office attended the launch, including Senior Recruiter Marissa Senzaki, who is one of 16 women currently volunteering on the advisory board, as the Learning & Development Lead.
"Melbourne is a city full of creative and inspiring people," says Senzaki. "The tech scene is still young here so there is so much potential to encourage a diverse workforce from the start. I want to spread the message that working in tech is rewarding, and create a community that supports women in their careers."
More than 300 guests celebrated with live music, a virtual reality station courtesy of REA Group (one of the organization's major supporting partners), and a silent auction of original prints showcasing historical women in technology, such as Ada Lovelace.
Girls in Tech has a lot of great projects coming up, including the Catalyst Conference, which showcases executive women in STEM fields, as well as various bootcamps, hackathons, and mentorship opportunities. And with the launch of their Australian chapter, we're happy to support the organization's new, wider reach.