Group Messages Come to Slack
New and more efficient ways to connect with teammates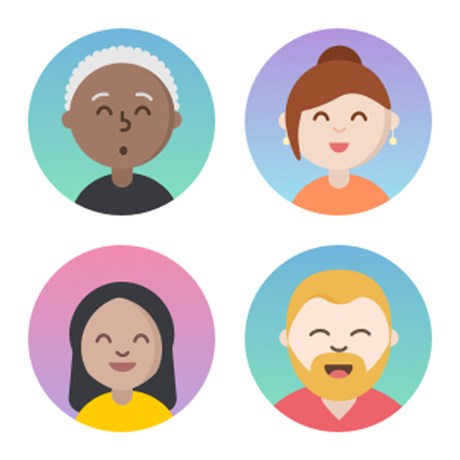 We've all been there: you're late to your meeting with Judy and Tomiko and you need to quickly DM them at the same time to let them know. A week later, a different meeting with Jamal and Max and again, the same thing happens. Finally, to make amends for always being late you want to send a message to Judy, Jamal, Tomiko, and Max inviting them to lunch to say sorry. In Slack, there wasn't an easy way to rope in a third (or fourth, fifth — the world is your oyster. Up to eight. The world is your octo-oyster) people into a direct message conversation until now.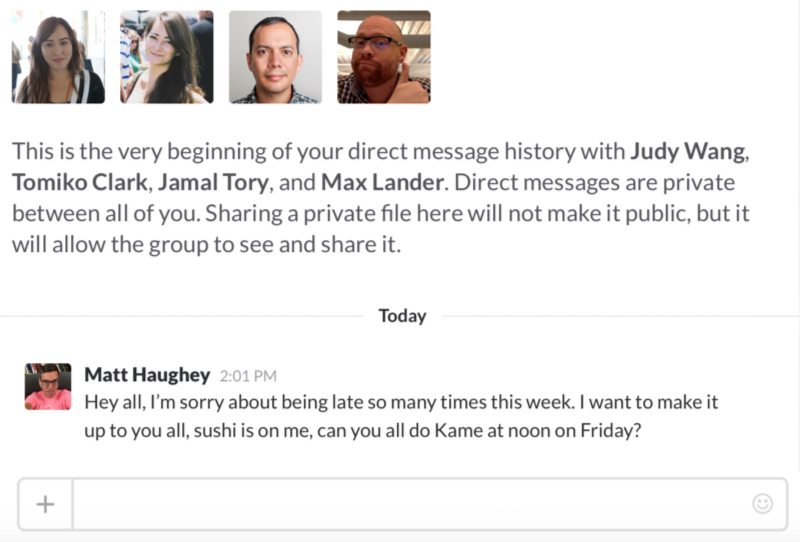 With this new feature, you can break into a private discussion with up to 8 other people (9 total, including you) whenever you see fit. The conversation will persist in your list of Direct Messages and you can return to that group at any time, or hide it when you're done talking. Messages will show up in your searches and you can find group conversations in the Quick Switcher when you search for names (bonus: a new DM-only Quick Switcher view is available with the cmd-shift-k on mac, ctrl-shift-k on win/linux keystroke).
Use it to discuss short-term matters directly with other team members, whether that's
If a job offer should be made to an interview candidate.
When you all should meet up at the movies after work.
Hey Carl and Jake, check this photo — does this look like ice cream to you?
It's up to you!
Private Groups become Private Channels
With the introduction of group DMs, which will cover many of the use cases that previously required private groups, we've transformed private groups into the brand new "private channels". Private channels will be shown mixed in with your existing open channels alphabetically, with small lock icons next to the private ones. When the time comes to create a new channel, you'll find a new public/private toggle on the configuration screen.
That's all, really. Nothing else to see here. Talk amongst yourselves…