Hello, Bill: Introducing our new Chief Marketing Officer
Bill Macaitis, our new CMO, arrives at Slack to develop a plan that will help us reach more teams in increasingly diverse sectors
"Organic" growth: it's a term often used in stories about Slack, and we're proud of it. It means that every user we have today has come to be that way through people saying good things to each other about Slack.
We always knew that to get to the next level we'd need to move beyond word of mouth, and find new ways to spread the word, and reach new people. Until now, we haven't spent a cent on marketing and, until now, there wasn't a single marketing person on staff at Slack HQ.
Until now.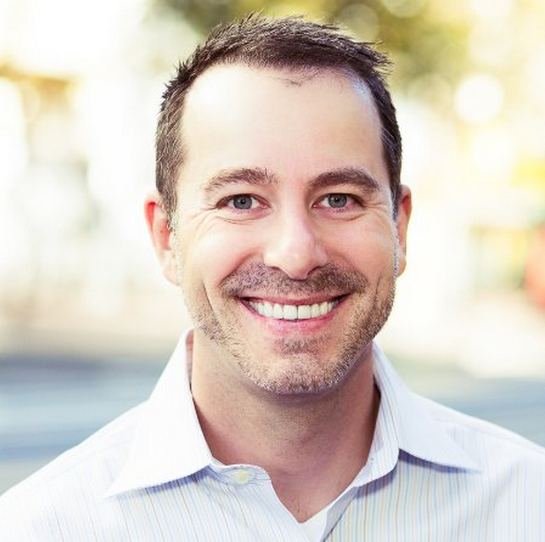 This week, Bill Macaitis, our new CMO, arrives at Slack to develop a plan that will help us reach more teams in increasingly diverse sectors.
"I was attracted to Slack because I truly believed this was a once in a lifetime opportunity to be part of a mission that was fundamentally improving the way we work together," Bill said, when we made him say things for this blog post. "The opportunity to help spread the word about Slack into new segments, verticals and geographies is incredibly exciting".
As we've grown, we've seen Slack adopted by all different sectors: not just tech companies, start-ups, game and design studios, but finance, education, government agencies, non-profits, media and many more — all of them able to adapt and mold Slack to their particular needs.
In order to keep branching out, growing and becoming the hub of all different kinds of teams, we need to make sure they hear about us. And that's where Bill (and his future team) come in. Having led marketing at IGN Entertainment, Salesforce and at Zendesk, Bill has first-hand experience of leading companies through periods of rapid growth and scale.
"Each of these three companies were the epitome of hyper-growth. Yet, there is growth, hyper-growth and then there is Slack," said Bill, obligingly. "Slack represents the future transformation of how teams will work together. It is applicable to every company of every shape and size. And it currently has the trajectory to be the fastest growing business application. Ever."
"Hyper-growth companies don't grow because of a set of features or an aggressive revenue target. They grow because they are part of a larger mission that is transforming the world for the better. And every employee and customer believes in that mission and wants to be a part of it."
"I want to be part of that mission."
So yes: We're proud to have grown on the basis of peer recommendations so far. But we're also very happy to be bringing into our team at Slack someone who, with a team of his own, will help more companies discover Slack.