Hello Melbourne! You look nice today.
We like Melbourne. We like Melbourne for lots of reasons. We like the honey from the Yarra Valley, team lunches at Gazi, and arguing over which is the…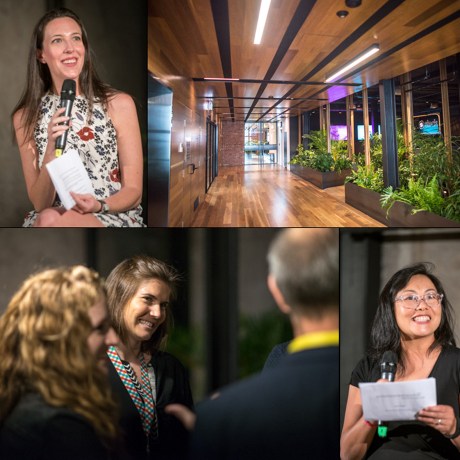 First and foremost, we proudly acknowledge the Traditional Owners of the land where our office is located and pay our respects to their Elders, past and present.
Second, we'd be remiss if we didn't thank the friends and partners who've helped us set up shop down under. We had many, many questions, all of which were warmly and readily answered by Victorian Minister for Small Business, Innovation and Trade Philip Dalidakis and the team at Invest Victoria.
We also enjoyed working with the talented folks at Breathe Architects who transformed the hollows of an old brewery into a bright and beautiful space that pays homage to Australia's ecosystem. We wanted to pay tribute in our own way, so we named all our meeting rooms after animals that will definitely kill you in Australia (Irukandji, deadly jellyfish; Dandarabilla, deadly snakes; and Dropbear, deadly koalas — to name a few).
Yesterday the team gathered along with some of our customers and supporters (REA Group, SEEK, and Isobar) to celebrate this milestone, while everyone else chimed in with reacji and jumbomoji cheers from the other side of the hemisphere.
Finally, let us not forget the city's magnificent coffee makers who provided the team with scores of delicious, caffeinated beverages, seeing them through many long days and nights of preparation. You have done us a great service. Please keep those flat whites coming.
---
Interested in lending your talents to the team? We'd love to hear from you. You can find all our Melbourne-based job listings here.