Here's the tune for June
Halfway around the sun already? June went by fast, but at Slack we managed to fit quite a few things in, from improving the product to chatting with a…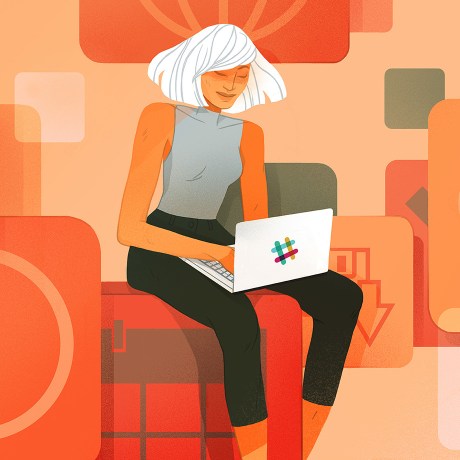 Halfway around the sun already? June went by fast, but at Slack we managed to fit quite a few things in, from improving the product to chatting with a renowned futurist. Here are a few things you may have missed.
Save time for yourself
Giving you important information fast is one of the long-held promises of computing. It's also precisely what our new highlights feature does. If you're away from your computer for a while, the All Unreads view will now display your top 10 most important highlighted messages, making it easier to get back into the groove.
Our advice for large teams using Slack is filled with tips on how to optimize any team shared by many. We posted a short guide to productivity apps to help streamline your work, as well as ways to work with files in Slack. For software developers looking to build your own perfect time-saving app for Slack, our platform team not only published a best practices guide to building apps and bots but also shared the basic building block code necessary to get started.
Product refinements
Our recent custom status feature got a boost — your team's admins can now customize the default options. We redesigned notification preferences in the desktop app, added the ability to hide new message text on our iOS app, and granted admins the ability to hide join or leave messages that get automatically posted to channels.
If you've ever clicked on a message timestamp in Slack and ended up on a weird webpage of channel archives, fear not — those are gone and any old links to Slack archives will jump directly to messages in your desktop app.
Podcast vibes
Our podcast Work in Progress published two episodes in June. Episode 27 covered the inspirational story of Maurice Ashley and his journey to becoming the first black chess grandmaster. Episode 28 covered freelancing from several angles, including the story of Lola Augustine Brown, who juggles being an international travel writer with tending a busy farm and family life at home.
Story time
Any fans of the sitcom Parks and Recreation should check out our interview with the actor behind Perd Hapley and his long, strange journey from real to fake newscasting. We also caught a glimpse of the future from Joi Ito, head of the MIT Media Lab.
Our stories from Scout Military Discounts and Zipcar both cover how they coordinate internal teamwork and finish big projects, all in Slack.
---
Slack is where work happens. Learn more at slack.com.