How a jet-setting career can actually mean more time at home
A freelance travel writer uses her job flexibility to meet her family's — and her own — needs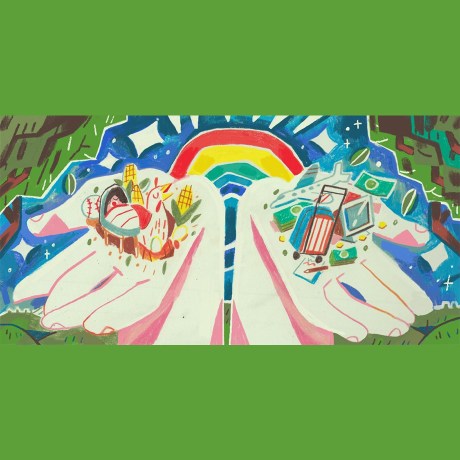 An extended audio version of this story can be heard on Episode 28 of Work in Progress, Slack's podcast about the meaning and identity we find in work.
Lola Augustine Brown has what many would call a dream job, being paid to travel to exotic destinations and experience the best they have to offer. On a recent assignment to Anguilla, for example, the freelance travel writer spent several days savoring gourmet meals and delicious sunsets. She was working, but it didn't feel like work.
But when she got home to her farm in rural Nova Scotia, Canada, her non-work life kicked in rather ferociously. A world away from the tranquility of Caribbean island life, Brown's domestic responsibilities began immediately upon her return. Her son got sick. So did one of her chickens. Then, she made a relatively minor mistake and lost her largest corporate client. She got fired, she says, because she was trying to manage her three kids in addition to finishing up the professional project.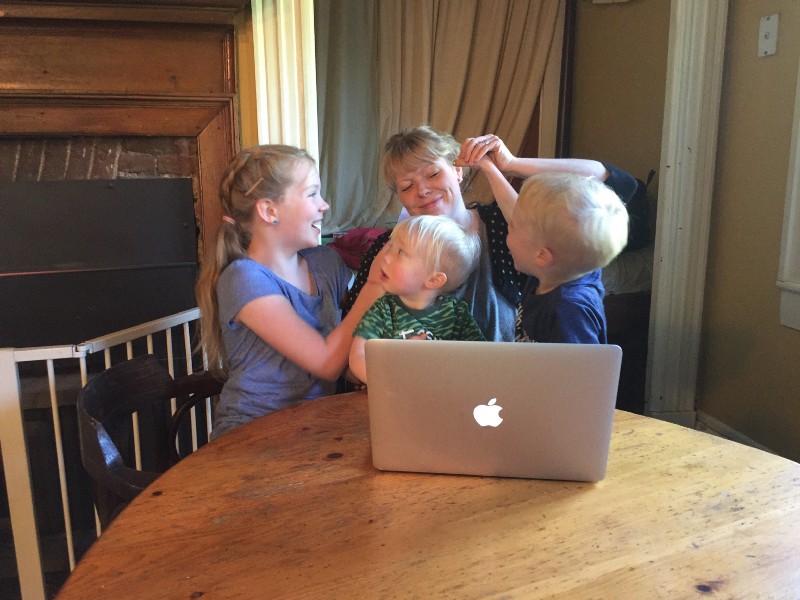 Brown has been an independent journalist for two decades, and she also manages social media for travel-related companies. When she's not traveling to report on the latest luxury resort or tourism trend, she works from home.
Home can be a wildly unpredictable workspace. In addition to writing articles and moderating social media accounts, Brown has to coordinate her children's classes and tend to her flock of chickens.
"The problem is, I'm always trying to have everything," she explains. "I want the career because I really do love what I do. Obviously, I want the kids. And I want this whole farm thing, but it's really hard to pull all of this off."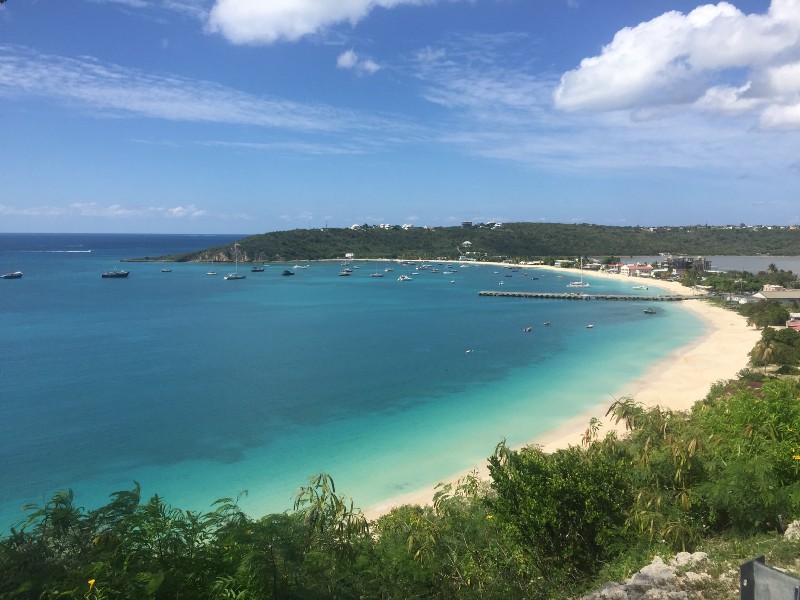 Ironically, her frenetic freelance schedule enables her to be more involved with her kids than a regular 9-to-5 job might allow.
Brown does pull it off, and quite well, given that she never works set hours, and she never has a consistent salary, cobbling together various contract jobs and freelance assignments.
She does it, she says, because despite the volatility, she's in control — she can coordinate her deadlines around the demands of home. "I'm able to be there for my kids. I get to go to every recital, I get to be there to pick them up from school most days, and if I want to pick the kids up and go to the beach, we can do that."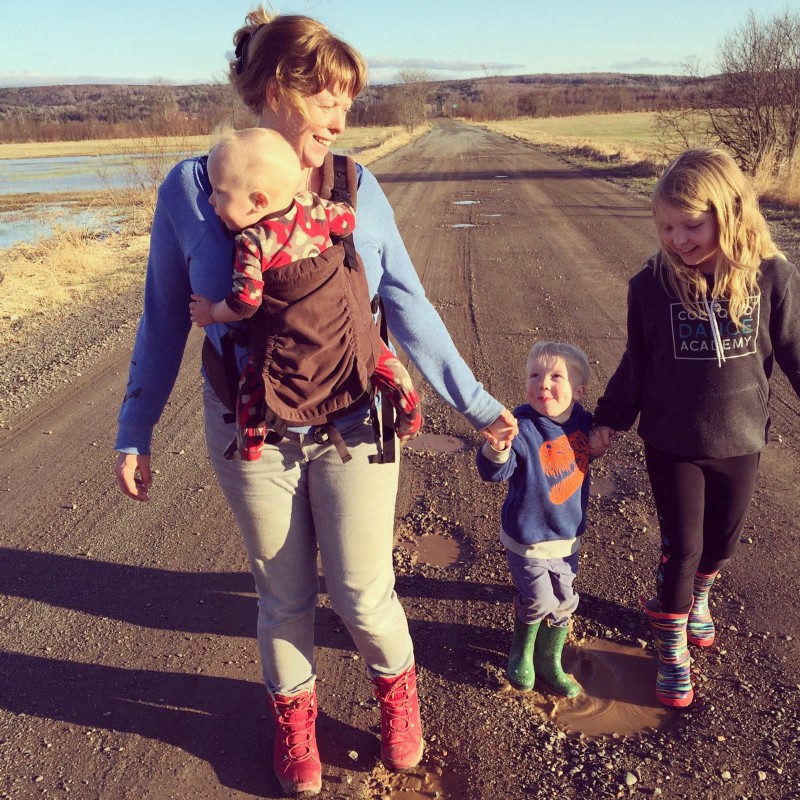 Ironically, her frenetic freelance schedule enables her to be more involved with her kids than a regular 9-to-5 job might allow.
The flexibility fills another need, too. Parenthood and her menagerie of pets and farm animals can be all-consuming, and time on the road allows Brown some solitude and independence. "Having three children is crazy. I need to be more than just mum." Traveling for work is Brown's way of making space to be a person and achieve some otherwise elusive balance — even though the way she does it might seem a little chaotic to anyone else.
The instability of freelancing is too much for many professionals, but it isn't for Brown. The morning after she lost that social media client, another job offer rolled in. The transition from one contract to the next isn't always so seamless, but she says the sporadic down time to tend to her farm and family make it worth the temporary stress.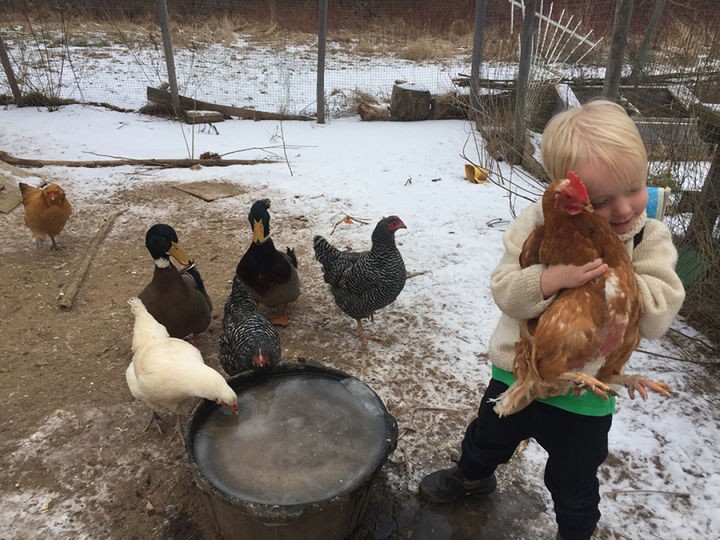 Plus, she has a supportive partner. Her husband, Ian, has a full-time job as a user interface and experience designer. His company offers the flexibility to work remotely when Lola is on the road, enabling him to be equally available for their kids.
Lola is used to working nonstop — and so is Ian. For Ian, the trade-off in Lola's frenetic freelancing isn't that she's constantly on-call for clients, or that she's in some far-flung locale without him. The toughest part is when her invoices aren't paid on time. "It's really hard to regulate a family budget, especially with a family of our size, when you're waiting for a check to come in and it's late," he says.
Even though she has occasionally taken a full-time job, she always returns to her true love of freelancing. And it keeps paying off. "I'm happy to say that despite the climate changing for the industry, I'm managing to do better than I've ever done."
Work in Progress story produced by Mio Adilman.
---
Writer Brittany Shoot has been happily freelancing for a decade.