How AJ+ is Breaking News with Slack
How the company has integrated Slack into their newsroom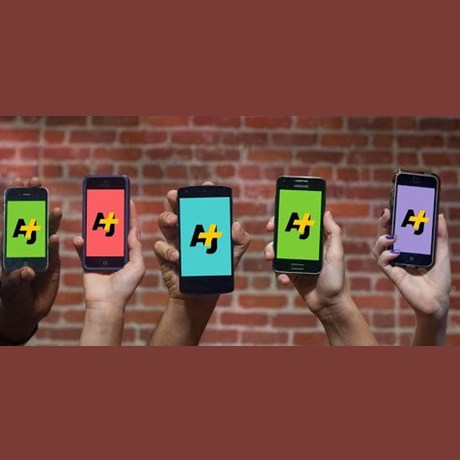 We were fascinated to learn that a few months ago, a band of AJ+ producers and reporters covered the Baltimore protests with nothing but their mobile phones, using Slack to send footage back to headquarters in San Francisco. From there, a team of producers, video editors, graphic designers and copywriters pushed the story to AJ+ social media channels in their signature style.
"AJ+ is built on the concept that our generation really wants to be empowered by what they read and watch," says Mehta, "They want to actually jump into a conversation around it."
But in order to stir up this kind of impassioned response, they need to get real stories first, and content out fast. In the past, coordinating live coverage was a frustrating game of 'hurry up and wait'. Producers would be glued to their email waiting for every update, like news alerts, processed footage, and other assets. After which, they would still have to wade through their inbox to collect everything needed to finally package and ship a story.
"Slack has made us a very effective newsroom."
— Jigar Mehta, Engagement Lead
AJ+ have been using Slack since they launched in 2014, but it took them some time to finesse it around their workflow. They now have a pretty reliable system, but it's always evolving. Here's what a day in the newsroom looks like at AJ+ today:
Around the clock
At AJ+, everyone's a watchdog for emerging stories. Integrations help funnel breaking news alerts into channels. These alerts are either pulled from traditional newswire services or they're streamed using Slack integrations custom built by services like Storyful and CrowdTangle. Even some of Al Jazeera English's engineers (based in Doha, Qatar) have built integrations that trawl social media looking for events on the rise, sometimes catching stories before they've even hit the wires.
All-Hands
Producers meet every morning and decide what to cover that day. Senior Producer Ethar El-Katatney posts a summary of this schedule to the #rt channel (which stands for real time), tagging the usernames of the producer assigned to each story. Not only is this a handy summary of the day's schedule, it doubles as a quick directory, making it easier for other team members to contact a given producer with updates and information, and bypassing the search through address books and contact lists.
Going live
As stories unfold, they're discussed in public channels (#Ferguson, for example) but private channels containing only the team covering and producing that story are also spun up, creating focused working groups. Freelance journalists based in countries worldwide are invited as single channel guests, where they update their status and location in real time while also sending captured footage directly back to the team. Designers post bold graphics, copywriters submit provocative headlines, and producers have a one stop shop for gathering everything they need to push the story live.
Aftermath
With everything happening so fast, it can be hard to find time for reflection. That's what the #engagement-philosophy channel is for. Here, team members post pithy recaps about each story published, commenting on their approach to it and its impact. It's a richly educational resource for new and current team members.
Signing off
As part of an international news organization, the newscycle doesn't end when the San Francisco team signs off. The #handover channel is routinely updated, stating what's been covered by each outpost while also lending insights into emerging stories.
One piece of advice Mehta has for teams curious to try Slack is to "go all-in from the beginning." That is, get your team members on board altogether so they can get used to it and help each other out.
And at the end of the day, Social Media Editor Katrine Dermody advises to never underestimate the power of a well-timed GIF: "We work extremely long hours, and we're so often exposed to troubling images. GIFs add a bit of much-needed lightness back in our day."
And that's the story of how Slack helps make producers' lives easier at AJ+.