How ProPublica helps reporters peer source important news in Slack
With Electionland and Documenting Hate, newshounds coordinate on real-time research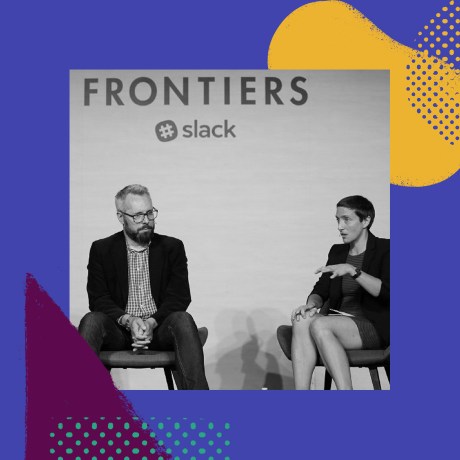 P roPublica is an independent, nonprofit newsroom that conducts and supports investigative journalism projects. Their projects also frequently involve collaborations with other reporters and newsrooms.
Over the last year, ProPublica launched two new projects in the US: Electionland and Documenting Hate. The former set out to document voting irregularities, while the latter tracks hate crime incidents in order to provide better reporting data. Both projects include the work of dozens of organizations and hundreds of contributors, with much of the work coordinated in Slack.
"The problems that we are starting to address as news organizations have changed — we're much more interested in problems that are distributed," says Celeste LeCompte, Director of Business Development at ProPublica. "It's not just looking at the one news story about the bad thing happening in your town, but saying, what is the real pattern of problems here, how widespread is it? And realizing that scope is enormous. And you actually can't cover it all yourself."
For Electionland, ProPublica started with an interesting premise. Voting irregularities were often reported late on election days or the day after, long past the time remedies could be found to help voters stuck in long lines or blocked by offline voting machines. Using the power of the internet, could contributors report and act on problems earlier in the day, when corrections could still be made?
"This was not a project about covering the election and the voting and then reporting on it the next day in the newspaper or on TV," says John Keefe of WNYC/Quartz, who contributed to the project. "This was about covering it in real time."
ProPublica gathered partners and started a Slack team with their own staff, journalism school students, and a network of professional journlists around the country. Another aspect of election day reporting was that there wasn't much to write about until returns came in late in the day, so reporters were interested in finding stories about polling site problems, in real-time, throughout the day — a challenge for most local reporters in previous elections.
Electionland gathered call center reports, recent search trends from Google, and field reports that came in through both social media and SMS, and they fed it all into Slack for review and verification. Every U.S. state had two channels, one for bots automatically posting new voting irregularity reports from the Check platform, and the other for people discussing and verifying those reports.
"There's no way we could have done this project without Slack," says Keefe. "We were trying to conceive of how we would have done it, and it would have been impossible."
Over the short life of Electionland, over 62,000 messages were sent into 194 channels in their Slack workspace. Unlike the typically private world of journalism, where reporters might keep their research secret until they publish, everyone in Electionland had equal access to all information.
They dubbed this a "scoop-free zone" and agreed that anyone was free to write about whatever interested them. In total, more than 120 stories were produced by reporters working inside the project — many on the day of the election, when problems could be addressed.
"These were all stories that really wouldn't have been able to happen had we not been able to communicate in real time," says Keefe.
ProPublica took the lessons from Electionland and repeated the process for another collaborative reporting project called Documenting Hate, which is creating a repository for hate crimes and self-reported hate incidents in the United States. Currently, there is no single source of federal data on how many hate crimes are happening, whom they're happening to, and what types of crimes are being committed.
The project combines reports submitted on their site with analysis of news feeds, then pipes it all into Slack to help connect those leads to reporters in particular locations. About 130 newsrooms currently participate in the project, where their Slack workspace has nearly 400 users sending over 24,000 messages to date.
For the teams behind both Electionland and Documenting Hate, Slack provides the venue for research and allows hundreds of people to collaborate stories that would be difficult to impossible to do any other way.
"A few years ago it was all about crowdsourcing with your audience," says Simon Rogers of Google News Lab, another Electionland contributor. "But now it's crowdsourcing with your peers."
---
Matt Haughey is a huge fan of ProPublica's big data and investigative journalism projects.