How to choose the most thoughtful medium for your message
Communication tips from a digital etiquette expert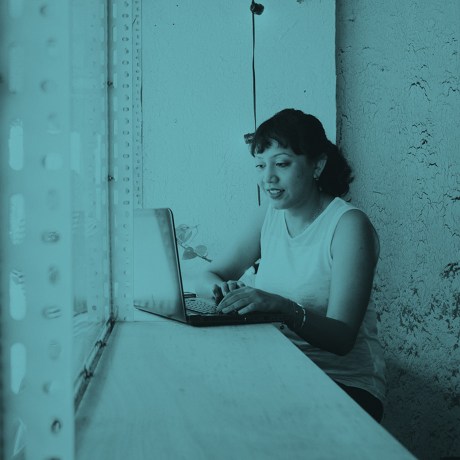 I f your boss's mother passes away, is it best to send your condolences via email or an old-fashioned card? If a co-worker makes an epic gaffe in a presentation, should you message her feedback or tell her directly?
In this digital age there so many ways to communicate, but are there any rules about the most appropriate ways to do so?
"Absolutely yes," says Daniel Post Senning.
And he would know. His great-great grandmother was Emily Post, who became synonymous with proper manners in the US nearly a century ago with the publication of her book Etiquette.
Senning carries on the family tradition today by dispensing etiquette advice with a modern twist through his work at the Emily Post Institute, in a podcast with his cousin Lizzie, and in his book Manners in a Digital World: Living Well Online. Here are some of his pointers on the best ways to communicate when technology and manners intersect.
The medium carries a message
One of the golden rules is the medium you choose will be part of the message. In Emily Post's day, for instance, the formality of a wedding invitation was part of the message being conveyed. It indicated that you were invited to a formal occasion and to approach it with a level of seriousness.
Today, with so many ways to get in touch — email, message, text, tweet, etc. — you can say more with your choices than ever before.
"Just being aware of this is crucial to making good choices," says Senning.
When in doubt, speak up
One of the biggest communication tips Senning offers is that the written word is best for communicating facts — who, what, when, and where.
In general, he advises against communicating in difficult situations with quick messages, such as texts. He especially advises against texting people apologies.
"When you start to get into the why's or emotional content, you have a much better chance of being understood if someone can relate to you in person," he says.
If people can hear the tone and quality of your voice and your body language, it provides them with another level of information. When in-person won't work, video conferencing and the telephone are good back-ups.
In general, he advises against communicating in difficult situations with quick messages, such as texts. He especially advises against texting people apologies.
Make it easy on 'em
A core tenet of good etiquette is making other people feel comfortable and at ease. When applying this to the decision to email, message, text, or tweet someone, Senning advises using that person's preferred method of written communication.
For instance, if your grandmother has a hard time turning on the computer, it's probably best not to email her. Likewise, a text to your teenage nephew is probably better than a Facebook message.
Tried and true
When it comes to really important messages, such as recognizing someone's retirement or new baby, or to send your condolences, channel Emily Post and break out your old-fashioned note cards.
"There's a seriousness and weight to a handwritten note," says Senning, which can leave a lasting impression about both the message and the sender. "As my Uncle Peter would say, 'Would you rather be deleted or remembered?'"
Picture the person
A final trick Senning recommends is to imagine the person you are communicating with sitting beside you as you tap out a message to them.
"It can really help hold you accountable," he says. "The vast majority of us don't intend to be rude and know the right thing to do if we think about it."
Bringing your awareness away from the computer screen and back to the person you're communicating can help you be a little less removed and a little more empathetic.
"In some ways we do etiquette work, but in a lot of ways, it's work on mindfulness and awareness," Senning says. "It's about helping people to think about what they're doing rather than telling them what the standards are."
Emily Brady ceased texting apologies since writing this story.