In the cold November rain
As the year winds down, it's a perfect time to recap highlights from Slack you might have missed over the past month.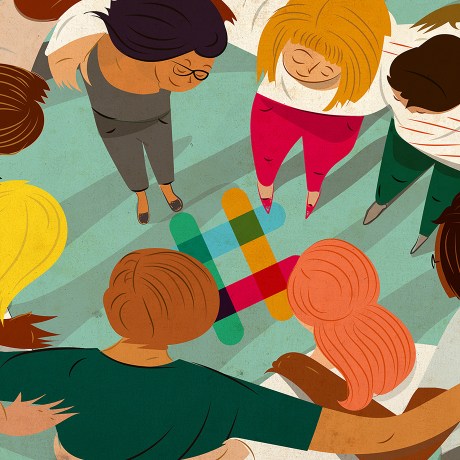 Product updates of note
Slack is now fully translated into Japanese. And like our existing language support for English, Spanish, French, and German, the translation includes not just the app itself, but Slack's Help Center documentation as well as customer support in all five languages.
We announced an online seminar series called Slack Sessions, designed to help three distinct audiences get the most out of Slack. For those new to Slack and considering the product, there's a track about all the ways it can make your team more productive. If you're an admin of an existing Slack workspace and want to learn how best to manage your team settings, there's a seminar aimed at that group as well. Finally, for current users wanting to "level up" their mastery of Slack, we have a dedicated session of advanced tips for getting the most out of the product.
Slack's desktop apps for Windows and Mac recently hit a public beta milestone. If you'd like try the new 3.0 version out early, follow these instructions to join the beta program.
We published an overview of Slack's new form input capabilities, and a quick tour of apps that already use them. With this new feature, apps will let you do quite a bit more, all inside of Slack. For those that work with Information Technology, we also published a story of how IT teams can bring more of their work into Slack.
Stories worth sharing
We started a new series that asks prominent people what their ideal workplace would look like, and commissioned an illustrator to visualize it. This time out it's Sara Wood and Jake Knapp describing their dream office.
How to have meetings that don't suck summarizes an excellent session filled with real-world tips that Ken Norton gave at our recent Frontiers conference. We also wrote about how introverts can become leaders, despite any baked-in reluctance amid aspiring extroverts in many offices.
---
Slack is where work happens. Learn more at slack.com.